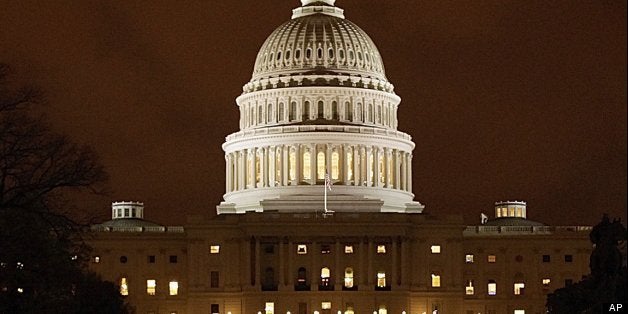 WASHINGTON -- Donors found by The Huffington Post to have exceeded campaign contribution limits in the 2012 election are receiving refunds as the Federal Election Commission conducts an investigation into their donations.
Donors were limited to giving an overall total of $117,000 in the 2012 election cycle. Of that total, $70,800 could be given to parties and PACs and $46,200 could be given to candidates.
Federal Election Commission filings show that 27 of the 49 donors found by HuffPost to have exceeded contribution limits have received at least one refund in 2013. At least $522,050 in excessive contributions have been refunded to these donors through the first six months of the year. Most refunds came in the two months after the excessive contributions were exposed.
Two watchdog groups, Citizens for Responsibility and Ethics in Washington and the Campaign Legal Center, filed a complaint with the FEC, prompting an investigation by the commission into the 49 excessive donors. After receiving the complaint, the FEC began sending letters to the donors to gather information about their contributions, according to a lawyer for one of the donors.
Donors named in the complaint are receiving refunds from candidates, parties and PACs to help their case as the FEC investigates them. If they can show they did not mean to exceed the overall contribution limits or were unaware of them, and if they receive refunds to put them under the limit, these donors may be able to escape fines levied by the FEC.
"It's good that the illegal campaign contributions are being returned, but it's not sufficient," said CREW executive director Melanie Sloan. "These donors were sophisticated, so getting caught and saying, 'My bad,' is not sufficient. We don't let others who violate the law get away with that."
Hedge fund billionaire John Canning, who gave $156,600 to parties and PACs and $119,400 to candidates, was found to have exceeded the limit more than any other donor. Canning has, so far, received $64,700 in refunds for his 2012 contributions, more than any of the excessive donors. Even with these refunds Canning is still far from getting below the legal limits.
Silicon Valley entrepreneur and Republican donor Don Scifres has received $33,950 in refunds for his excessive contributions. Scifres gave $62,450 to candidates and $91,600 to parties and PACs in the 2012 election.
Raymond Park is the only excessive donor who has received enough in refunds to bring him down to the legal limit. Park received $47,500 in refunds from Romney Victory and $2,500 from the National Republican Congressional Committee, which brought his party and PAC giving to $70,800 and his overall total to $101,800.
When Park originally talked to HuffPost, he said he was unaware of the limits and explained that he gave money in response to the torrent of fundraising appeals he received from being a known political donor. "As far as knowing these guys or getting anything from them, I don't know them," he added.
Other donors who have received refunds include Robert Beal, David Boies, Thomas Cushman, Ed Donaghy, L. Scott Frantz, Josephine Freede, John Harris, David Herro, Jeffrey Hurt, Charles Joyce, Joe Murphy, Prem Reddy, Robert Reynolds, George Ryan, Donald Simms, Susan Simms, Chris Sullivan, Timothy Travis, Kenny Troutt, Richard Uihlein, David Wallace, Kurt Wheeler, Elizabeth Wiskemann and Barry Wolfe.
The overall limits exceeded by these donors will soon be the subject of a Supreme Court challenge, which Republican donor Shaun McCutcheon and the Republican National Committee plan to bring before the court in October.
The limits have existed in some form since the creation of the modern federal campaign finance system in the 1970s. They are designed to prevent donors from evading the contribution limits for individual candidates, by preventing them from giving to an unlimited number of committees that could then funnel the money to a single candidate.
"The [overall] limit plays a very important role in the federal campaign finance system," said Campaign Legal Center lawyer Paul Ryan.
If the Supreme Court rules that the overall limits are unconstitutional, it would be the first time the court has ever struck down a federal contribution limit.
Popular in the Community