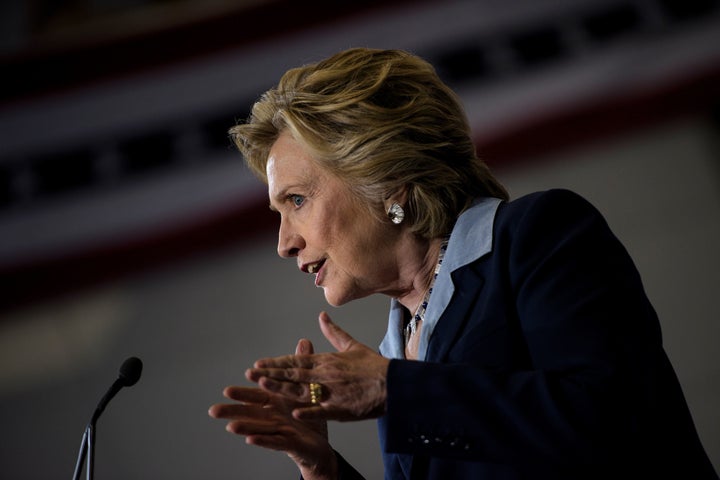 WASHINGTON ― Every election cycle, politicians and their ethically flexible consultants aim to stretch the boundaries of campaign finance law a bit further. These day, they're ably assisted by a Supreme Court eager to deregulate campaign finance and a bitterly divided Federal Election Commission.
Since it's October, with little more than a month to go before Election Day, let's take a look at what candidates and their supposedly independent friends have achieved this time around.
Super PACs That Really Aren't Independent
Former Florida Gov. Jeb Bush (R) launched his presidential campaign with an oddly worded statement in December 2015: He announced his intent to "actively explore the possibility of running for President of the United States."
Those carefully chosen words provided Bush with a get-out-of-campaign-finance-law free card. As HuffPost wrote back in January 2015:
This hedged language on the part of a politician whose father and brother have each served in the White House could represent some hesitation on Bush's part as to whether he wants to run. But it's also convenient phrasing to provide Bush with a legal loophole permitting him to avoid numerous campaign finance regulations and to raise money and coordinate with his very own personal super PAC — at least until he officially declares he is done exploring possibilities and commits to a run.
Indeed, Bush went out and raised $100 million for the super PAC Right to Rise USA. Almost all of this money came in six- and seven-figure contributions ― well above the $2,700 that donors would have been limited to giving his actual primary campaign.
Bush wasn't the only one who went about running for president by first starting a super PAC and personally raising huge sums from donors. Ohio Gov. John Kasich (R), Wisconsin Gov. Scott Walker (R) and then-Louisiana Gov. Bobby Jindal (R) were among those who pre-launched their campaigns with super PAC fundraising sprees. As we all know now, that strategy didn't exactly lead to electoral success.
Groups supportive of campaign finance limits filed numerous complaints with the FEC over Bush's role in creating Right to Rise USA. Ultimately, two of those groups, Democracy 21 and the Campaign Legal Center, called for the Justice Department to investigate the super PAC scheme.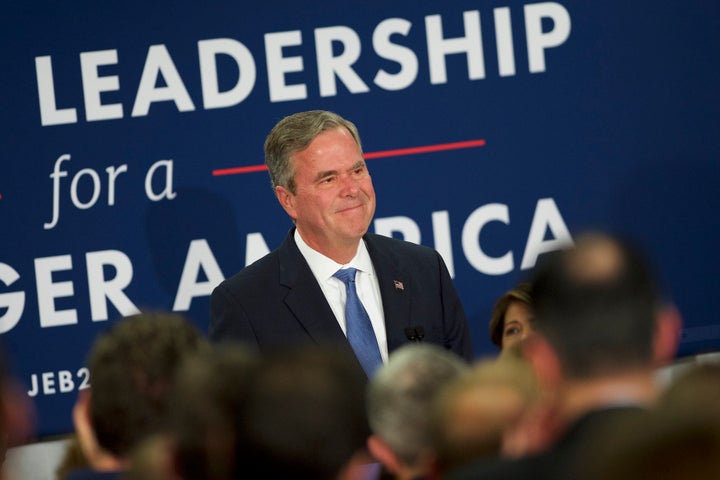 Super PACs Paid By Candidates They Support
The FEC signed off on the creation of super PACs with the understanding that they would be independent entities whose activities would not be coordinated with the candidates they support. In practice, that restriction may not extend to a candidate directly paying a super PAC for services.
Early in the presidential cycle, Hillary Clinton's campaign paid $282,000 for "research" to Correct the Record, a super PAC supporting her candidacy. That meant communicating with the public through the super PAC's website and social media accounts. Correct the Record and the Clinton campaign denied any violation of anti-coordination rules by arguing that the payment did not meet the legal definition of coordination because ― tweets and Reddit posts being free ― it did not result in any formal expenditure aiding the candidate.
Larry Noble, legal counsel for the Campaign Legal Center, has written that he, and other campaign finance lawyers, "think no such loophole exists and that it is illegal for Correct the Record to spend money in coordination with the campaign."
The Clinton campaign and Correct the Record have essentially placed a bet, Noble says, that the ideologically divided FEC will take no action on any complaint filed over this matter. It's safe to predict they are correct.
McCutcheon v. FEC: What Everyone Said Would Happen
When the Supreme Court heard the McCutcheon v. FEC case in 2013, campaign finance experts warned that if aggregate contribution limits were ruled unconstitutional, the base contribution limits would become very easy to evade as well. In one scenario, a single candidate could create a joint fundraising committee that linked together a large number of state party committees and solicit large sums from individual donors to be distributed among those state parties. Then the state parties would, in turn, donate the money ostensibly raised for them to a national party committee, which has wider scope to support the candidate. This maneuver would allow individual donors to exceed the base limits on contributing to the national party.
"Now, how — how realistic is that?" Justice Samuel Alito asked in October 2013, during oral arguments in McCutcheon v. FEC. "How realistic is it that all of the state party committees, for example, are going to get money and they're all going to transfer it to one candidate?"
In the majority decision finding the aggregate limits unconstitutional, Chief Justice John Roberts called these scenarios "divorced from reality."
Of course, the conservative Supreme Court majority ― which no longer exists ― was proven completely wrong.
The Clinton campaign created the Hillary Victory Fund linking together her campaign committee, the Democratic National Committee and 33 state parties. Money provided to those state parties was immediately redirected to the DNC. This allowed donors to essentially exceed the $33,400 limit on giving to the DNC's main election fund.
The Trump Organization Will Provide
Billionaire Donald Trump's presidential bid features an unprecedented mixing of a candidate's corporate and campaign resources. The campaign pays Trump companies for rent, staff, air travel, event space, catering and more. And the campaign doesn't seem concerned with the size of those bills.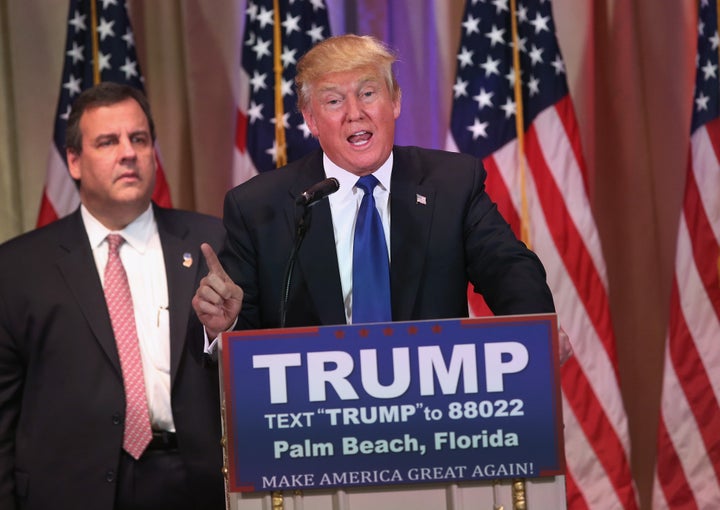 As HuffPost's S.V. Dáte reported, the campaign's spending on Trump's own properties increased as soon as outside donor contributions began to make up the majority of the campaign's receipts.
Trump nearly quintupled the monthly rent that his campaign paid for its headquarters at Trump Tower ― from $35,458 in March, when he was self-funding his campaign, to $169,758 in July, when he was raising funds from others ― according to a HuffPost review of FEC filings. The rent jumped even though he was paying fewer staff in July than he did in March.
The candidate also made extravagant expenditures when cheaper alternatives were easily available. These included the use of his opulent Mar-a-Lago Club for victory parties and press conferences and the use of his own 757 jet, instead of a much smaller, cheaper plane that could have still ferry his small staff.
The price of the extravagant Trump plane extends to the taxpayer, too. The U.S. Secret Service reimburses the campaigns for the cost of flying around the agents assigned to the presidential nominees. Since Trump is using that gold-plated 757 ― whose luxurious accommodations severely reduce the number of possible passengers ― the Secret Service pays a much higher pro-rata rate to the Trump-owned company that operates the jet. The Secret Service is already on pace to spend more than twice what it paid to Mitt Romney's 2012 campaign.
Marco Rubio's Dark Money Legacy
The biggest donor supporting Sen. Marco Rubio's bid for the Republican presidential nomination was ¯\_(ツ)_/¯. Yes, that's right. The public has no idea who made the largest donation to support the Florida senator's campaign because that sum went to a "dark money" nonprofit, which by law doesn't have to disclose its donors.
Conservative Solutions Project, a 501(c)(4) group, spent millions on so-called issue advertising that promoted Rubio ahead of the Iowa caucus and the New Hampshire primary. This push was funded by one donor's $13.5 million contribution, according to the Center for Responsive Politics.
No presidential candidate fighting for their party's nomination has ever benefited from as much undisclosed cash, and watchdogs worry the pro-Rubio group's unchecked activity serves as a dangerous precedent that will soon become common practice.
Expect more candidates to follow suit unless Congress enacts new disclosure legislation before the next presidential election.
Again, The Supreme Court Is Wrong
When President Barack Obama denounced the Supreme Court's Citizens United ruling in his 2010 State of the Union address, he said it had opened the door to letting foreign money into U.S. elections. Justice Alito, in attendance that day, shook his head and appeared to mouth "Not true." (Alito has not appeared at another of Obama's State of the Union addresses since.)
In 2016, The Intercept reported that Chinese nationals had used a corporation registered in the United States to contribute $1.3 million to Right to Rise USA. That would be foreign money in elections.