WASHINGTON -- Democratic lawmakers expressed outrage at a provision slipped into the omnibus government funding bill that would expand the amount wealthy donors can give to national political party committees.
"These provisions are destructive to middle class families and to the practice of our democracy," Pelosi said Wednesday. "We must get them out of the omnibus package."
Reps. Ted Deutch (D-Fla.) and Nita Lowey (D-N.Y.) introduced amendments to strip the offending campaign finance measure from the omnibus bill as it goes before the House Rules Committee on Wednesday night.
The provision, buried on page 1,599 of a 1,603-page bill, would increase the sums a single contributor could give to a party committee by nearly tenfold per year. It would do this by creating two new segregated accounts for each committee -- to pay for the presidential convention and building costs -- while raising the amount a donor could give to the committee's recount fund.
Under the current limits, a donor can give $129,600 to the Democratic or Republican National Committee and another $64,800 to the parties' House and Senate committees in each two-year election cycle. The new rules proposed in the omnibus bill would increase those limits to $648,000 for the DNC or RNC and $453,600 for the House and Senate committees. In other words, wealthy contributors would be "limited" to over a million dollars.
Rep. Chris Van Hollen (D-Md.) joined Pelosi in denouncing the increased contribution levels. He went further by stating he would not vote for the omnibus package.
"I will vote against this bill," Van Hollen said in a statement. "We can keep the government open without these big money giveaways that hurt working families."
Sen. Bernie Sanders (I-Vt.) called the campaign finance provision "a total outrage," but stopped short of saying whether he would vote for or against the overall bill.
"At a time when we're trying to cut back on the ability of billionaires to buy elections, this gives the wealthy even more power over the political process," Sanders said.
Deutch and other House members -- including Reps. Alcee Hastings (D-Fla.), Donna Edwards (D-Md.), Jim McGovern (D-Mass.) and Jared Polis (D-Colo.) -- issued a joint release calling for the provision to be removed or else they would not support the bill.
"We're seeing a preview of the Mitch McConnell Senate," Rep. John Sarbanes (D-Md.), a leader on campaign finance reform, said in a statement. "He's attempting to drastically expand the influence of the wealthy and well-connected without even introducing a bill, holding a hearing or allowing a direct vote. By tucking this into a 1,600-page funding bill, Mitch McConnell is essentially saying 'auction off our democracy or I'll shut down the government.'"
There was some criticism from the Republican side of the aisle, too. Speaking of the campaign finance measure on MSNBC's "Morning Joe," Rep. Raul Labrador (R-Idaho) said "There was no debate. It's one of the reasons I'm going to vote against it."
UPDATE: The amendment offered by Rep. Deutch to strip the campaign finance provision from the omnibus bill was not adopted in a House Rules Committee hearing on Wednesday night.
Before You Go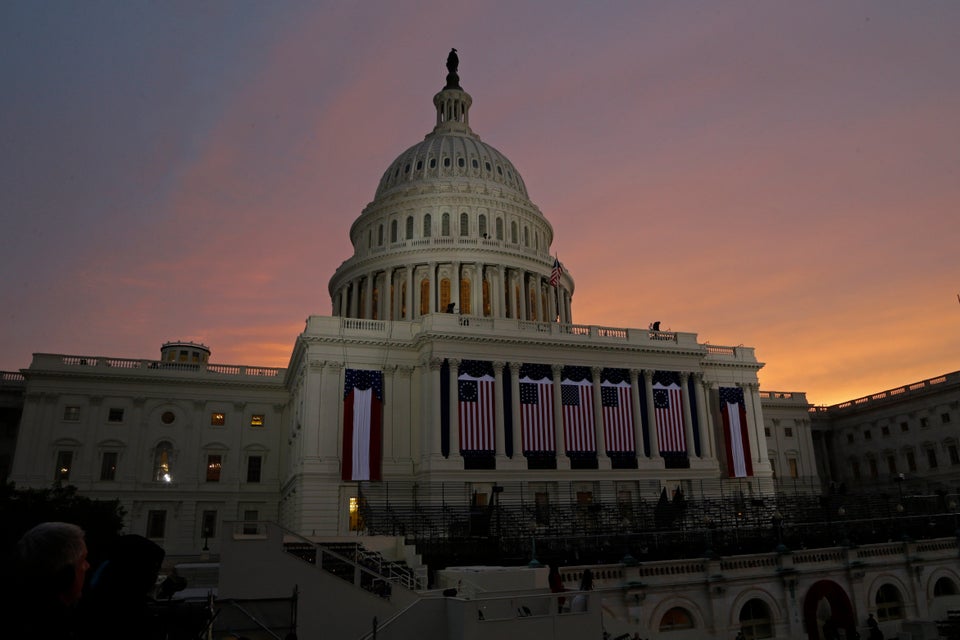 U.S. Capitol Photos
Popular in the Community