 The Supreme Court announced this week that it would hear McCutcheon v. Federal Election Commission, a case challenging the cap on the total amount that individuals can give to federal candidates as a violation of free speech. This is not an issue that worries most Americans.
In fact, restrictions on both the amount of money Americans can donate to individual federal candidates and the total amount they can donate over a two-year election cycle enjoy broad support from the public, according to a new HuffPost/YouGov poll.
The survey found that only 12 percent of Americans think there should be no limit on the total amount a person can donate to federal candidates. Forty-four percent said the current limit of $46,200 was too high, while 18 percent said it was about right. Another 5 percent said it was too low, and 23 percent said they weren't sure.
Respondents were just as unlikely to say there should be no limit on donations to individual candidates: Only 11 percent agreed with that statement. Thirty-eight percent said the current limit of $2,600 per election was about right, 22 percent said it was too high, and 5 percent said it was too low. (The $2,600 limit has risen since last year and applies separately to the primary and general elections.)
Limits both on donations to individual candidates and on total contributions received support across party lines, with majorities of Democratic, Republican, and independent respondents saying current donation limits were either too high or about right.
The cap on donations to individual candidates is not being challenged in the Supreme Court case. The survey did not ask about the separate cap on donations to political parties and PACs, which is being challenged.
As for the basis of the Supreme Court case, only 16 percent of respondents said that limits on total contributions to candidates were a violation of free speech rights, and 64 percent said they were not. Nearly one-quarter of respondents (23 percent) said money given to candidates was a form of speech protected by the Constitution, though they were outstripped by the 55 percent who said it was not.
On the other hand, 47 percent said individual donation limits help to prevent corruption, while 32 percent said they do not. Although the survey found broad agreement across party lines for donation limits and for the idea that those limits do not violate free speech, the question of whether those limits prevent corruption saw more division. Democrats were the most likely to say limits do help prevent corruption (55 percent to 26 percent). Independents agreed (46 percent to 29 percent). But Republicans said limiting donations has no impact on political corruption (47 percent to 37 percent).
If the Supreme Court nonetheless overturned the contributions cap on First Amendment grounds, it would not be the first time the public disagreed with the court's reasoning in a campaign finance case. A previous HuffPost/YouGov poll found that the vast majority of Americans think spending on election advertising by independent groups, corporations and unions causes political corruption. But the majority of the justices declared in their 2010 Citizens United decision that such spending does not "give rise to corruption or the appearance of corruption."
The new HuffPost/YouGov poll was conducted Feb. 19-20 among 1,000 U.S. adults. The poll used a sample selected from YouGov's opt-in online panel to match the demographics and other characteristics of the adult U.S. population. Factors considered include age, race, gender, education, employment, income, marital status, number of children, voter registration, time and location of Internet access, interest in politics, religion and church attendance.
The Huffington Post has teamed up with YouGov to conduct daily opinion polls. You can learn more about this project and take part in YouGov's nationally representative opinion polling.
Before You Go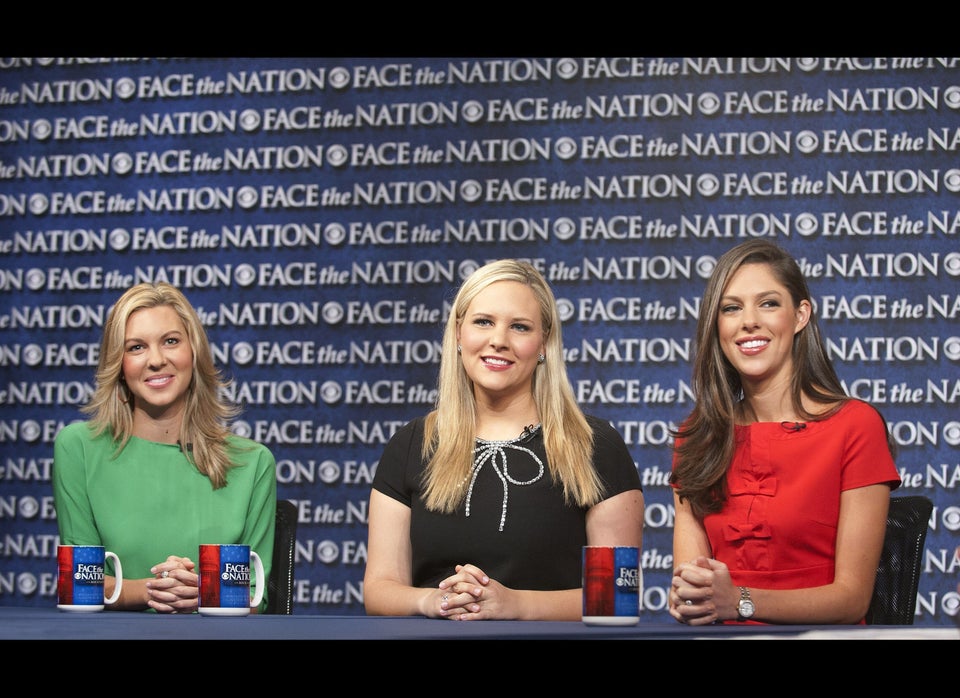 Candidates' Kids On The Campaign Trail
Popular in the Community