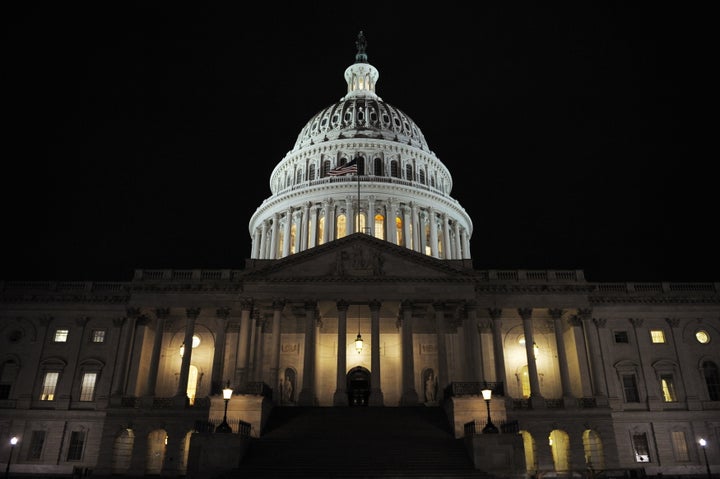 WASHINGTON -- A bipartisan coalition of more than 100 former members of Congress, governors and cabinet secretaries joined together on Thursday to announce their support for a campaign finance reform agenda.
The group of former officials called the ReFormers Caucus, organized by the reform group Issue One, plans to help promote and enact changes to the campaign finance system at the federal, state and local levels.
"The ReFormers are entering the fray at what is a unique moment in the history of our great country," Nick Penniman, president of Issue One, said on Capitol Hill. "It's a moment in which it seems plainly clear to nearly everyone that the way we finance politics is slowly but surely undermining our right to self-government."
The caucus includes former Senate Majority Leader Tom Daschle (D-S.D.), former Sens. Chuck Hagel (R-Neb.), Bill Bradley (D-N.J), John Danforth (R-Mo.), Richard Lugar (R-Ind.), Carl Levin (D-Mich.) and Alan Simpson (R-Wyo.). Former Reps. Tim Roemer (D-Ind.), Connie Morella (R-Md.), Chris Shays (R-Conn.) and Mike Castle (R-Del.) also are involved. Former governors in the group include Utah's Jon Huntsman (R) and New Jersey's Christine Todd Whitman (R).
Roemer, a seven-term congressman who also served as U.S. ambassador to India and a member of the 9/11 Commission, took the lead at Thursday's event to explain why so many former elected officials have banded together.
"The influence of money is destroying us from the inside," Roemer said. "One of the greatest threats to us internally is the influence of money on our political system."
Spending in federal, state and local elections have soared in recent years, especially since the Supreme Court's 2010 Citizens United decision opened the door to unlimited election spending by corporations, unions and wealthy individuals.
The increased costs of getting elected mean a heightened focus on raising money for members of Congress, taking away from actual legislative work. The Huffington Post reported in 2013 that incoming freshmen Democratic representatives were expected to spend four to six hours per day calling donors for money.
The former members discussed how money warps the process of who decides to run for office and how much time candidates must spend on fundraising.
"We used to have to arrange schedules around senators' fundraisers and it was considered the exception, but now it's the rule," Daschle said.
Daschle explained how hard it was to attract candidates who were willing to put up with the grueling fundraising schedule.
"One of the hardest things to do is to recruit a candidate and tell them one of the biggest challenges you're going to face is to sit in that little room day after day dialing for dollars looking for a budget of somewhere around $15 or $16 million," Daschle said. "And, oh, by the way, you're going to be under a lot of pressure to make commitments along the way."
Morella laid out policies that the ReFormers and Issue One support. These include increased disclosure, enforcement of existing laws, lengthening the "cooling off" period before former lawmakers can register as lobbyists, prohibiting lawmakers from raising money from interests they oversee, and enabling Congress to to set laws to counter the Citizens United decision.
"The states aren't waiting for Washington to take this problem seriously," Morella said. "Tuesday's elections should put national candidates on notice -- Americans want solutions and they will vote on this issue."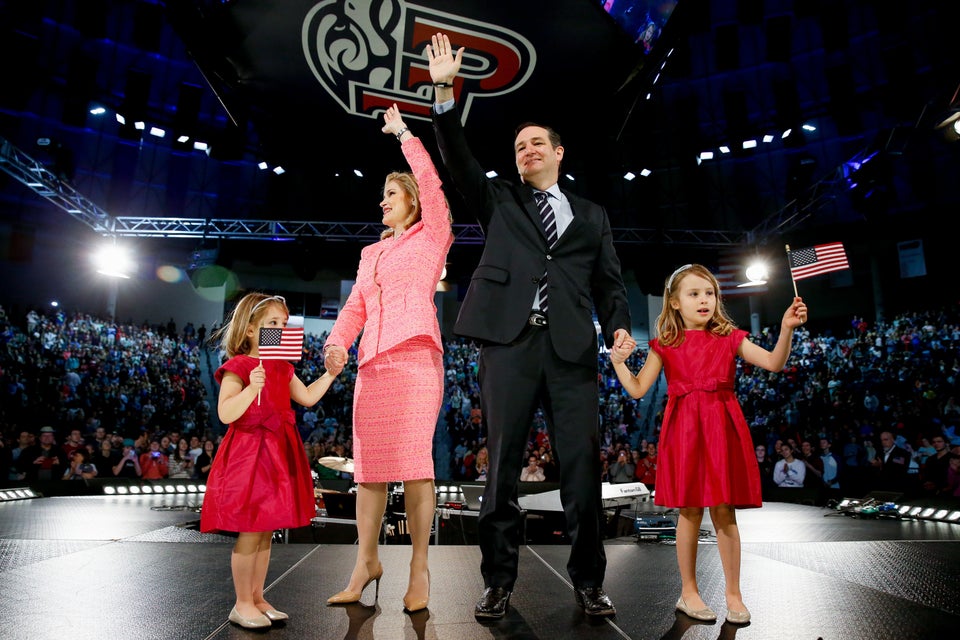 Declared 2016 Presidential Candidates
Popular in the Community