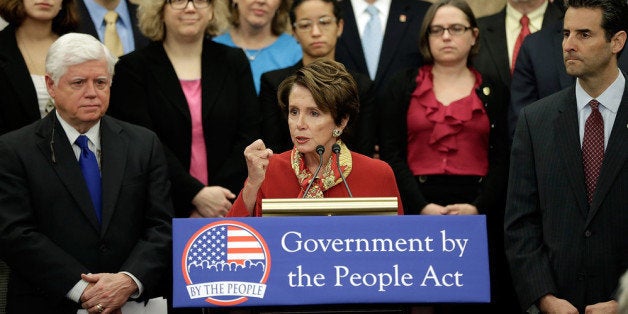 WASHINGTON -- House Democratic leaders joined together on Capitol Hill Wednesday to introduce a new campaign-finance reform bill to help lessen the influence of big money in politics.
The product of months of internal negotiations among House Democratic caucus members, the Government By The People Act would create a system of publicly financed elections by using public dollars to match small contributions made to participating candidates, among other features.
House Minority Nancy Pelosi (D-Calif.) introduced the bill, saying it would honor the founders of the United States who hoped to create, "a government of the many, not a government of the money."
"In passing this legislation, we can restore confidence in the democracy," Pelosi said.
The bill already has attracted 126 co-sponsors -- 125 Democrats and one Republican, Rep. Walter Jones (N.C.). For Rep. John Sarbanes (D-Md.), the bill's lead sponsor and author, its introduction brings his work over the past two years to fruition.
Beginning in 2012, Sarbanes approached campaign finance reform by experimenting with his own campaign to figure out ways to empower small donors while also successfully providing enough funds for a campaign. This eventually made Sarbanes a leader on the issue, and after three reform bills were introduced in 2013, he and the general principles in his initial legislation were chosen to guide the Democratic caucuses' push for reform.
"Americans want to see Congress putting their priorities first, but the problem is that big money gets in the way," Sarbanes said. "You look at Big Oil and Wall Street and the finance industry, you look at the billionaires who are behind these super PACs and their money is pouring into political campaigns."
Both Sarbanes and Rep. Keith Ellison (D-Minn.) alluded to the inequality in the political marketplace that often drives decisions on legislation and issues in Washington. Numerous studies have shown that members of Congress frequently pay little to no attention to the policy interests of the lower and middle classes -- and that the increasing imbalance in campaign financing is part of the problem.
"Economic inequality causes a political inequality because the dollars go to buy political influence in a various number of ways," Ellison said. "This has had a corrosive effect on our democracy, which I believe is an existential threat to who we are as a people."
Beyond providing a 6-to-1 public match for small donors giving between $1 and $150, the bill would also provide a $25 tax credit for campaign contributions and provide a separate fund to be tapped by participating candidates in the case of large independent spending against them in the late stages of an election.
The legislation is inspired by the public financing system in New York City that provides public funds to match small donor contributions. The system has increased the influence of small donors and marginalized communities in elections.
Sarbanes' bill has received strong backing from a large coalition of progressive, reform, labor and environmental organizations, including the Sierra Club, Greenpeace, Communications Workers of America, Service Employees International Union, the NAACP, the Progressive Change Campaign Committee and the Teamsters.
"Until we have a political system that works for everyone, we'll have an economy that boosts the wealthy and well-connected at the expense of hardworking Americans," SEIU president Mary Kay Henry said in a statement.
Hilary Shelton, director of the NAACP Washington bureau, said in a statement, "This bill will help reestablish real democratic value into our local and national elections."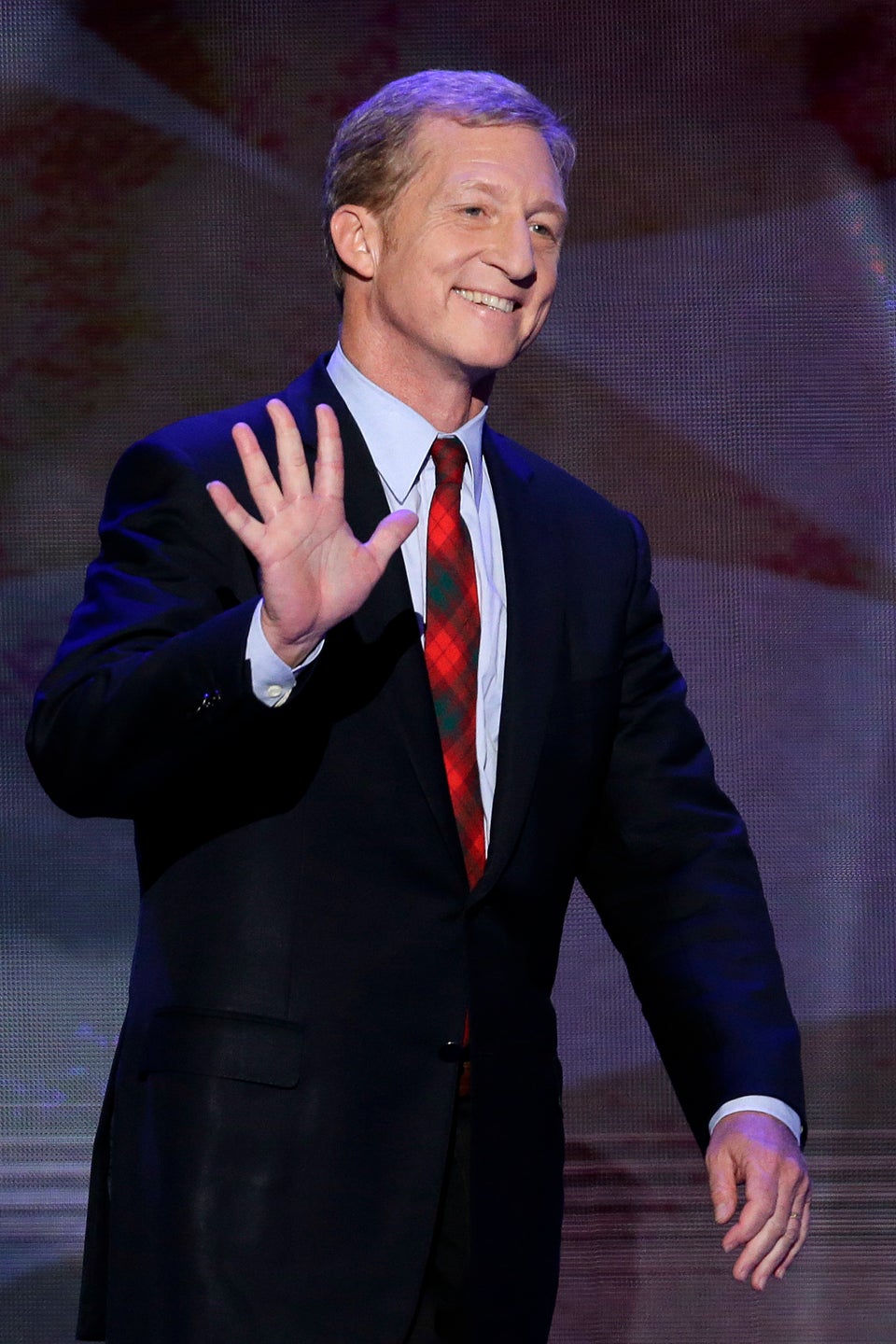 2014 Election: $500,000-Plus Super PAC Donors
Popular in the Community