 This article is based on contributions from OffTheBus community members who participated in this week's call out. The full byline of contributors appears below.
"It's a good night when I don't get cussed out," laughed Karen Sellars, one of seventy campaign phone bank volunteers responding to a Huffington Post OffTheBus request for campaign volunteers to share their experiences.
Sellars was still working when I phoned her late at night, but described herself as a loyal (though Libertarian) Republican who still makes calls for the McCain-Palin ticket in Franklin County, Ohio, even though she isn't going to vote for Sen. McCain. "He lost me when he voted for the bail-out" said Sellars.
Sellars is one of the hundreds of thousands of volunteers choosing a traditional phone bank to contact neighbors and remind them to send in their absentee or early ballots and help update voter data for their party of choice.
Along with the typical phone bank call center, the Obama campaign also offers a new option for their volunteers --- a cyber-phone bank refined during the grueling Democratic Party primary and it seems to be generating a lot of enthusiasm --- and votes for Obama.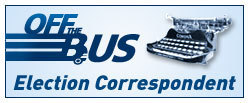 Whether volunteers opt for the more traditional phone bank or the high tech version, one thing is certain. Both John McCain and Barack Obama have unleashed their party faithful with a dialing-for-victory mission that includes pestering, cajoling, and talking at length to voters on the phone, especially targeting undecided and first-time voters in battleground states North Carolina, Ohio, Indiana, Nevada, Colorado, Pennsylvania, Florida and Virginia.
If you've never had the pleasure of sitting for long stretches at a phone bank or stretching out on your sofa with a list and a script provided by a campaign or cell phone texting, our OTB volunteers confessions of a phone solicitor range from funny and nasty to fulfilling and challenging. Hey, the quirks and eccentricities of the inside-the-campaign-volunteers are just as fascinating.
"Our office isn't very busy so you can choose your favorite phone --- and almost everyone who does this a lot here has a favorite phone or chair --- and I make about forty phone calls a night. I don't mind [voters] cussing me out but it's not very nice when they get personally abusive," said the good-natured Sellars, a seasoned grassroots party vol that any campaign would be lucky to harness for the drudgery of dialing a hundred phone numbers a night and interrupting the domestic lives of potential voters.
Like Sellars, volunteers can be partial to a particular phone, prefer a favorite chair with their backs toward the wall and away from the glaring sun or they can sit on their own sofas and enter a cyber online phone bank provided by the Obama campaign. If you're an expat like Charley James, an American living in Toronto, Canada, who wants to volunteer for a favorite candidate, a virtual phone bank is the way to go.
James contacted the Obama campaign by signing up online. When he has a few free hours after work, he logs in, receives a list of names, a script and a report form and starts calling the all-important Ohio voters. He calls undecided and likely voters and registered Democrats.
He emails his report into the campaign and from there, other data entry volunteers --- either online or at an Obama office --- merge the information into the Obama 'Mother Brain' that scrubs voter data --- updating and cleaning up their voter information database crucial for the Election Day GOTV efforts and setting the stage for the next campaign cycle.
The use of technology like mass texting and online phone banks has been key to Sen. Obama's startling wins during the primary against better-known rivals, who also employed digital-tech outreach but not as efficiently or effectively.
According to our OTB contributors to this story, the Obama campaign is not only targeting swing-state voters but also, microtargeting specific voter groups: African-Americans, Hispanics, Jews, and elderly, Independents, and uncommitted voters.
71-year-old Democratic activist Norma Armon from Oakland, California, took a leave of absence from her small company to work fulltime as a phone volunteer for Obama. I called her five times before I reached her --- her phone was busy talking to Jewish and Hispanic voters in Nevada and New Mexico and seniors in Pennsylvania. She's a member of the Wellstone Democratic Renewal Club and receives her call list from Moveon.org or the local Obama campaign office.
When I finally reached Armon she told me that she didn't use the scripts and instead developed her own "pitch to Jewish and Hispanic voters."
What really works for Jewish voters is that I tell them I understand their concerns that they are uneasy with voting for someone who is Black. They [Jewish voters] aren't exactly racist but there's an uncomfortable feeling there... a basic fear of the unknown... Maybe, even some guilt... and after I listen to them, I remind them about Palin. She freaks them out because most Jewish voters are into social justice, protecting the environment, and they find her beyond the pale with her religious views and anti-abortion policies... Sarah Palin is a great help in [persuading] Jewish voters to go for Obama. For Hispanics, I remind them of McCain's backtracking on immigration and building the wall and how he left his first wife and married a much younger woman... Hispanics are very family oriented. There may be a divorce in their families but they feel guilty about it... Then I tell them about Barack and his family values and support for immigration. I'm usually pretty successful.
Armon says she writes scripts for Moveon.org and works through them online because it allows her to stay at home. Sometimes, though, she drives over to a UDC [United Democratic Committee] office call center in her city to support various statewide propositions and local candidates. Occasionally, she joins phone banks in a private home that is hosting a call night and everyone uses their cell phones. About twenty-five people were there one night, aged from 18-82 --- some black, some white, males, females, straights and gays --- and the camaraderie of hanging with like-minded strangers eases the stress of calling strangers during dinner.
Fighting every day against what Armon calls "Bush & Company," she's a committed Obama volunteer since he won the primary, even though she was a Hillary supporter, as were most of her family members. "I've spent a lot of time just convincing my own family to vote for Obama," laughed Armon.
With Nevada and New Mexico now in play and trending Blue in the general election, both states and their Hispanic voters have been targeted for persuasion by the Obama campaign. Call volunteers are often bilingual, like Wendy Carrillo from Los Angeles, who sits in a crowded East LA Obama office with other Spanish speakers dialing 500,000 registered, undecided, and first-time Latino Democratic voters in Nevada.
"Most [of the callers] are young people who grew up or were born in the U.S. and take their lead from Alma Marques, California Latino Director. The office is helped and run by Chicano all-stars like Bobby Verdugo, a walk-out student who helped organize the Chicano Blow Outs of 1968, who is opening volunteer centers in Lincoln Heights and Highland Park," wrote Carrillo.
The volunteers from California were especially keen on jumping into the cold calling opportunity that would send most of us scurrying under our beds. "As Californians, we're thrilled and relieved to have something to do in this election. We're tired of being an island of Blue in a sea of Red. We want to bring this thing home," wrote Linda Armstrong of Lake Forest, California.
Armstrong volunteers at the Tustin, California, phone bank organized by graduates of Camp Obama of September 2008. Their missions, writes Armstrong: "Bring Nevada's 5 electoral college votes home!"
Located in the law offices of Wallin & Klarich in Tustin, Armstrong reported that the California Camp Obamas were trained as either Nevada ground workers or phone bankers. Armstrong said most of her local volunteers visited Nevada during the primary and continue to phone bank for the general election. Camp Obamakins work Saturday and Sundays from 11 a.m. until 5 p.m. with a phone crew of mid-twenties sorority and fraternity types; about 90% white women ages 40-70, who have "been galvanized by the Palin pick and that woman's hate-filled rhetoric."
"What we're seeing here are Hillary supporters, off the fence and giving muscle to the final push. Halleluiah! We're great broads & we're hauling a.s.s." wrote Armstrong.
The Camp Obamas main competition is the University of California Irvine, which is phone banking to "beat the band" and the McCain-Palin supporters are also ringing the phones of potential voters in a valiant effort to raise the McCain-Palin poll numbers.
While a vast majority of those who contributed to this article were Obama supporters, Carol Evenson from Painesville, Ohio, reported to OTB that she was volunteering in the Lake County Citizens for McCain office, ringing undecided voters and ID'ing them as potential GOP supporters. Her target list included stay-at-home moms and home workers.
The American Rust Belt states of Ohio, Pennsylvania, Michigan, Wisconsin, and Indiana, rich in electoral votes and economically challenged, remain crucial battlegrounds for both parties. Enter the unions.
Kaitlin DeCero from Pittsburgh volunteers at the United Steelworkers Union, where active and retired members make Robo calls throughout the Midwest as well as reaching out to members in the far-flung battleground states of Colorado and Nevada, identifying voters and chatting up Independents or those party members still riding the fence.
"It's different every night and just depends on the issues raised," wrote DeCero. "We try to steer people away from abortion, for example, because the USW doesn't have an opinion on that. We focus on jobs, the economy, trade, which the union does have positions on."
Of the numerous offices where DeCero can hang her hat --- SEIU, UFCW, retirees from the USW --- she usually chooses the USW headquarters phone bank because "there's food."
Food, comfort in surrounding yourself by others with similar concerns and priority issues are marks of a successful campaign call center for time-crunched volunteers who are lured away from loved ones at home, hobbies, and favorite television shows to jump into the fray of national campaigns during a critical and historic election. Naturally, making forty phone calls in one hour to someone half-way across the country is not always the most pleasant gig in a campaign.
With sixty supporters stuffed in a small room, Rosemary Sova from Los Angeles or "Obamawood," wrote that it was hard to even hear the person she was talking to because the "background noise is truly deafening even though the mood was upbeat and exciting."
"Just before I left, I announced that we had made over 5700 calls between 11 a.m. and 5 p.m. I had a couple of people hang up on me, but most people were polite... At a previous phone bank, I encountered a man who told me Obama is a Muslim and that his money comes from Saudi Arabia. I also had a thoughtful conversation with a woman who identified herself as an Evangelical Christian. She said her husband had decided to vote for Barack but she was undecided because she wanted to support a pro-life agenda," wrote Sova.
Hang-ups, cussing, listening to irate and irrational strangers are just part of any phone callers job as both Republican and Democratic campaign volunteers hitch online or saddle up to an office hard line, all searching for the illusive undecided voter willing to listen and maybe commit. A high prize for any Obama phoner is a secured vote in a swing state like Virginia or North Carolina --- traditional GOP territory that the Dems are hoping will move into the Blue column in a few weeks.
Joan Easley from Woodland Hills, California, received an email list from the Obama campaign with names of registered female voters --- Obama has been gaining huge ground with female voters of late --- in Pennsylvania, Nevada and North Carolina.
"The scripts vary by day and by state, sometimes mentioning local issues like nuclear waste in Nevada, but we engage on all the voters' issues. We're looking for Obama voters we'll be able to get out and vote. We're looking to help convince undecided's, and get more people to volunteer," wrote Easley. She also calls for Moveon.org members across the country to volunteer. The volunteer is the best weapon to snag other volunteers to the Obama Army.
Making calls on their own dime --- either at home or on their cell phones --- is another new twist to the Obama campaign strategy that gives more freedom to volunteers and preserves funds for big-ticket advertising and the 100 offices and paid staff they open in states like Ohio.
Of all the contested big electoral states in play, Florida, where the Obama campaign never set up shop during the primary season, has taken on a new importance to the Democratic Party. Sunshine State phone centers are ramping up the energy, spurred on by the newfound belief that it may be possible to bring home a win, as Obama's poll numbers have improved in recent weeks.
"We have quite a few volunteers. We probably had 200-250 people show up for our Get Out the Vote meeting on Saturday for Martin and St. Lucie Counties... We only have six phone lines. We're having more installed and that might be done already. I'm one of the data coordinators, I input the phone data, but still help on the phones when needed... We're canvassing and making phone calls in the last two weeks," wrote Stephen Smarsh from Stuart, Florida.
What does it take to become a campaign volunteer caller? Who volunteers?
"Just an ordinary person like me," wrote Jane Wylen from New Smyrna Beach, Florida, who makes calls at the Democratic Party office in her hometown.
---
Additional reporting by Madama Ambi, Tania Arias, Norma Armon, Norma Armon, Linda Armstrong, Andrea Basche, Wendy Beam, Patricia Berrini, Jody Brackman, Sharon Brewer, Michele Brown, Dave Cadoff, Wendy Carrillo, Chris Chalfant, Chris Chalfant, Jerry Chandler, Tina Congdon, Tina Congdon, Vicki Crain, Vicki Crain, Deborah Crane, Jessica Craven, Laura Cronyn, Eric Crossley, Michelle Davis, Rod Davis, Kaitlin DeCero, Denise Dennis, Sarah DiAngelo, Timothy Dolan, Joan Easley, Carol Evenson, Carol Evenson, Martha Fishkin, Mike Galluzzo, Leticia Garcia, Keith Gargus, Lisa Gee, Darren Gonzalez, David Greene, Shoshana Hershkowitz, Charley James, Michael Jee, Lori Jewett, Susan Kelley-Stamerra, Michele Kingsley, Molly Kleinman, Jonnee Kohler, Rebecca Kosbab, Kim MacLin, Janie Manchester, John Marvin, Lisa McClaskey, Susan McIntyre, Jim McKay, Linda McLane, Eric Meza, Sarah Moglewer, Ty Morton, Kimberly Moses, Lynnae Mosley, Carrie Opara, Logan Perkes, Isom Philips, Julie Pierce, Dick Richardson, Rachael Roberts, Gillian Rosheuvel, Karen Sellars, Laruen Shannon, Nicholas Simons, Stephen Smarsh, Rosemary Sova, Don Spencer, Robert Strauss, Genevieve Vega, Jean Vickers, Kathy Walters, James Watson, Dorothy White, Janet Winget, Jane Wylen.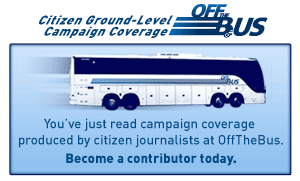 Popular in the Community