A new social advocacy movement is highlighting the importance of family dinner time.
The Billion Family Dinners Challenge encourages families to share meals and forge strong connections through face-to-face conversation. The movement is pegged to National Family Meals Month, which presses families to eat one more meal at home per week throughout the month of September.
According to a 2013 Gallup poll, only 53 percent of adults with children under the age of 18 eat dinner at home as a family six or seven nights a week. The National Family Meals Month website states that kids who regularly eat with their families are more likely to make good grades, have higher self-esteem and exhibit positive social behaviors. They are also less likely to engage in risky behavior, abuse drugs or show symptoms of violence and depression.
The Billion Family Dinners Challenge also calls for more mindful screen time during dinner -- though there is still a technology component, as people can log their family meal experiences on social media and via the DinnerCall app. The ultimate goal is to reach one billion logged family meals.
"A family dinner happens whenever we take time to be present with our families, neighbors and friends over a shared meal, and we want to encourage everyone to have more of these magical experiences," Gerry Hays, co-founder of The Billion Family Dinners Challenge and CEO of DinnerCall, said in the campaign press release.
"Leftovers on the living room floor or cereal on the porch creates the same connection as an elaborate feast," he continued. "No matter the meal, we're looking for people to reconnect and become advocates for a movement that can change our society at large. If each of us work towards achievable milestones like 10 family dinners in two weeks, we'll meet The Billion Family Dinners Challenge and undoubtedly see positive outcomes."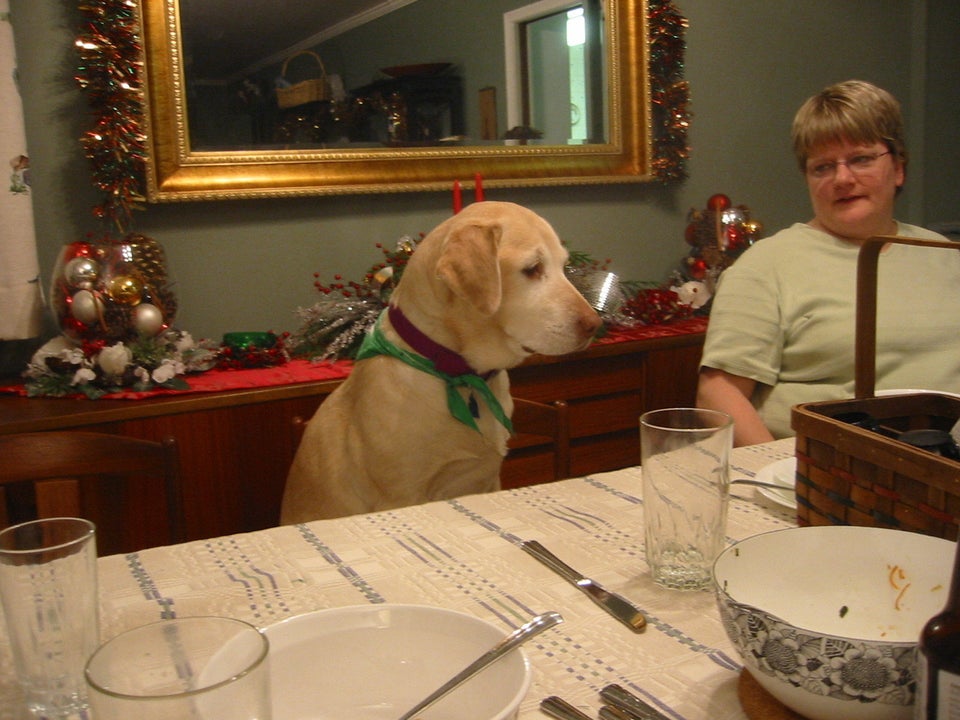 Pets At The Dinner Table
Popular in the Community