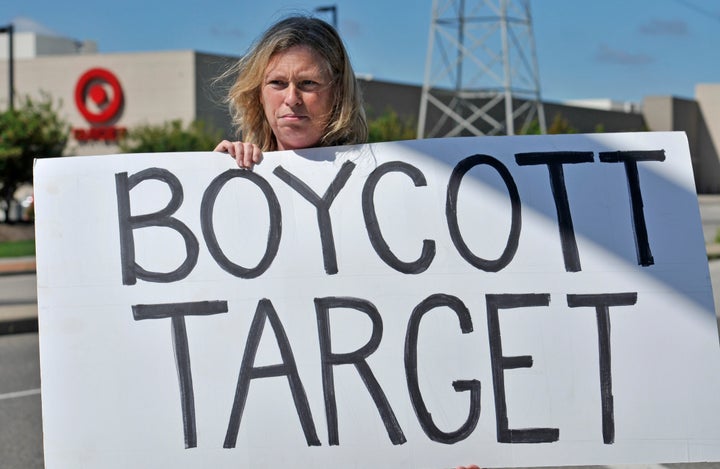 WASHINGTON -- CEOs may think twice before making what they intend to be secret campaign donations from their corporate treasuries, now that a progressive reform group is offering a $25,000 reward to the first employee who rats one of them out.
"We think there are a lot of big corporations on the bubble about whether they're going to use corporate funds to try to affect the outcome of the election," said Bob Creamer, a consultant with Americans United for Change, the group offering the bounty.
"And we want to make it clear that they cannot take that kind of action without the risk of economic consequences."
A key factor for CEOs, Creamer said, will be whether or not they are confident that their corporate contribution will remain secret.
"The message is: In the digital age, nothing is secret," Creamer said. "The $25,000 is intended to make those CEOs wonder if the person down the hall -- who may look at an email or have some direct knowledge of the corporation's activity -- may decide that $25,000 is worth more than their loyalty to that corporation."
The whistleblower fund is one way progressive and campaign reform groups are trying to limit the effects of the Supreme Court's 2010 Citizens United decision.
Immediately after the high court declared corporations to be people and money to be speech, the U.S. for the first time since Watergate faced the prospect of CEOs using unlimited amounts of money from corporate treasuries to buy candidates and elections.
So far in the 2012 election cycle, the big news has been super PAC spending -- mostly from individuals, rather than businesses.
But that doesn't mean corporations aren't making political donations. It just means that their conduits are tax-exempt groups that refuse to disclose their donors.
Groups that declare themselves to be "social welfare" or trade organizations can choose to claim tax-exempt status under sections 501(c)(4) or 501(c)(6) of the tax code. And although there are signs that the Internal Revenue Service may crack down on overtly political groups using those designations -- which could result in those secret donations being made public -- neither Congress nor the Federal Election Commission have tried to rein them in.
Americans United for Change's reward is not the only pressure tactic used by special interest groups. On Monday, a coalition of interest groups that includes Americans United announced that companies making direct corporate contributions to influence elections will face consumer boycotts, campaigns to divest pension fund money, stockholder lawsuits, actions at stockholder meetings and widespread social media exposure.
The groups included Common Cause, Public Citizen, Coalition for Accountability in Political Spending, Service Employees International Union, MoveOn.org, Public Interest Research Group, Public Campaign Action Fund, Campaign for America's Future, National People's Action, Progress NOW, Every Child Matters, Health Care for America Now (HCAN), Occupy Wall Street, and USAction
"If corporations want to use corporate dollars to influence elections, they do so at their own risk," said HCAN's Ethan Rome, in a statement. "We will expose their actions and make sure that their customers and shareholders know how their money is really being spent."
Popular in the Community