Now that the 2016 presidential election is in full swing, you're probably trying to figure out what campaign swag is worth spending your hard-earned money on.
OK, maybe not. But what is true for many in the crowded race is that buttons, bumper stickers and yard signs with campaign logos emblazoned on them just aren't enough. Building on trends from the 2008 and 2012 elections, some candidates are using cheap, overly priced souvenirs to rake in big campaign cash.
How do they come up with some of this stuff? A campaign spokeswoman for Sen. Rand Paul (R-Ky.), whose store has the widest variety of items of all the 2016 candidates, said the campaign determines its store selection by crowdsourcing Paul's supporters.
What are some of the most creatively ridiculous items you can buy this campaign cycle? The swag so silly, you kinda want to actually buy it? Well, let's take a look:
Jeb Bush
Guaca Bowle

Already causing a bit of a stir, this $75 plastic bowl is everything that your debate-watching party was missing.
"My Dad" T-Shirt

Just in case Jeb's logo made you forget the former Florida governor's last name, he's selling a T-shirt touting former President George H. W. Bush as "the greatest man ever known." For some reason, he doesn't appear to have a world's greatest brother shirt.
Hillary Clinton
"Grillary Clinton" Apron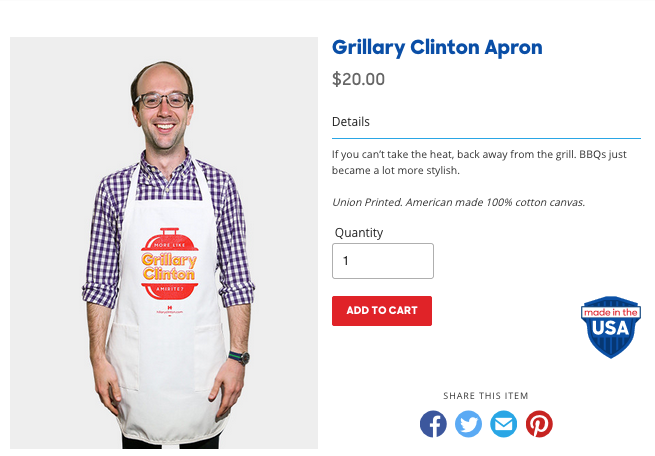 "Chillary Clinton" Koozies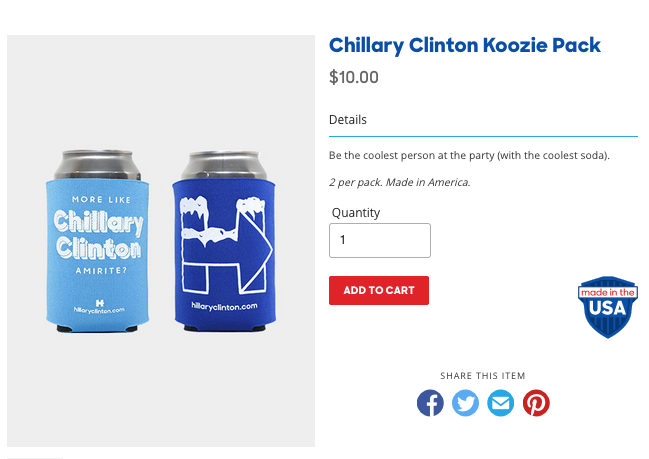 Well, look at that. She did the pun thing again. And her team even put in the extra effort to give her logo a frosty look. Now if only she sold a wallet called "Billfold Clinton."
The Loud and Proud Tee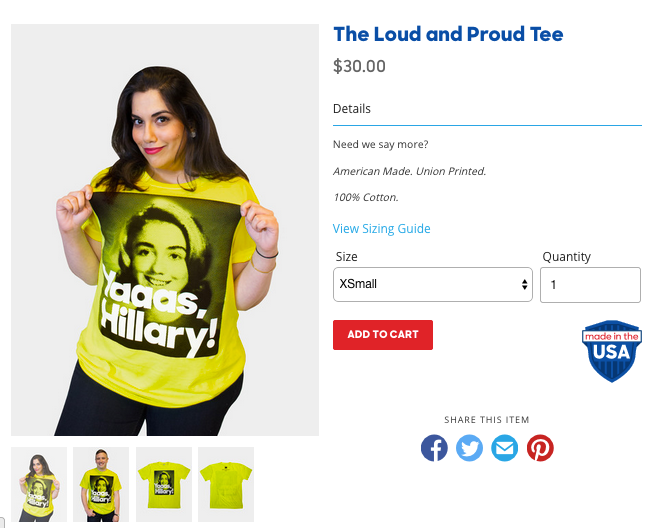 Looks like the Clinton store is taking some inspiration from Urban Outfitters ... in both design and price.
Ted Cruz
"Right Turns Only" Bumper Sticker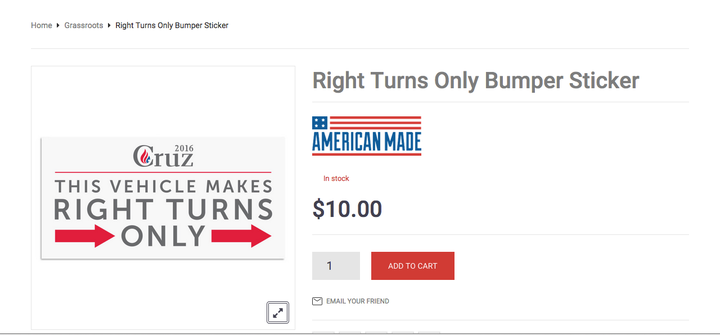 This isn't your average campaign bumper sticker. Though it might be a little confusing for other drivers.
Courageous Conservatives Poster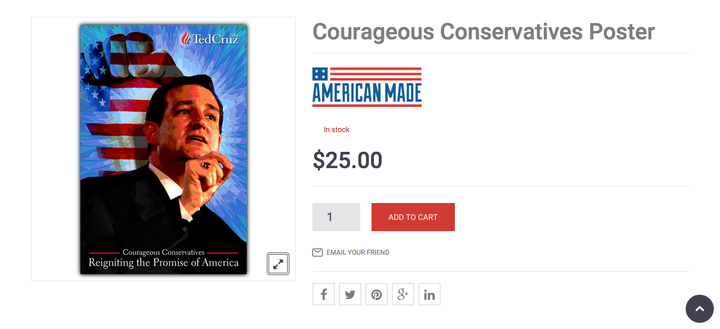 Three words: that American fist.
Mike Huckabee
"Defeat the Clinton Machine" T-Shirt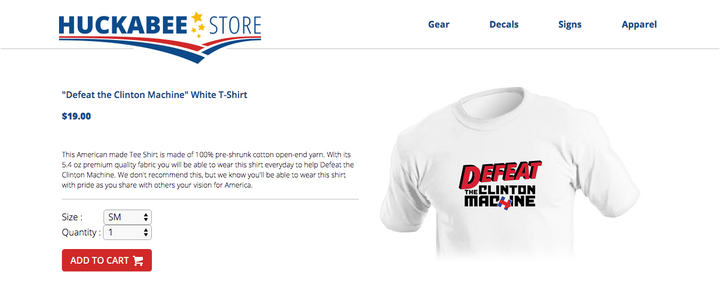 Our main question is does the Mike Huckabee campaign have to pay royalties to Clinton's for using her campaign logo?
Bobby Jindal
"Tanned. Rested. Ready." T-Shirt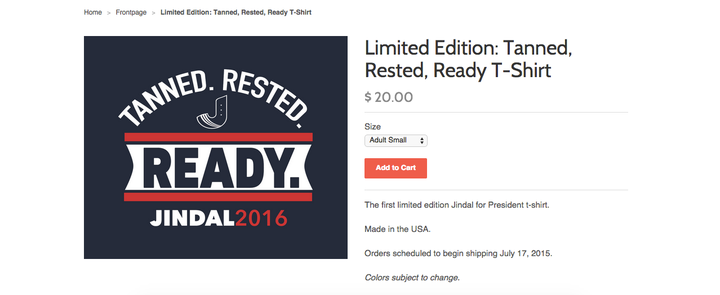 Rand Paul
Autographed Constitution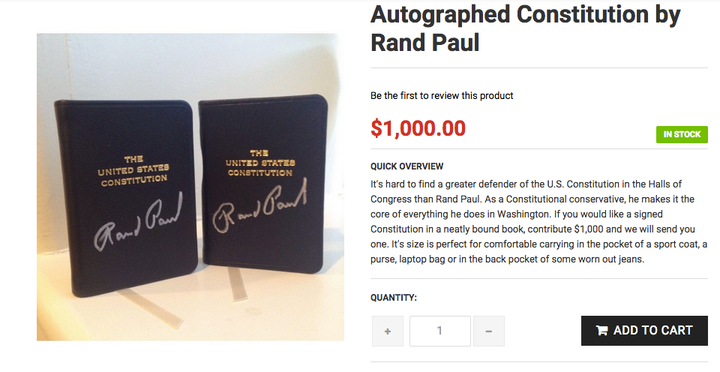 Because nothing says "freedom" like a $1,000 copy of the Constitution signed by the Kentucky senator.
Hillary's Hard Drive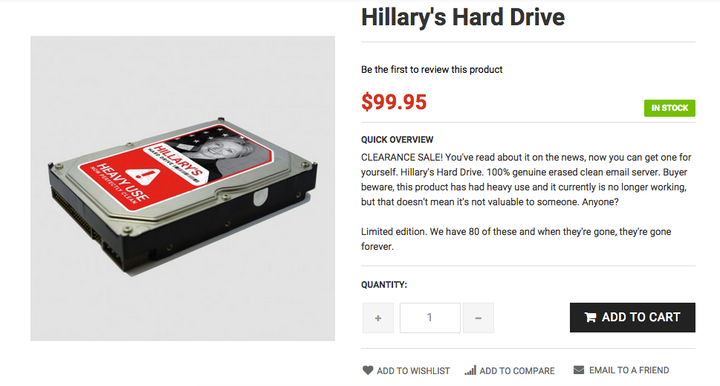 Giant Birthday Card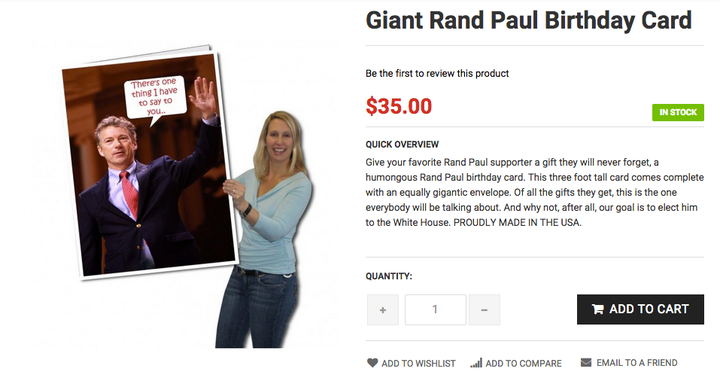 Wait, isn't Paul for keeping the government out of your personal life?
NSA Blocker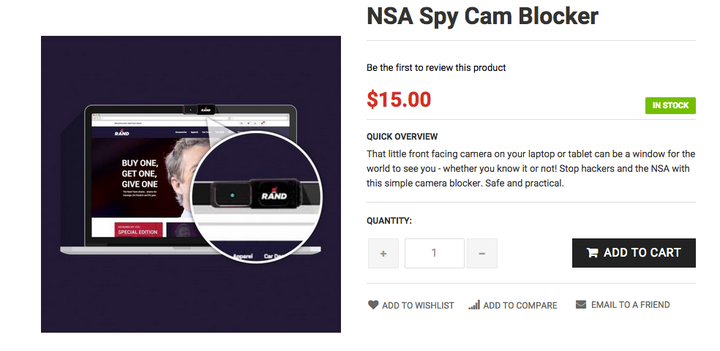 For when a piece of duct tape just won't do.
Runner Shirt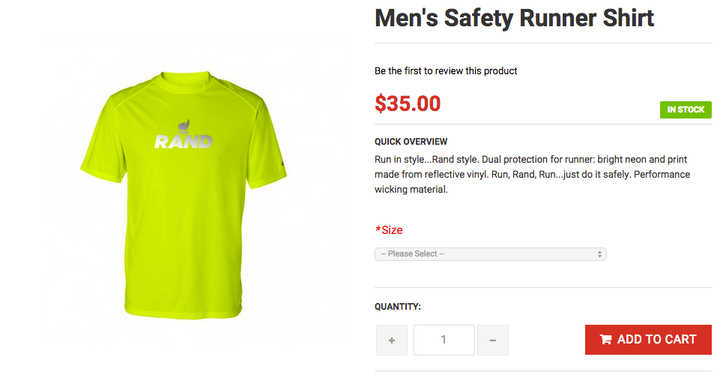 WARNING: *May make you more visible to drones.*
Marco Rubio
Marco Polo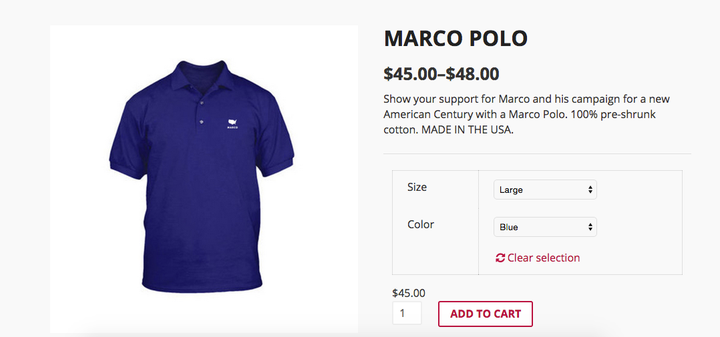 Get it? Of course you do. Another candidate with a pun-inspired item. Turns out Clinton and Rubio do have something in common after all.
Hero T-Shirt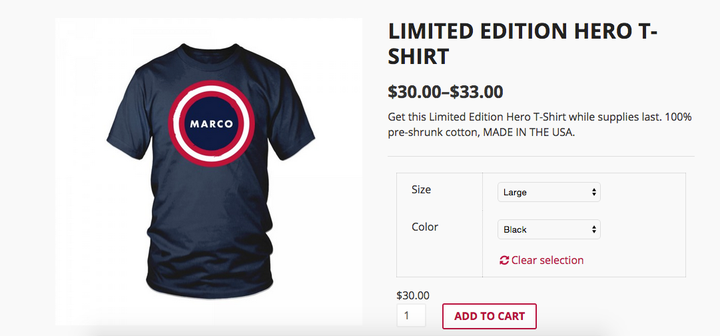 This raises a few questions. Is Marco Rubio running for president or trying to join the Avengers? Did they need Stan Lee's permission to use this? And who is Captain America endorsing in this election, anyway?
Platinum Membership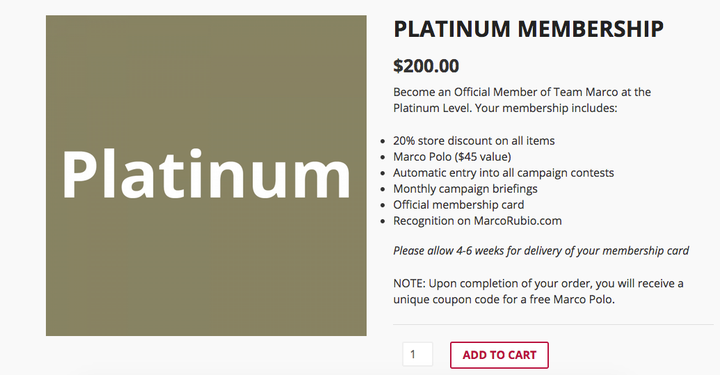 Need more than just campaign gear? Well, you can just pay to be a member of Marco's campaign. It comes with a free Marco Polo.
Donald Trump
"Make America Great Again" Hats

As modeled by the real estate mogul during his recent trips to Laredo, Texas, and Scotland. Maybe he's really trying to make American headgear great again.
Popular in the Community