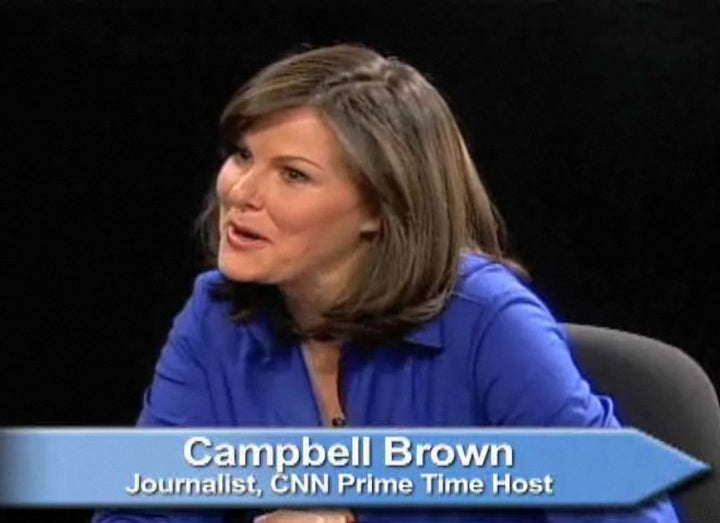 In a recent interview for Julie Menin's "Give and Take," CNN's Campbell Brown spoke about the current state and future of TV journalism.
Brown said that her network is the only one on cable "doing journalism."
"Fox has made a choice to go in one direction, MSNBC has made a choice to go in the other direction," she said.
Brown's show, on the other hand, has prided itself on being free of any noticeable ideological bent, and for a time went by the name "No Bias, No Bull."
"It is frustrating that there isn't real competition in journalism," she said. "You are, in all likelihood, going to get a bigger rating when you do opinion rather than straight news because you have a bigger audience. There are a lot of people who want to be in an echo chamber and want their views validated."
Brown's program has struggled in the ratings against three powerhouse 8PM programs: Fox News' "O'Reilly Factor," HLN's "Nancy Grace," and MSNBC's "Countdown."
Brown, who often called the media out for sexism during the 2008 presidential campaign, also touched on the differences in the ways men and women are perceived in the media:
"Are we judged in different ways, and are there different standards oftentimes for women, in television news especially? Yes, absolutely. I think that's often the case... Looks and appearance always for women becomes an issue in a way in a way it never does for men...There's no question that men are allowed to age much more so in television than women are. I mean, we have a shorter shelf life."
Watch highlights from the interview: