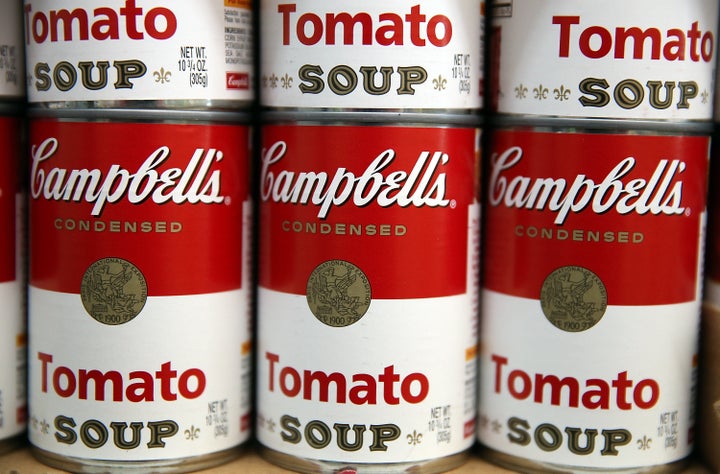 Campbell Soup Co. is taking steps to cut artificial ingredients from its foods.
The company will remove artificial flavors and colors from products in North America by 2018, Chief Executive Denise Morrison said Tuesday in a meeting with investors, as reported by The Wall Street Journal. It will also eliminate high-fructose corn syrup from some of its products and expand its organic food selection.
In addition to its iconic red-rimmed canned soups, Campbell brands also include Pepperidge Farm cookies and Swanson broth.
The move follows a long list of food makers and restaurant chains -- including Kraft, Nestle, Pizza Hut, Taco Bell, Panera and General Mills -- that have cut back on artificial ingredients in an effort to appeal to health-conscious customers. In April, Chipotle became the first major restaurant to commit to serving only food that is GMO-free.
Popular in the Community