I get asked all the time what makes a model super, and while there's something to be said for hard work and having a special look -- a key element that separates a good model from an outstanding model is confidence. How you carry yourself on the runway, how you look in front of the camera -- it's all about your confidence, the energy and power you project from inside.
I'm a firm believer that the 'x factor' quality everyone refers to is confidence.
In last night's episode of The Face you saw our girls rely completely on their confidence -- even if their clothes made them feel anything but! They had to walk up and down stairs in tight latex and towering heels, and in heavy dresses with long trains on a fully set table seated with VIP guests....
The only way they were going to be able to succeed in this challenge was if they exuded confidence and made us, the mentors, as well as Pamella Roland designer, believe that they were in control. But this challenge sent some girls into a downward spiral.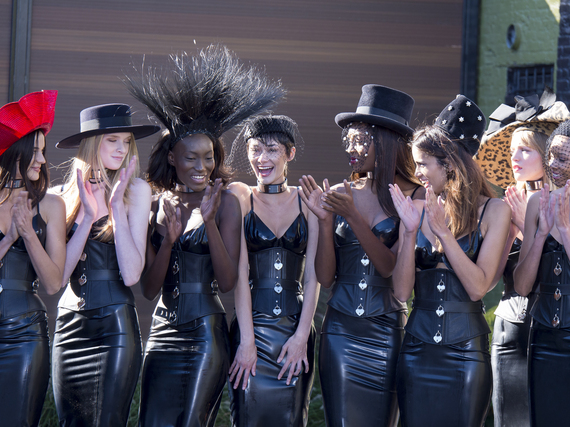 Some people have a natural sense of confidence, others have to work at it -- but it doesn't matter how you come about having it, the important thing is that you have it!
I'm a true Gemini so sometimes I can be the most confident person, and other times I can be quite shy. Even now I can walk on set for a shoot and not feel 'on it'...but because I've been doing it for almost 28 years I know how to summon the confidence in order to excel.
One of my first jobs was when I featured in Bob Marley's 'Is This Love' music video at the age of 7. At that age you just go with the flow without being self-conscious. I think that is what helped me -- I just got on with things so being in front of the camera has always seemed completely natural to me.
Modelling during your awkward teen years definitely helps with overcoming any hang ups and being confident in who you are. I did a cover shoot for British Vogue in December 1987 when I was 17 -- when your body is changing it can make you a little self -conscious. So working from an early age helped me to deal with any body issues too.
But when confidence is lacking, as you will see from some modeltestants in this episode, desperation to survive kicks in. I see desperation as the opposite of confidence. And we all know that desperation is not a pretty thing...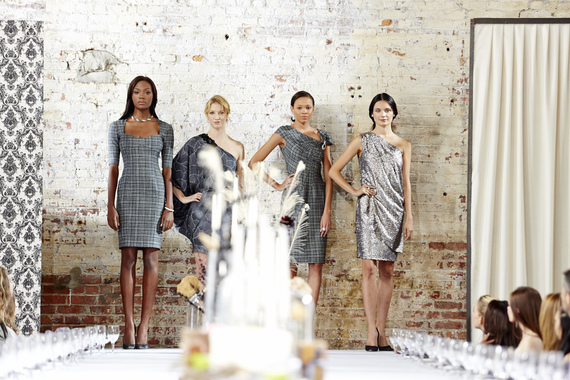 Desperation often leads people to not accept responsibility for themselves -- it will always be someone else's fault that they don't get the results they want. When you're desperate, you aren't self-aware; you're merely clinging on trying to make something that isn't working work. You're so consumed with looking at the world and creating dramas that you aren't able to look within and sort yourself out. What's most important for a model to understand is that when you're desperate, people can see that it's written all over you.
In this episode you will have seen one of our modeltestants lose her confidence and it showed in everything she did. All of our guests on this episode kept pointing her out and saying that she lacked confidence -- even Pamella Roland, who was judging the challenge, immediately dismissed this modeltestant as she stood out from the rest of the girls, and not in a good way.
And in desperation this model was grasping at straws and tried to take everyone down with her -- including Anne V and myself!
But you will see how I took pity -- we've all had tough times, so I can't judge. There are moments in our life where we have a set back, but this should help us grow. As I mentioned in last week's blog, if you develop a thick skin you can bounce back. If you have a knock of confidence, you should try to go within and find it again. You have two choices in this situation, either get it back and return even better than you were before, or succumb to defeat. The choice is entirely yours and no one else can help you.
If a lapse of confidence happens to you in your career -- whether you are a model, doctor, banker or zookeeper -- you have to accept responsibility for yourself and BE PROFESSIONAL at all times while you work through your issues. Otherwise, you're setting yourself up for another fall....
I'm dedicating this blog to the modeltestant in the show, I'm not going to name her, but she knows who she is. I hope she's been able to dig deep and sort herself out, she's a very talented girl but this is a business for confident women.