Dancing is one of the things I love the most. As a young girl I studied at a theatre school called Barbara Speake Stage School and was trained in all forms of dance - tap, contemporary, a bit of ballet...
When I first started my modelling career I didn't know anything about modelling poses and so just relied on what I knew from dance. I think this gave me a bit of an advantage starting out because I was seen to be moving in a unique way and this got me some positive attention. (I need to point out here that I did know how to do a runway walk, because my mother taught me that!)
Even after I started modelling I always seized opportunities to do something dance related because I love it so much, which is why I always enjoyed being in music videos. Michael Jackson, it has to be said, was the best dance partner out of them all - he was so gracious and patient.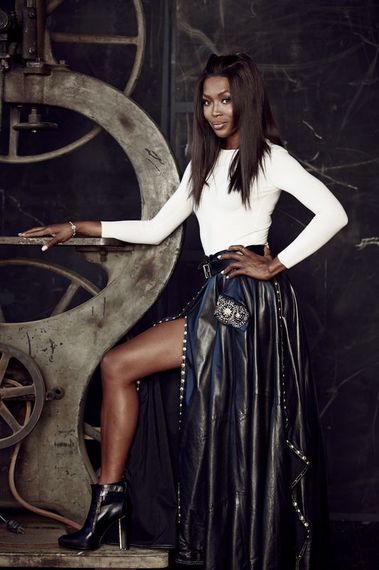 In my down time, whenever I get the chance, I love going out with friends and having a good ol' dance. After a night out dancing you always seem to feel relaxed, it's therapeutic. The last time was this past weekend, when me and a group when to London's G-A-Y club on the night that same-sex marriages were legalised and we had a blast!
Dancing requires physical awareness, precision, rhythm, soul, memory and coordination. And whether people realise it or not, modelling and dancing are two closely related disciplines. Both require you to use your body, know your body and express with your body.
However, I do not take my natural sense of dance for granted. I realise that being coordinated, being physically free and really feeling a rhythm isn't easy for everyone. This isn't to say that some people have two left feet and can't dance - no, I'm saying the exact opposite. I think everyone has dance inside them, but for some it just comes more naturally than others.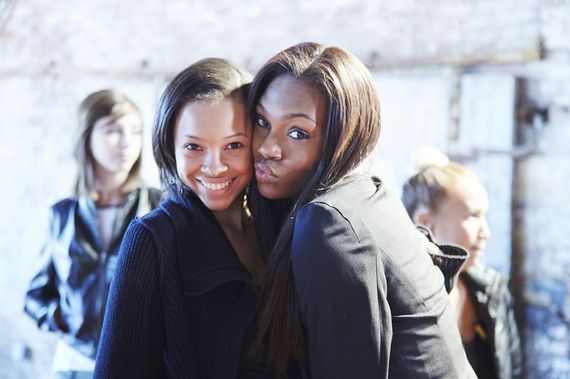 Dance featured heavily in our episode last night, it was even the reason why one of our girls was eliminated. The challenge was to film a commercial for the designer bag brand Liebeskind. The mentors had to choreograph a sequence for our girls to perform in front of a camera for a viral dance campaign - all aiming to show off the 'rebellious' nature of the brand.
Some of our girls surprised us with their moves - picking up choreography easily and really making the movements their own (I'm thinking of my girl Afiya who was like a little Janet Jackson). Others, not so much. As this is a team challenge, success was dependent upon the weakest link in each group. Luckily for her, Anne V's team was made up of natural dancers, so Lydia and I had to put up our not-so-natural dancers up for elimination and in the end we had to say goodbye to Allison from Team Lydia.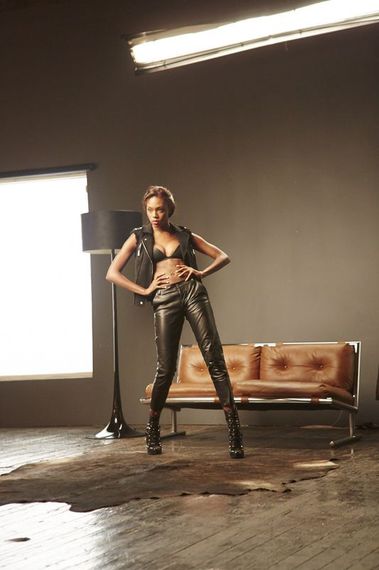 It was a really good challenge for our girls to do because they need to know how they move and how important it is for a model to use their bodies. Being a model requires so many things, but how you use your body is key. I suppose on a purely physically level you need to think like a dancer. Of course you need to be confident, stylish, have a good work ethic, but you also need to be physically able. Having a healthy body is important, yes, but you have to know what to do with that healthy body or it isn't worth anything.
Different clients will always want something slightly different from their models, but in this world where the internet is so important for sharing information with consumers, filmed campaigns are more and more frequent. Because of this, the way a model moves and her skills as a dancer will increasingly become a defining factor in casting.
If you aren't comfortable dancing there will be some jobs that you won't be able to do. So my suggestion to any aspiring model out there is to crank up the tunes and get into the groove - who knows it might just help you land your big break in the world of fashion.
Until next week, keep dancing ;)
"The Face" airs Wednesdays at 8pm ET on Oxygen.