Modeling requires strength on a number of different levels -- strength to hold your head high and endure rejection; strength to remain beautiful and poised in uncomfortable poses, situations and outfits; strength to continue to follow your passion in order to build a successful career; strength to ignore critics and naysayers; and strength to keep your body, mind and spirit in tip-top shape.
I've experienced lots of challenging photo shoots and jobs over the years -- from posing in the pouring rain to being scantily clad in freezing cold outdoor shoots to hanging upside down. In fact, for the September issue of Harper's Bazaar, I even had to run through the desert in heels for the spread which had me racing a cheetah, riding a crocodile, and jumping rope with monkeys. It was quite tough!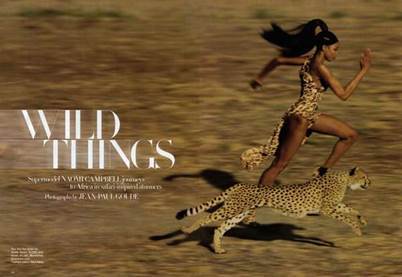 During this week's episode of The Face, I tried to instill this lesson in my girls, and I even yelled "Strength!" repeatedly during their fashion film shoot for Chopard. They were challenged to not only look beautiful and represent the brand visually, but they were also asked to run in sky-high heels, look graceful in restrictive outfits, deliver brand messaging in an effective and engaging (but not over-the-top) way, and demonstrate poise and emotion throughout the scene. This was, no doubt, one of the most difficult challenges they've faced thus far.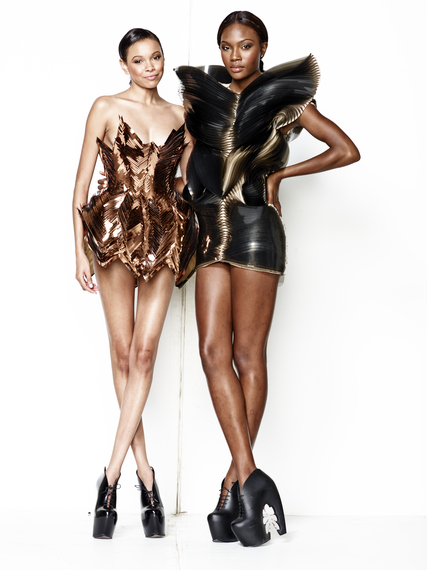 Team Naomi initially struggled with the challenge -- they had difficulty running in the heels, they had trouble delivering the lines, and they were uncomfortable overall. I pushed them harder than I've pushed them before, and I reminded them that lots of photo shoots during their careers will be challenging mentally and physically -- in order to be a great model they needed to have the strength to grin and bear it through the pain. I was nervous for them, but in the end they pulled it together and used their passion, drive, confidence and strength to wow the judges and win the challenge! Their movements were swift and graceful, their expressions were beautiful but not overdone, and the delivery of the lines was clear and articulate.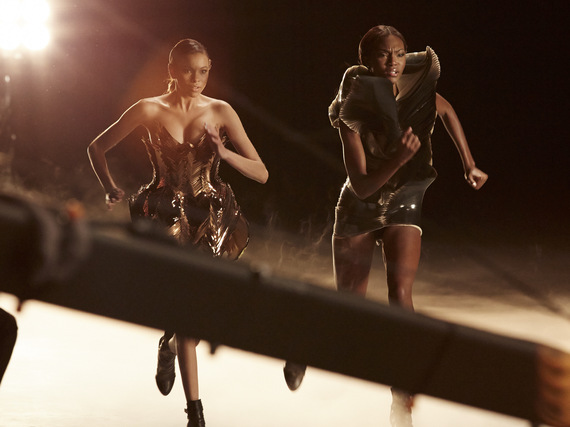 I was so proud to see my girls, and all of The Face contestants, push themselves this week. In the end, I think they all learned that being a strong model takes a lot more than a pretty face, it takes strength, confidence and courage.
The Face airs Wednesdays at 8pm ET on Oxygen.