Wisconsin Gov. Scott Walker (R) has hailed a bill that would punish student protesters who disrupt speeches on college campuses, a measure opponents say would infringe First Amendment rights.
The bill, known as the "Campus Free Speech Act," which passed in the State Assembly without any Democratic support Wednesday, could result in student hecklers being suspended or expelled.
The GOP-sponsored Assembly Bill 299 still has to pass the state Senate ― and survive any constitutional challenges. But Walker indicated on Twitter Thursday that he'd sign it:
Republican lawmakers introduced the measure after becoming concerned at protesting students heckling conservative speakers at University of Wisconsin campuses, particularly in Madison, which has a history of activism.
The measure targets students who "materially and substantially disrupts the free expression of others." according to the amendment memo. It could result in disciplinary action against anyone who engages in "violent, abusive, indecent, profane, boisterous, obscene, unreasonably loud, or other disorderly conduct that interferes with the free expression of others."
"The bill requires that a student who is twice found responsible for interfering with the expressive rights of others be suspended for at least one semester or expelled," the memo states. The punishment for a student found in violation for a third time would be expulsion.
Opponents say the bill prioritizes the free speech rights of some over others— mandating silence from audience members while allowing a speaker at a lectern to say whatever they like.
Rep. Chris Taylor (D-Madison) called the measure "unconstitutional." "It basically gags and bags the First Amendment," she said, according to Wispolitics.com.
Democrats also criticized the bill for being overly broad, with leeway to punish almost any kind of behavior. It doesn't define the term "interfering with," which is a big problem, Taylor told The Badger Herald.
"What does 'interfere with' mean? Is it calling out? Is it saying, 'No, I don't agree with you'? If you do that twice, you could be suspended," Taylor told the student newspaper.
Critics are also concerned that such a bill that could suppress an open exchange of opinions in universities, which should be the heart of free expression in America.
One Republican state legislator has expressed concerns that the bill could be used to gag conservative students who speak out against speeches on abortion or gun control.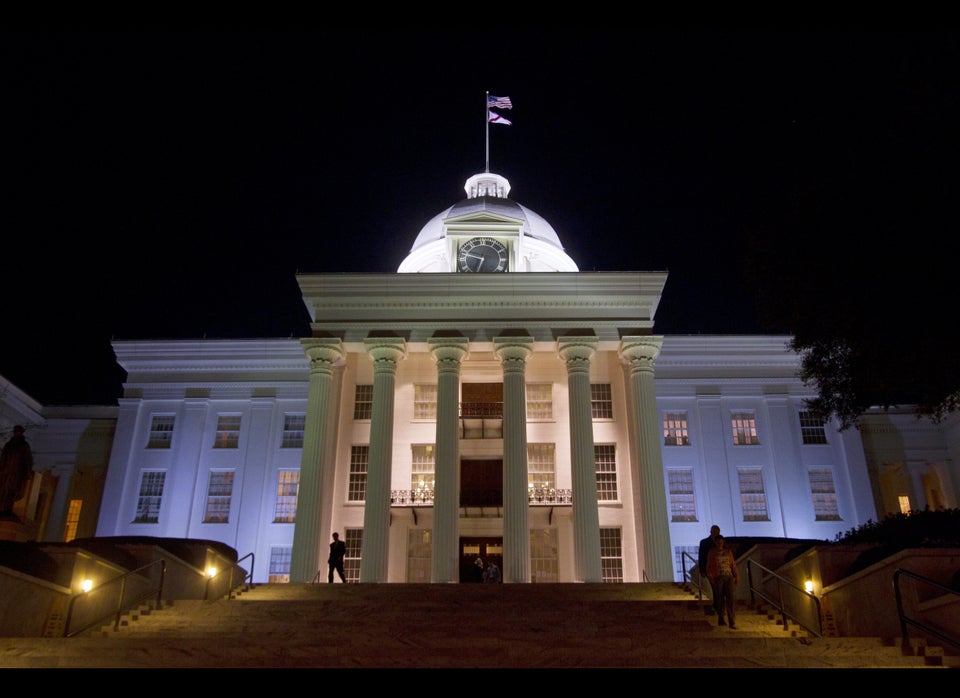 U.S. State Capitol Buildings