Campus Pride, a nationally-recognized organization dedicated to making colleges and universities safer, more inclusive spaces for lesbian, gay, bisexual and transgender (LGBT) individuals, released its annual list of the "Top 25-LGBT Friendly Colleges And Universities" in the country today.
The organization determined the listing, which presents the 25 schools in alphabetical, rather than ranked, order, by utilizing the data gathered from the Campus Pride Index. "Campus Pride's Index is the only one of its kind," said Campus Pride Executive Director Shane Windmeyer. "Unlike other commercially-driven rankings, our ratings are done for and by LGBT people and set in a foundation of solid research practice."
Each campus included in the final listing achieved 5 stars overall in the index, plus 5 stars in sexual orientation and 5 stars in gender identity/expression for an LGBT-friendly campus. In addition, the campuses had to have 4.5 stars or above (or the highest percentages) in all eight LGBT-friendly factors.
Free of charge, any college or university is invited to participate in the index by self-assessing their campus climate through a set of 50+ questions, corresponding to eight different LGBT-Friendly factors:
1. LGBT Policy Inclusion2. LGBT Support & Institutional Commitment3. LGBT Academic Life4. LGBT Student Life5. LGBT Housing6. LGBT Campus Safety7. LGBT Counseling & Health8. LGBT Recruitment and Retention Efforts.
As part of the branding process of "LGBT-friendly" undergone by the universities taking part in Campus Pride's Index, universities have the opportunity to "come out" and claim that label within the index itself. "By doing so [coming 'out'] these campuses are taking active responsibility for their LGBT campus community," said Windmeyer. "The Campus Pride Index grew for the seventh consecutive year, but there are still many, many other colleges and universities who have yet to 'come out' for their LGBT students and then take adequate steps to protect and ensure a safe, welcoming learning environment." Windmeyer also noted that in 2011, only 290 colleges were listed as "out" on the index, while as of Aug. 14, 2013, the group now includes almost 400.
The efforts of Campus Pride over the past several years have, in turn, encouraged and aided colleges and universities to make policy changes and take steps toward ensuring that their campuses cater to LGBT individuals and a diverse range of experiences. In a statement to The Huffington Post, Windmeyer stated that in the five years since Campus Pride began implementing their index as an assessment tool, the organization has learned and translated an immense amount of information to university officials in regards to LGBT campus life, specifically transgender issues, health and well-being, and recrutiment/retention efforts. Campus Pride intends for the the index questionnaire to be more than just a ranking system, but also a guide for universities and colleges that want to make institutional changes in order to make their campuses safer spaces for LGBT students.
Campus Pride is planning a series of LGBT-friendly college fairs in six major cities this upcoming fall: Charlotte, Atlanta, New York, Chicago, Los Angeles and Boston. For more information visit their website, and check out the list of "Top 25 LGBT-Friendly Universities And Colleges" in the slideshow below.
Note: The list only features colleges and universities residing inside the United States.
Before You Go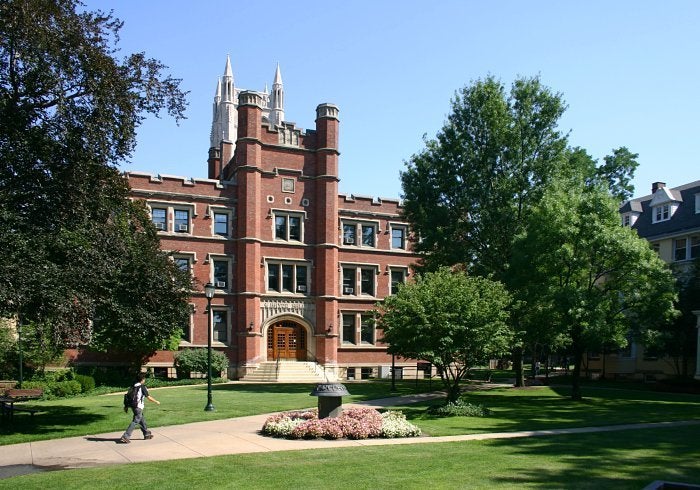 Top 25 LGBT-Friendly Colleges And Universities
Popular in the Community