This article is part of a Huffington Post series, on the occasion of the site's 10th anniversary, looking at some of the people and issues that will shape the world in the next decade.
Annie Clark and Andrea Pino have been busy, to say the least. The two women burst onto the national scene two years ago when they filed federal complaints against the University of North Carolina at Chapel Hill for allegedly mishandling sexual assault cases and failing to provide support for survivors. The complaints, in and of themselves, were not unusual -- students have been protesting campus sexual assault policies for decades. By speaking publicly about the sexual assaults at UNC, however, Clark and Pino had a much larger goal: to change how all colleges handle cases of on-campus rape.
"We knew it was about more than UNC, and we knew it wouldn't die," Clark, 25, said in a recent interview, echoing what she told The Huffington Post in 2012: "You hear about Amherst, then it dies down. You hear about Yale, and it dies down. We're tired of it just popping up and everyone saying it's really horrible, then nothing happens."
Since 2013, Clark and Pino, who is 23, have become thorns in the side of college administrators everywhere. From their apartment in Los Angeles, they formed the group End Rape On Campus, part of a growing network of sexual assault survivors and student activists. Together, they have worked with students across the country to file complaints with the Education Department's Office for Civil Rights under the gender equity law Title IX.
Their efforts, along with those of other activists, have placed the issue of campus sexual assault squarely on the national agenda. In 2014, the White House launched a task force on college sexual assault, which President Barack Obama said was partly in response to Clark and Pino's work. Currently, 109 colleges and universities are under Title IX investigations for sexual assault, a figure that doubled in just one year. Today, students are coming forward to talk about sexual assault -- and seek justice -- in greater numbers, and with greater determination, than ever before. And social media has allowed survivors to form a community and keep the issue in the spotlight.
"It's a lot harder for this conversation to go away now," Pino said one night in April after wrapping up phone calls with sexual assault survivors at three separate universities. Although many survivors still feel "alone and silenced and blamed," she said, "it's so much easier to find people who have been through what you've been through and who are fighting back and finding strength."
This spring, the pair toured the country relentlessly in support of "The Hunting Ground," a documentary about campus rape that features them prominently. It's hardly a victory lap, however.
"We've been back to Chapel Hill quite a few times since all of this has happened," Clark said. "It's very emotional, just because of everything that's happened here. We meet with student survivors, and know this issue is still happening. It's hard to see, but it's also hopeful that things are getting better. ... It's a process that hasn't been completely fixed."
While Clark and Pino have encouraged survivors to speak publicly about how their universities mistreated them, Alexandra Brodsky, 25, has focused on getting colleges to do right before they step out of bounds. Together with Dana Bolger, 24, an Amherst College graduate, Brodsky formed the group Know Your IX, which aims to educate students about their rights, teach them how to build campus activism and lobby federal officials on Title IX policy.
The two did not originally plan to start an organization, said Brodsky, who met Bolger through a mutual friend after filing a Title IX complaint against Yale University three years ago. But after a while, Bolger said, "it felt like there was no other choice."
"A common story we kept hearing was, 'Well, it's really great I know about Title IX now, but it would've been better if I had known about it when I needed it,'" Brodsky said.
Brodsky is now a Yale law student. When the Education Department finished its investigation of Yale in 2012, a week after she earned her bachelor's degree, Brodsky felt like federal officials had let the Ivy League school off easy. The government didn't find the school in violation of the law, and Yale was able to spin the results of the investigation as a sign they were on the right track. So in summer 2013, as Clark and Pino helped students file new complaints with the government, Brodsky and Bolger worked on a campaign called ED Act Now, pushing the Education Department to get tougher on schools.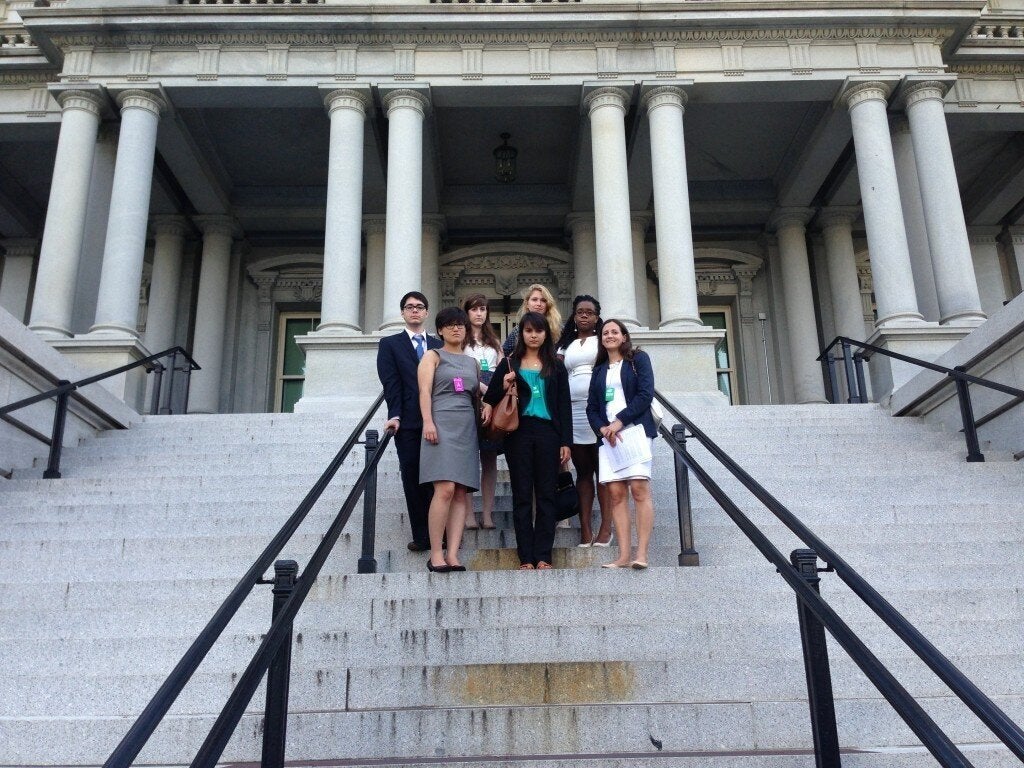 "It was so clear through our own experiences and experiences of our friends that if no one stepped forward to inform students about our rights or getting the Education Department to hold schools accountable, that this would be the experience for students for another decade," Bolger said.
Together with students from Tufts, Harvard and other schools, they delivered more than 100,000 signatures on their ED Act Now petition in July 2013, and then did something Brodsky now acknowledges was a little foolhardy: They asked to meet with federal officials. "We didn't know the D.C. rules," she said.
Instead of being rebuffed, however, the women found the door open to them. Education Department staff agreed to sit down with a group of student activists. So did White House officials.
"We hadn't been able to speak to our university presidents, so to get invited to speak to White House officials seemed like a parallel universe," Brodsky said.
Catherine Lhamon, who was appointed assistant secretary of civil rights in the Education Department in June 2013, said she is "so pleased that was their reception."
Lhamon acknowledges there was a reputation that OCR was not making findings, or disclosing what mistakes they uncovered in their sexual assault investigations, which she said was not accurate. Nevertheless, she said, "our goal was to make sure we were taking it out of the shadows, and that coalesced simultaneously with new forms of student activism around the issue."
Following the meeting with Know Your IX activists, the Education Department started changing course publicly. It found six higher education institutions in violation of Title IX in 2014 and released a list of colleges under Title IX investigations, something it previously told students it would not do.
One of Lhamon's goals when she took office was to increase transparency, she told HuffPost, and "to make clear what it is we are doing, and how we're doing it."
"I do want to call out a school when it steps out of bounds and I also want to call out a school when it satisfies the law," Lhamon added.
Having already achieved so much, college sexual assault activists now want to prevent the movement from cresting. They say they hope to broaden their mission beyond simply addressing sexual violence in college and push for a much larger cultural shift on sexual assault in general.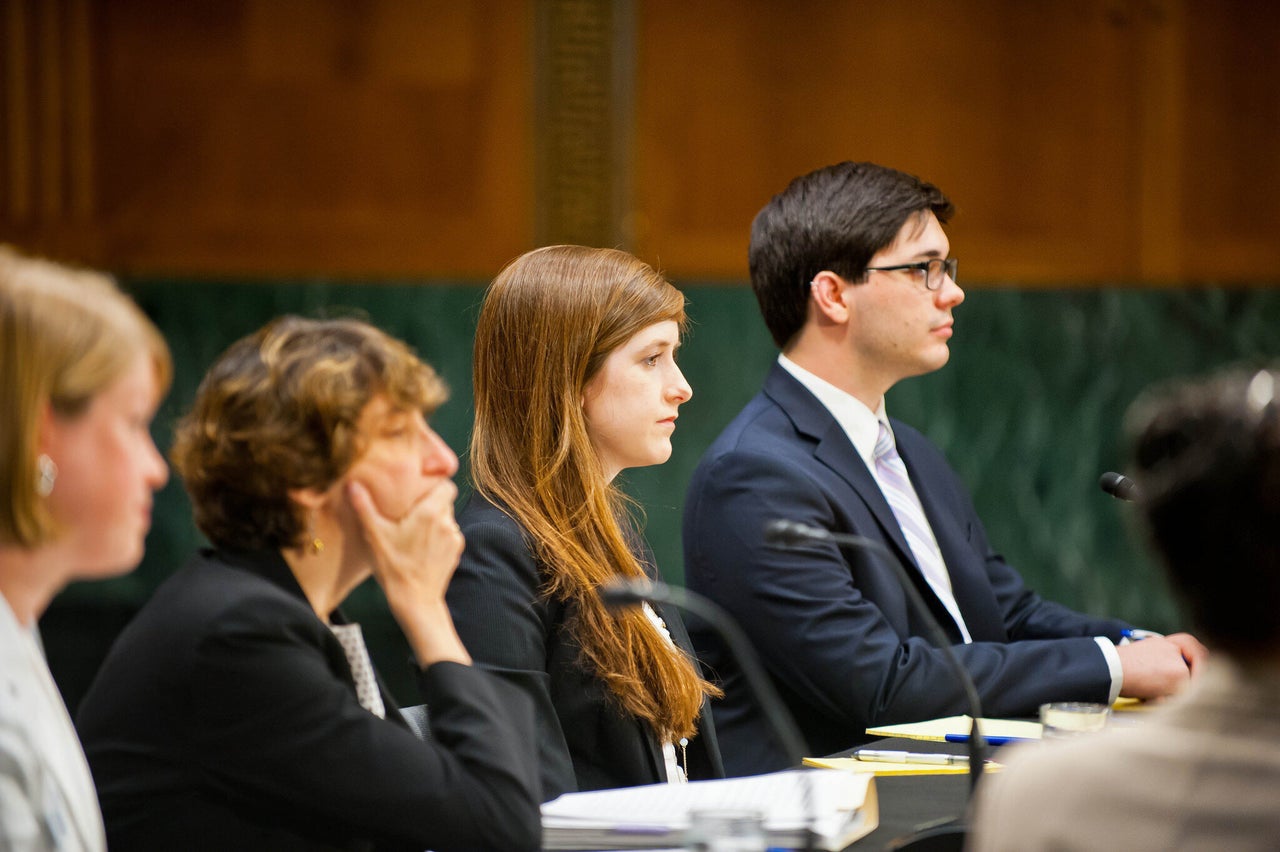 Bolger, Clark and Pino all plan to go to law school, and they talk about reforming the justice system so that rape cases are investigated and prosecuted more aggressively.
"I would really love to see a broader discussion of developing options for survivors off-campus as well to get the support and services they need in the wake of violence without turning to the criminal justice system," Brodsky said.
Clark and Pino say they also hope to have middle and high school sex-ed classes teach lessons on sexual assault and the importance of consent.
California is the closest to implementing this: Activists who worked with EROC started floating the idea of mandating consent education for K-12 schools last year, and there is currently draft legislation to make it a reality in high schools. Clark, for her part, says she won't rest until such lessons are a standard part of the curriculum everywhere, even in conservative Texas.
Eventually, "don't drink and assault someone" could become as ubiquitous as "don't drink and drive," said Ari Mostov, who filed a complaint against the University of Southern California with around two dozen other campus activists in spring 2013. Mostov said she hopes obtaining consent could become as common as asking to use a condom.
Sofie Karasek, another EROC member, similarly hopes affirmative consent -- essentially replacing "no means no" with "only yes means yes" -- "won't be so revolutionary anymore, but it will be the standard." If this happens, all the activists said, it'll change the way juries think about rape, which could lead to more prosecutions.
"Ten years down the road I think people will finally understand a lack of a 'yes' is sexual violence," said Laura Dunn, the founder of SurvJustice, an organization that works with campus rape victims.
But Bolger notes despite the progress, undocumented, queer and trans students, as well as other marginalized communities still face unique challenges that aren't being addressed yet.
For many campuses, she said, "I think we're still at square one."
"At the end of the day," Bolger added, "we want there to be no more violence in schools, and I don't think that's too much to ask for."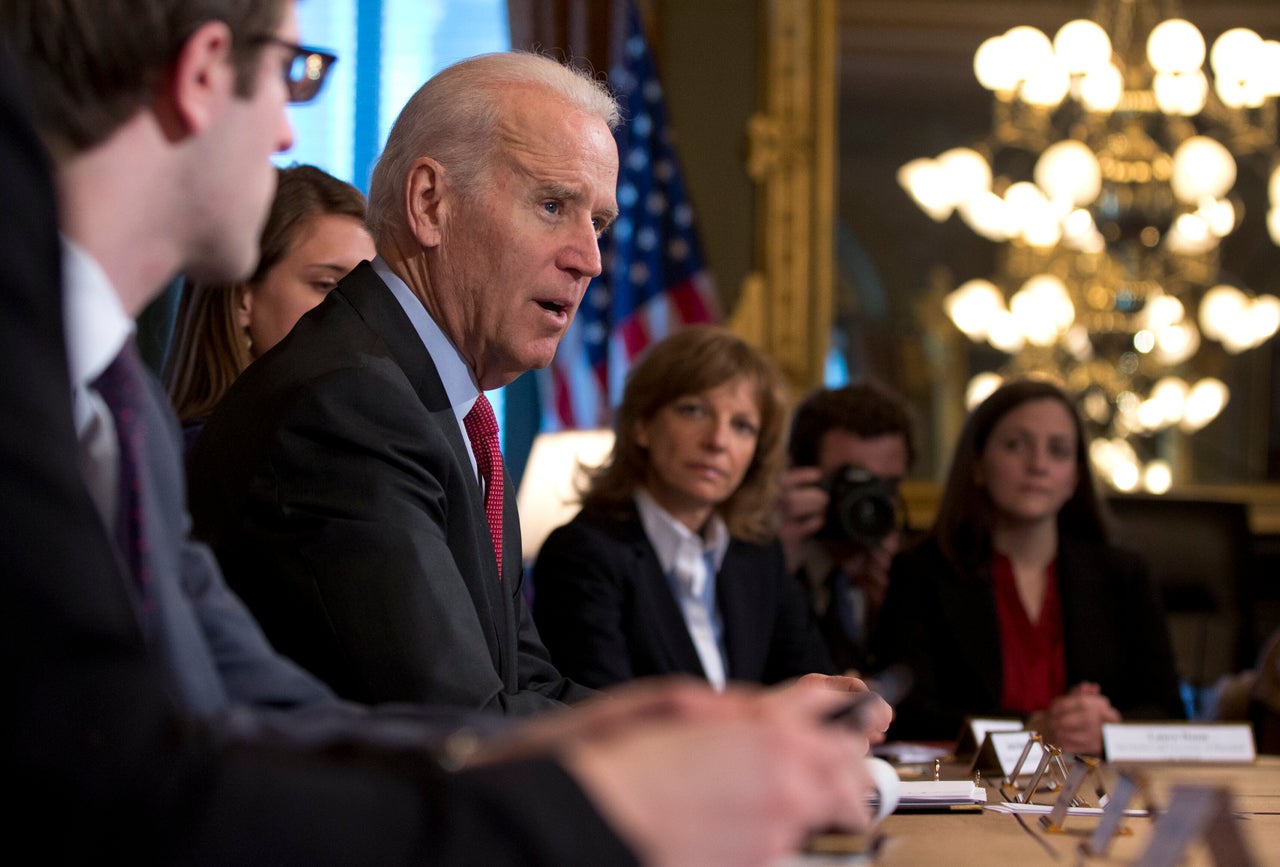 Related
Popular in the Community