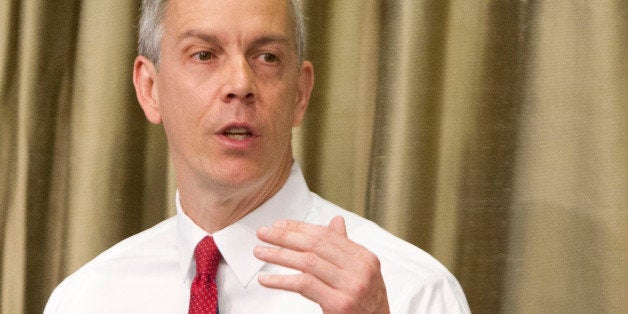 Colleges have to count more types of incidents as hate crimes and disclose the number of dating violence, domestic violence and stalking reports they receive each year, under final safety law regulations unveiled Friday by the U.S. Department of Education.
However, the department had already asked schools to list those new categories in the annual crime reports released this year. At least 23 institutions (listed below) failed to include them, though the Education Department will not say whether colleges will face fines for not complying with those new rules that were already in place.
The Campus Sexual Violence Elimination (SaVE) Act, an amendment to the campus safety law the Clery Act, requires colleges to track and accurately disclose the numbers of these types of reports they receive each year. The final rules announced Friday also require schools to include in annual reports descriptions of the types of disciplinary proceedings they used in cases that fall into those new categories. And, it adds gender identity and national origin as two new categories of bias for determining whether an action that occurs on campus is a hate crime.
Although the final rules don't go into effect until July 1, 2015, colleges had been told they were expected to include the new categories of domestic violence, dating violence and stalking in their 2013 annual crime reports, which came out this month. Many colleges did include these new sections, but 23 colleges and universities were identified by the advocacy group Know Your IX as violating this part of the new law.
Separately, another advocacy group, SurvJustice, started filing formal complaints with the Education Department this week against 22 campuses (listed below), also alleging they violated the new provisions of the Clery Act. Violations of the Clery Act can result in a maximum $35,000 fine per error for higher education institutions.
During a press call with reporters Friday, acting Assistant Secretary for Postsecondary Education Lynn Mahaffie would not say whether colleges that failed to post these new categories would face any penalties.
Mahaffie would only say the department is "asking schools to make good faith efforts to comply," which include reporting on those categories. The department, Mahaffie added, will be looking into how well schools did this year.
Know Your IX embarked on the campaign of identifying schools that failed to share dating violence reports to emphasize that the gender equity law Title IX covers more than just sexual assault and harassment.
"This Campus SaVE data is such a perfect place to start," said Know Your IX co-founder Dana Bolger, "because publishing the number of reports a school receives of dating violence and stalking is so easy -- it's such low-hanging fruit, it's such an easy ask. It's absurd that schools are not following it."
Colleges were asked to make a "good faith" effort with their 2013 numbers to determine whether an incident fell under the new regulatory guidelines, and they had to include the new categories in their report this year. However, the department won't enforce its definitions of the specific types of incidents until next year, when colleges report their 2014 numbers.
Colleges accused by Know Your IX of violating the Clery Act by not including new categories of dating violence, domestic violence and stalking in their latest crime reports. (Some provided comment about the accusation to HuffPost; those are included in italics.):
Austin College
Carlow University
Chatham University
Cornell College (Cornell College added the categories after the Oct. 1 deadline.)
Emory and Henry College
Georgetown College
Hiram College
Kalamazoo College (Kalamazoo has since added the new categories but insists it wasn't required to do so. It added the data "because we had the data and to allay any concerns our campus community may have had.")
Kenyon College (Kenyon said it "will continue to work with federal officials to make a good faith effort, as required, to include incident reports required by the Violence Against Women Reauthorization Act.")
Lawrence University
Lycoming College (Lycoming added the new categories on Oct. 14, "when it was brought to our attention of the social media posting that suggested that the College was not in compliance with amendments to the Clery Act that were included in The Campus Sexual Violence Elimination Act or SaVE Act."
Lyon College
Marlboro College (Marlboro has the information on their website, but could not yet confirm whether it had published the new categories on Oct. 1, or by the time Know Your IX cited them as failing in this aspect.)
Point Park University
Rhodes College (Rhodes said it added the new categories a few days after the initial publication of its report.)
Southwestern University
St. John's College
University of the District of Columbia
University of Illinois at Springfield
University of New Hampshire
Wabash College (Wabash said it had the statistics available in its security office, but did not add the new categories to its security report until after the Oct. 1 deadline.)
Wheaton College
Howard University was also singled out by Know Your IX, but the university says it did not violate the law, and had all the relevant categories, including domestic and dating violence and stalking. In fact, a school official says, Howard "provided specific locations for the incidents in the hard copy of the report and the web version of the report that was released Oct. 1, 2014."
Colleges with federal Clery complaints lodged against them by SurvJustice:
Whitworth University
Bennington College
Schreiner University
Western Washington University
University of St. Thomas
Kenyon College
Concordia University
Goddard College
Wayne Baptist University (includes 14 campuses)
Before You Go
20. Maryland Institute College of Art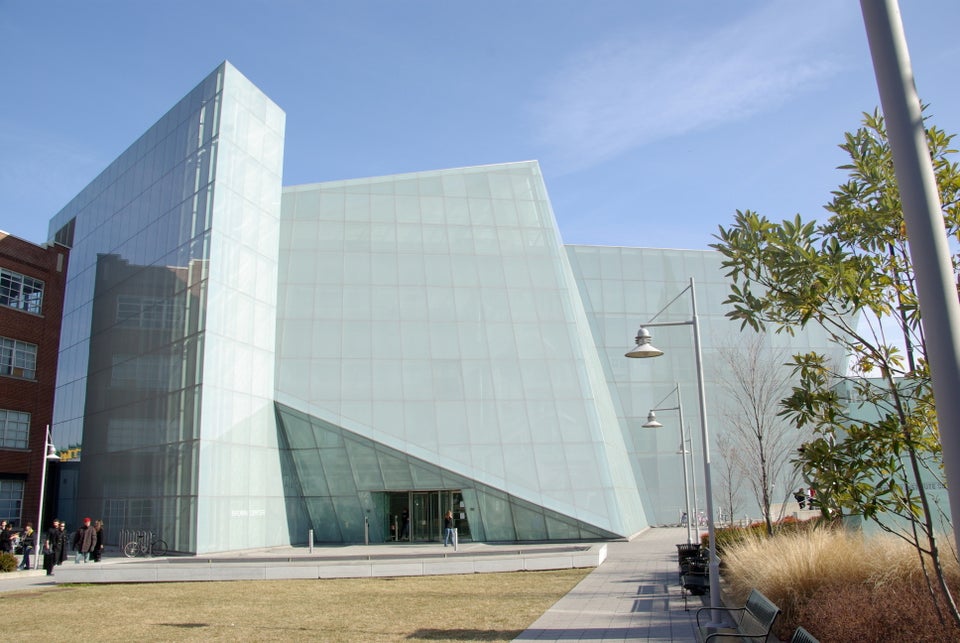 18. University of Pennsylvania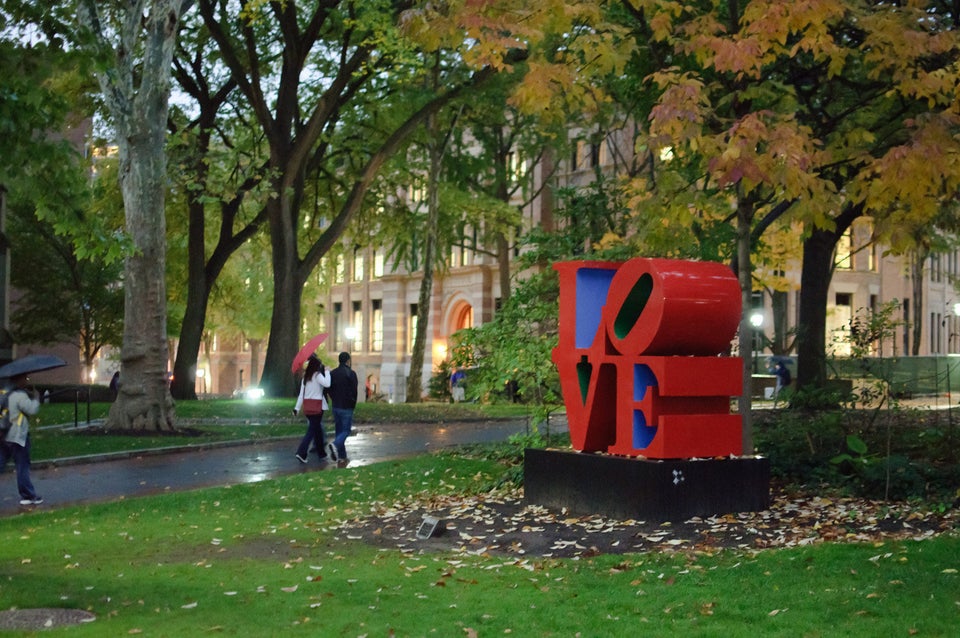 17. Columbia University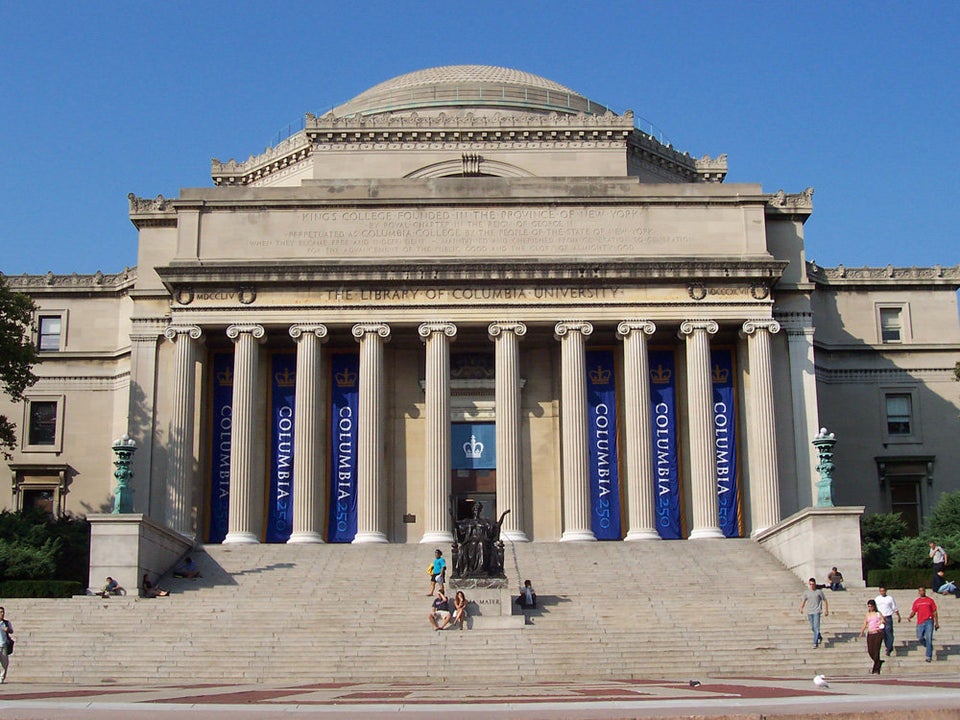 16. Georgetown University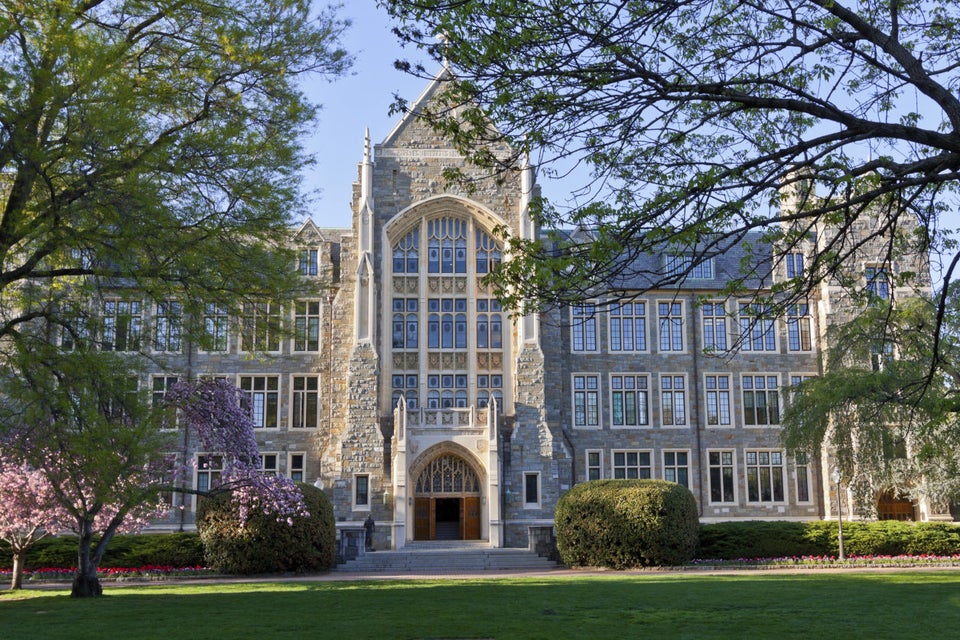 OlegAlbinsky via Getty Images
15. University of Central Florida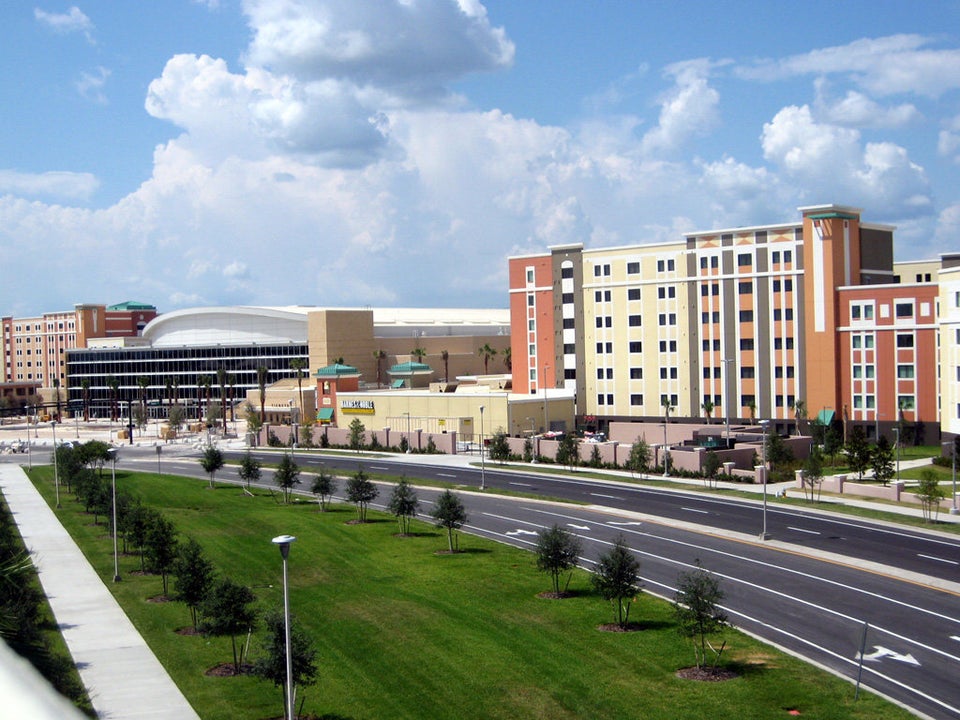 14. Washington University in St. Louis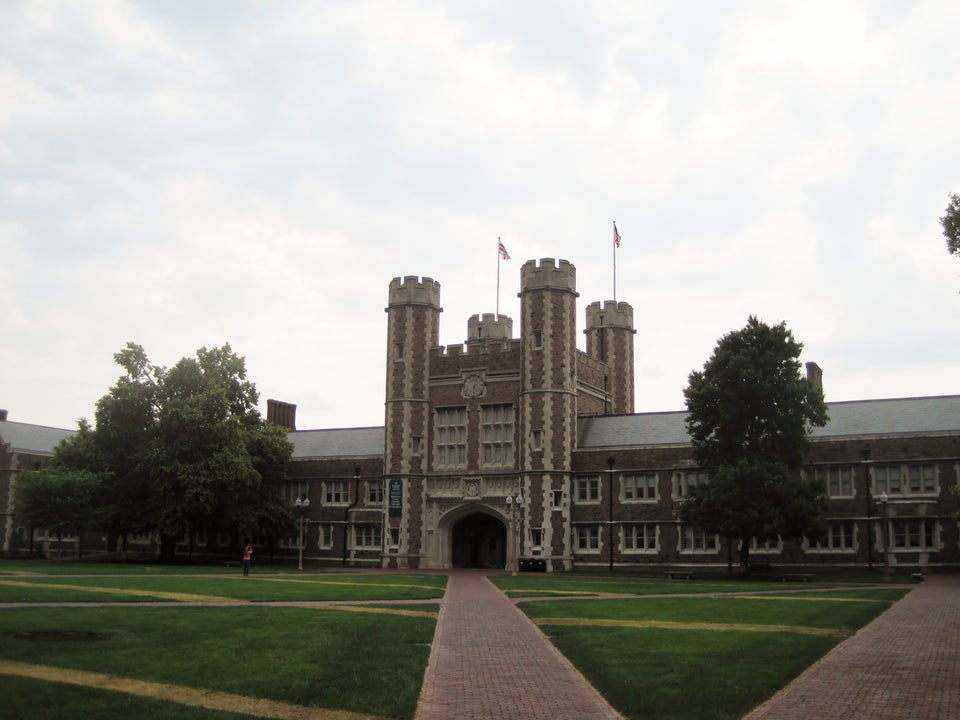 13. The College of New Jersey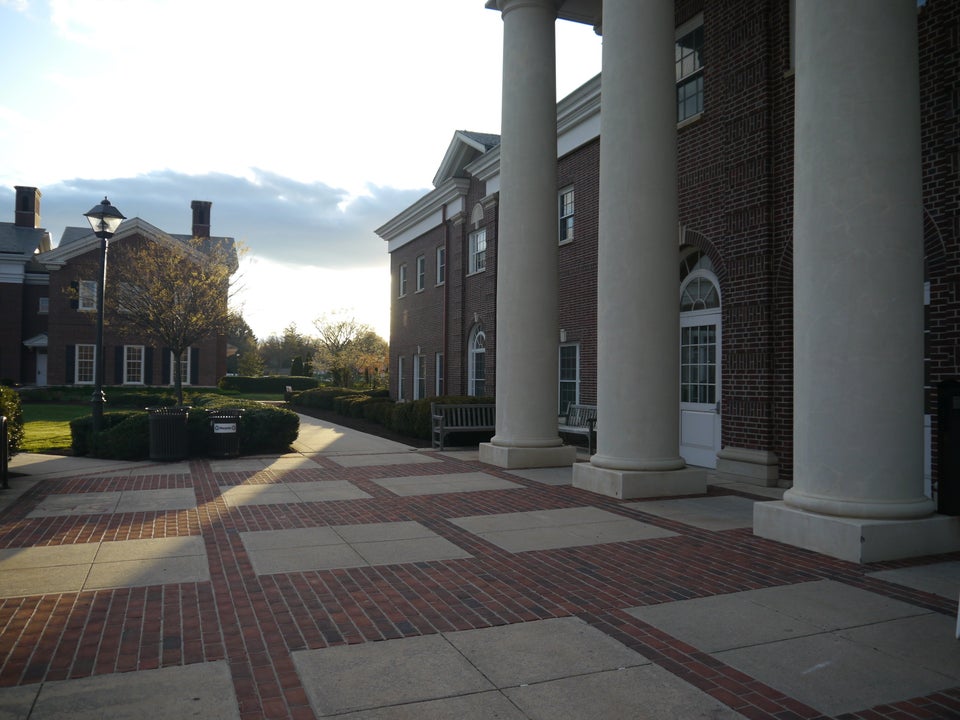 12. Suffolk University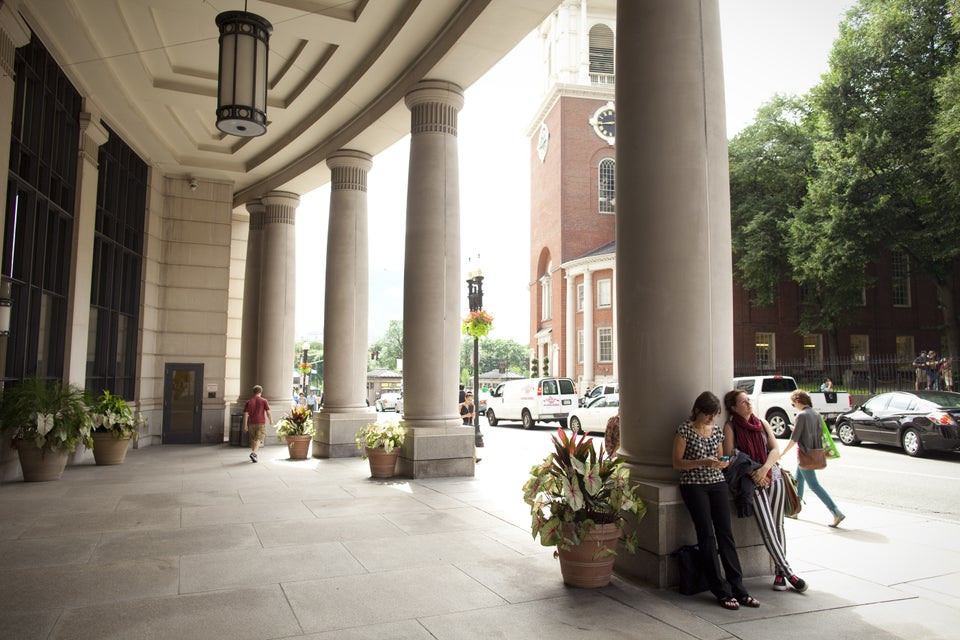 Boston Globe via Getty Images
11. Johns Hopkins University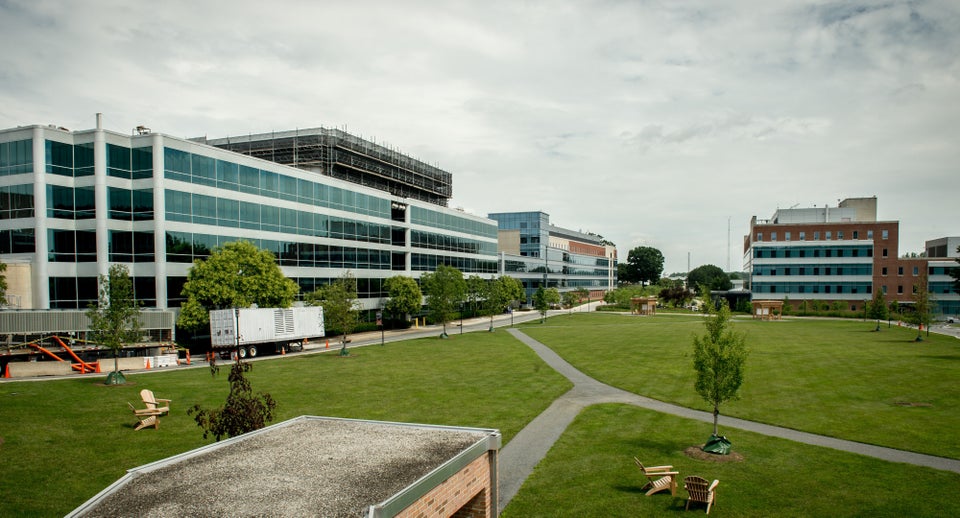 The Washington Post via Getty Images
10. Roosevelt University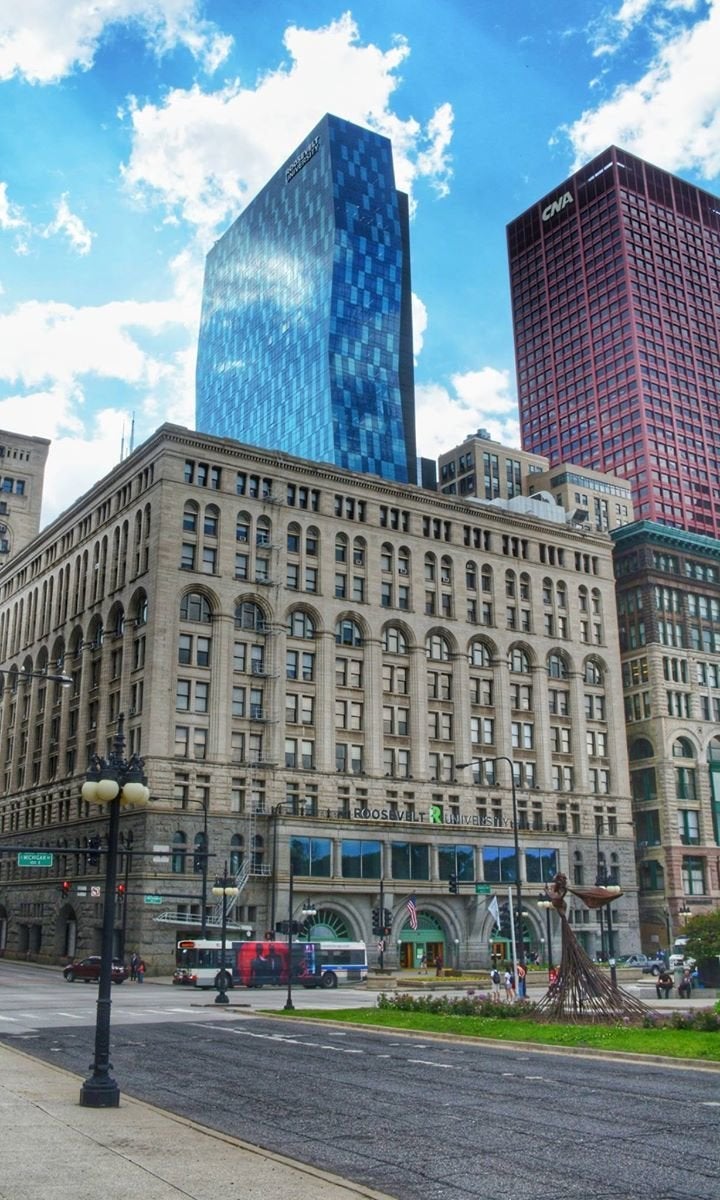 9. DePaul University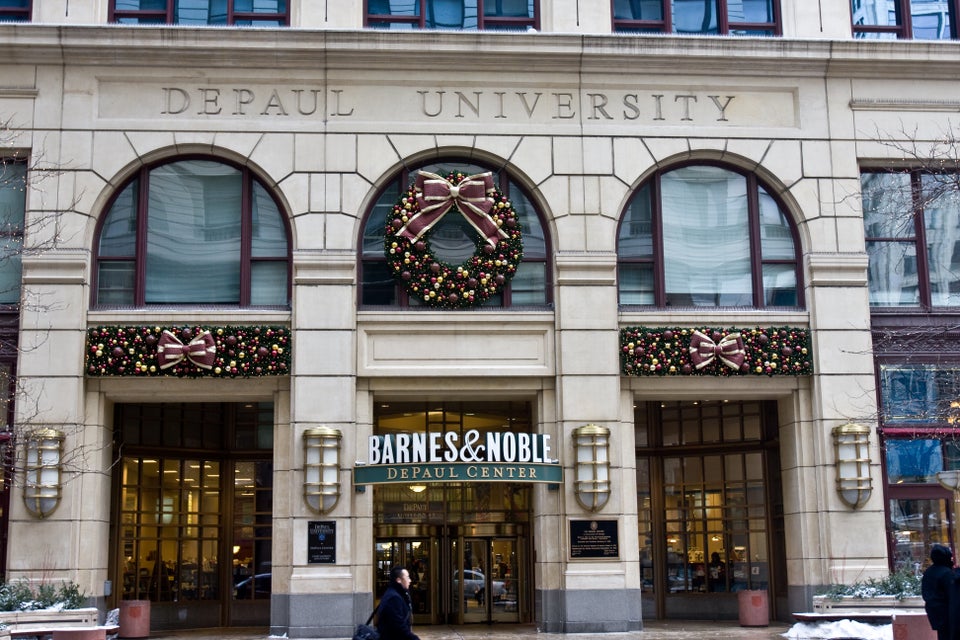 8. Stanford University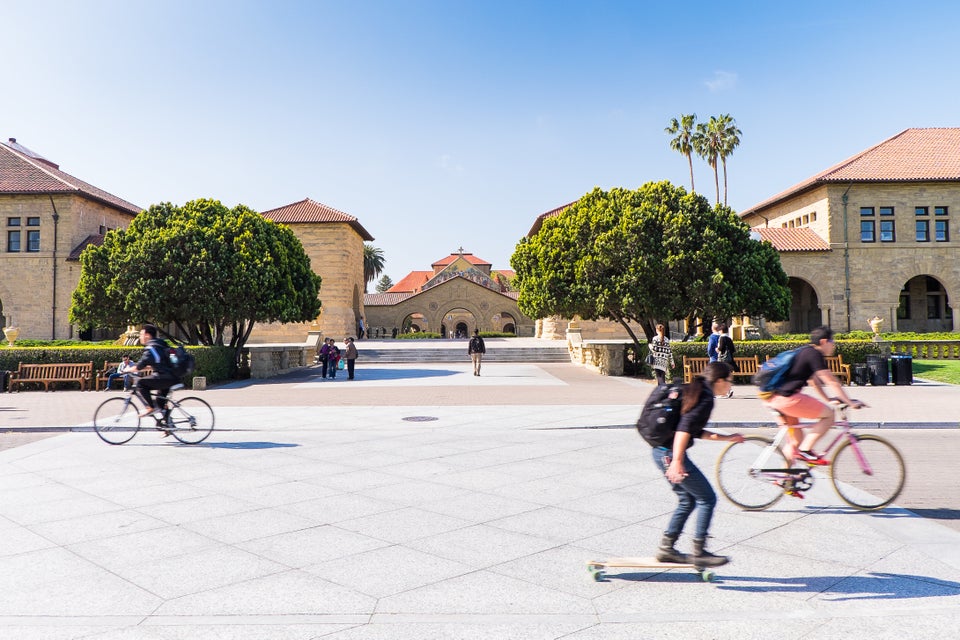 Connie J. Spinardi via Getty Images
7. University of Washington-Tacoma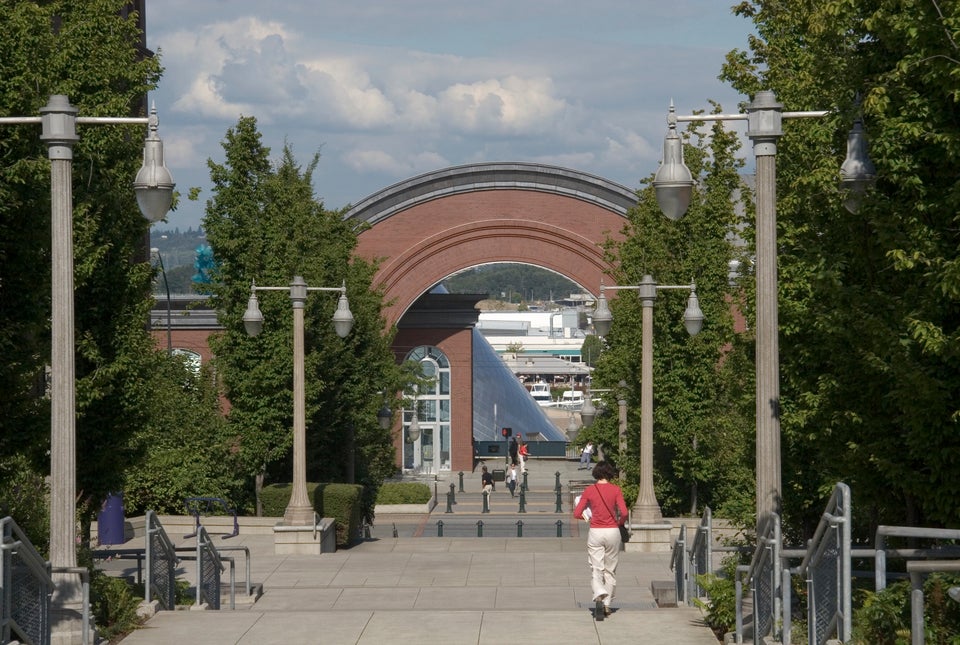 Kristy Ewing via Getty Images
6. University of Rochester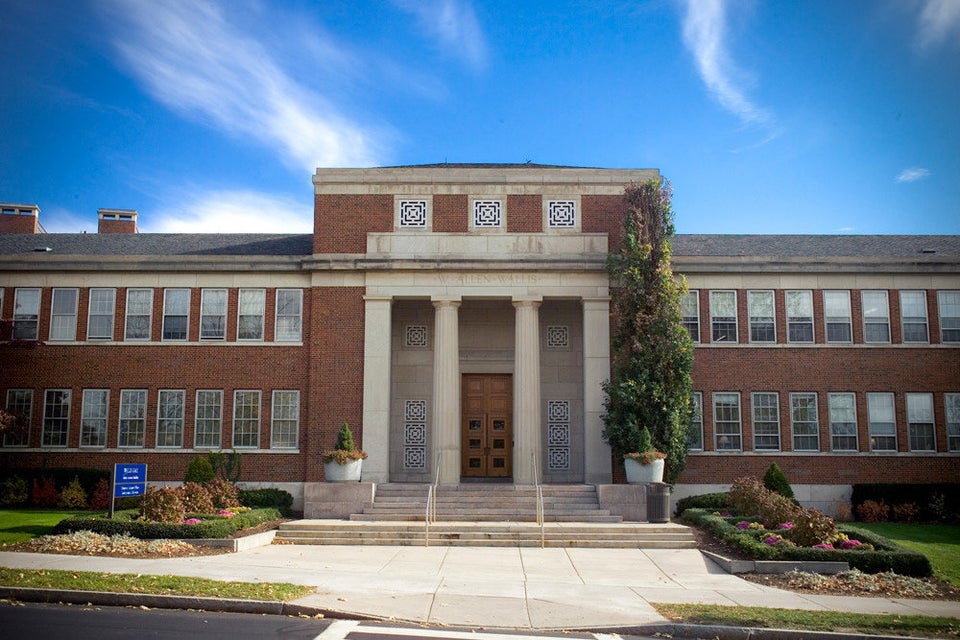 Flick: University of Rochester
5. University of California, Davis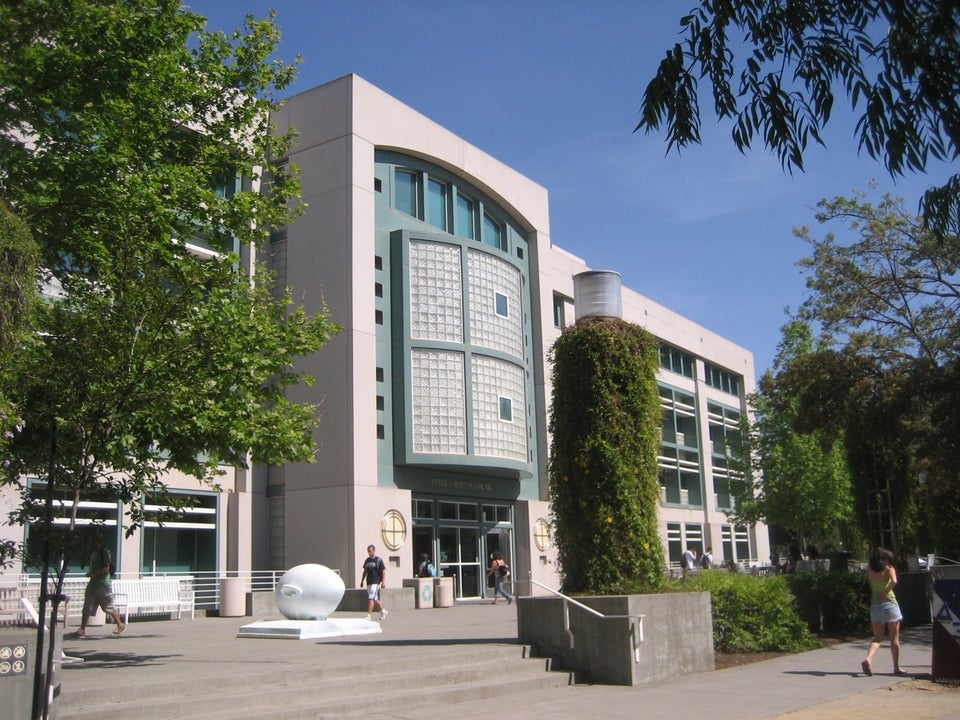 3. Hofstra University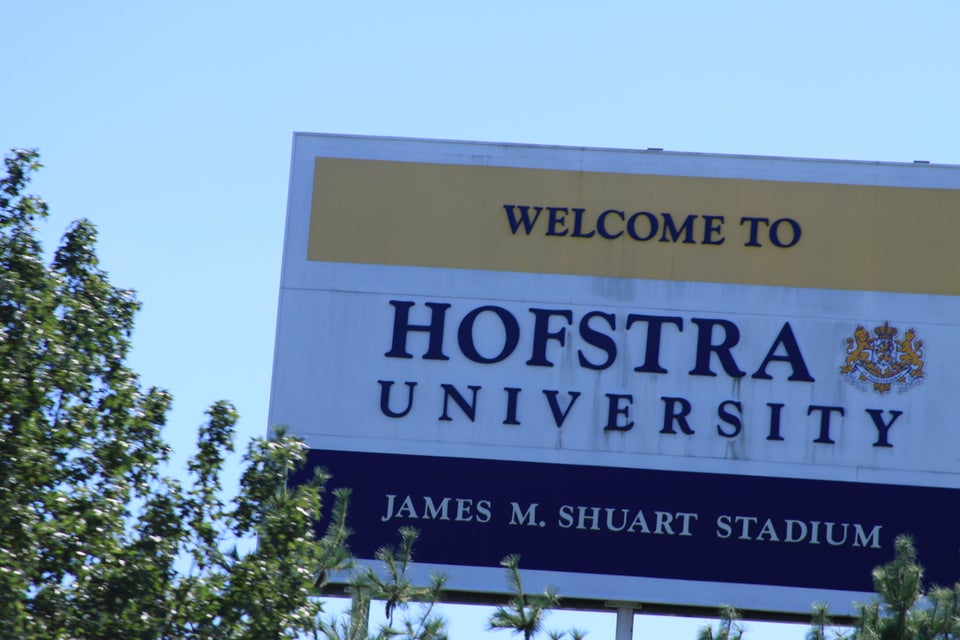 2. Rhode Island School of Design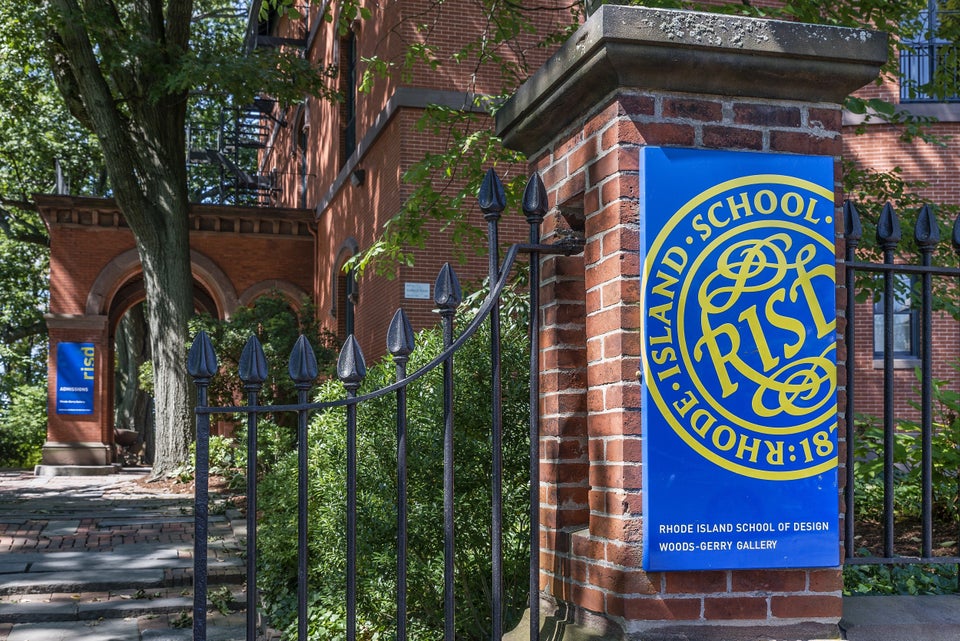 John Greim via Getty Images
Popular in the Community