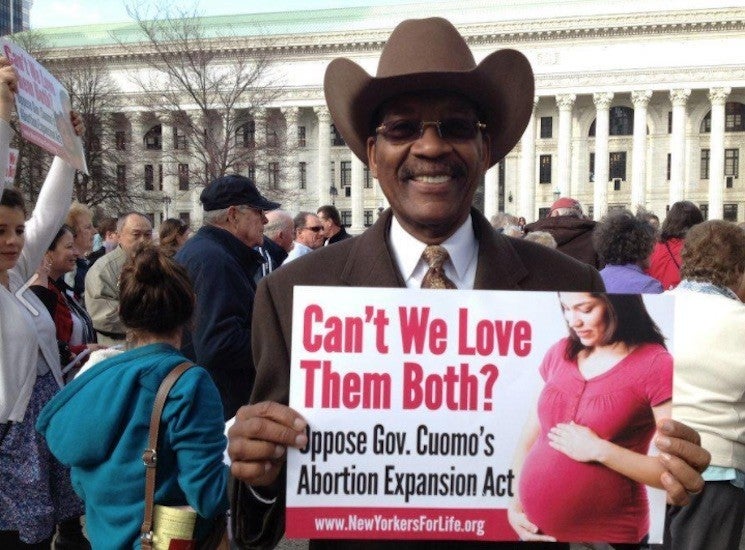 NYC Council Elections, Bronx CD #18, Part 1
It was a hot, steamy, sultry summer afternoon in 2014 and we were having difficulty finding the entrance to the building using the address given to us while the batteries on our mobile phones were limping by on emergency power. We feared we would miss the meeting—one everyone and their drag queen mother had warned us against—but we were obstinate and determined to make it succeed.
Finally, we got through to the office and learned that the entrance was around the block. Somehow, in the heat visibly rising off the sidewalks, this made sense. We were ushered inside into the refreshing respite of the 20th centuries' greatest technological miracle: air conditioning. It looked to be like any other ordinary office, with piles of papers strewn about and desks haphazardly arranged into working spaces, workers frenetically going about their business—hardly what one might imagine to be those of a state senator's offices.
At the time, I was working on building an LGBTQ community center in The Bronx, which to this day is the only borough in NYC without one. And the meeting I had scheduled, the meeting that everyone told me to avoid, was with the supposedly very anti-LGBTQ NYS Senator Rev. Ruben Diaz, Sr. Why did I want to "waste my time" by asking such an anti-LGBTQ voice for a sit-down meeting? Because I believe in giving everyone a chance, a seat at the table, an opportunity to speak and be heard. And because I believe in the power of transformation.
We were taken into Senator Diaz Sr's private office where we met with him. He told us that if we were there to convince him to accept gay marriage then it was a waste of time. We responded that that's not why we were there, that we knew we never were going to change his mind or his opinion.
We told him that we respected his religious beliefs and his position as a faith leader. We weren't there to try to change them. We told him that we had more important things to talk about, that we needed his help. And then things just changed, they became brighter. You could feel it, and you could see it. The room just lifted.
During the next 90 minutes of what was supposed to be a one-hour meeting, we had what was perhaps the most productive, and most beneficial meeting of all the meetings we'd held with any of the elected officials with whom we'd met. Diaz Sr. listened to us. We listened to him. A door was opened. We found common interests, common goals, and ways we could work together.
We did have a conversation in our meeting about some of the language, some of the rhetoric that he'd used in the past, and its effect on people. We began a dialogue with him that may have gotten him to see how certain language can have negative impacts on individuals. Diaz Sr. promised to consider the language he used in describing the LGBTQ community, and it looks like he's kept his promise because I haven't seen him using such harsh language in the public ever since our meeting. I have seen him being attacked, over and over, and called all sorts of names, for his deeply held religious views. Yet I haven't seem him respond to any of those attacks.
At the end of our meeting, he thanked us, and he told us that we were the very first organization that ever asked to meet with him about something other than trying to change his religious beliefs. I left the meeting thinking, no matter whatever else I'd heard about him, I'd just left a meeting with a man who is deeply concerned about the people he represents, and who works very hard to help those people.
Yet today, this man, the very same man who agreed to work with an organization focussed on the LGBTQ community, to serve the LGBTQ community, to help the LGBTQ community, is today being vilified as being anti-LGBTQ in the media, because he opposed gay marriage. They don't want to know the reasons behind it. They just want to condemn him because it suits their purpose today.
Diaz Sr. wasn't at the Equality March held this past June, protesting and plotting against it, as he might have been in the past. In fact, he hasn't said much of anything that's been anti-LGBTQ since our meeting in 2014 that I've been able to find. But the community is out in full force, labelling and vilifying him as someone, something he may no longer be. Perhaps if the community had gotten behind efforts to build an LGBTQ Center in The Bronx, they would have heard this story sooner. But I digress...
I am not saying that Diaz Sr. hasn't been virulently homophobic in the past. But perhaps his eyes have been opened. Perhaps there are more important things on his horizon now, other battles to be fought that take precedence. And perhaps he has found that he has more in common with people who wish to support his community, and fight together with his community as part of him in it, than without him in it. And would he want to have a community without LGBTQ in it?
Has anyone even bothered asking him what his views were of LGBTQ individuals beyond that of same-sex marriage? I think his answers might surprise some and upset others because we may find out that he is a complex and caring human being who gives great thought to issues, a man of great faith and courage living in modern times. But it's easier, and certainly more entertaining, to continue vilify him without ever checking the facts.
After all, how can we ask for acceptance and understanding when we refuse to convey those very same basic human rights on others? How does this build bridges of understanding instead of walls of inhospitality?
Whether or not one should vote for Diaz Sr is not something this article covers. There are many reasons why one should and many more reasons why one should not vote for the elder politician.
NYS Senator Rev. Ruben Diaz Sr is running for a seat in New York City's Council in District 18, in The Bronx. Out of a total of seven candidates, three others have a real shot at winning: Elvin Garcia, a political insider currently working as an aide to NYC Mayor Bill de Blasio, lifelong Bronxite Amanda Farias, a grassroots organizer who has spent her life serving her community, and Michael Beltzer, a Bronxite who's put his heart and soul into serving his community to make it a great place to raise his daughter.
Read Part 3: A Seed of Our Revolution Blossoms in The Bronx
[This article was updated on September 12, 2017 with a link to Part 4 of this series.]
REAL LIFE. REAL NEWS. REAL VOICES.
Help us tell more of the stories that matter from voices that too often remain unheard.
This post was published on the now-closed HuffPost Contributor platform. Contributors control their own work and posted freely to our site. If you need to flag this entry as abusive,
send us an email
.