Can something simple such as a piece of art or the shape of a doorway have a major impact on humanity?

Take a Zen moment to pay mindful attention to the room you are in now. Notice the function of the space, the artwork, shapes and colors and then the feeling you have. Different chambers have architectures to accommodate distinctive functions. The colors, shapes, artwork and textures facilitate our senses to take in information. For example, a theater is designed to focus our attention on a scene of action and take in the sounds to experience the emotions of the story.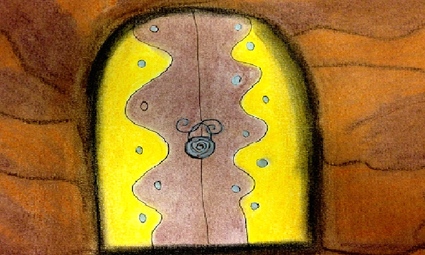 Shapes, colors, compositions and contrasts exist all around us and impact our experience of the world. Steve Jobs created Apple's success by emphasizing this principle. More industries are incorporating the dynamics of aesthetics into function towards transforming and deepening our lives positively.
"Picasso said that art is a lie, but it is a lie by which we know the truth", shares Albert Scaglione, Founder and CEO of Park West Gallery and co-founder of the Park West Foundation. "Art gives us a way to not only express creativity, but to also express truth and individuality", Scaglione continues to explain that he worked in an art gallery as a teen saving for 2 years to purchase a painting for his parents that changed their lives. Scaglione now carries a mission to transform lives through art.
Research shows that visual art reinforces human dignity and gives meaning to life . Art introduced into an elderly care home markedly improved the inhabitants quality of life.
Art is not just paintings or sculptures. We walk, live, breath and grow in structures of art. The buildings, rooms and open spaces that hold us are expressions of contrast, harmony and inspiration. "Art and engineering are interwoven", states Mike Regina, Co-Founder Big Sky Enterprises explaining, "Engineering is the art of taking two or more objects to create an end product while art is an idea that is engineered by an individual or group that is assigned to an object."
The relationship of function and fineness flow together from different angles to create the world we live in. "When we have the task to 'solve' something, inner work (of soul expression) and outer work (of manipulating physical principles) come from our same creative source," Vivianne Friedberg owner of Society of Art, Theater and Creativity outside of Stockholm, Sweden concurs.
In this day of keeping a tight budget, rooms in places like schools may have multiple purposes and need to be flexible to accommodate a theatrical experience, a sports event, a testing room and many other functions. "What is being designed today is much more sensitive to the community and the students that occupy it," Regina explains adding that visual stimulation in school design is important to both arouse and focus a child to learn.
We have two different languages, the visual and the verbal. Yaacov Agam has developed a program of visual education with children; of which is being studied by the Weitzman Institute of Science in Israel that has been found to significantly increase children's ability to learn at a very young age. Scaglione
Art can teach how to function harmoniously as unique individuals from diverse cultures. "Look at our company. We have all ages, cultures and religions peaceful under one rooftop", Friedberg exclaims. Sweden has become the home to global cultures as the country accepts more political refugees than any European country outside of Friedberg's native Germany. "Art can open minds; change behavior, thoughts and even politics", summarizing her experience seeing diversity synchronize in her creative organization.
"I've never seen anyone kill people with paintings", remarks Scaglione "Artists have been our moral conscience; ... For centuries artists have been harbingers of peace in a turbulent and often violent world." A visual story on canvas or in stone may jar our conscious with more impact than any news account. Artists express conflict in non-violent communication by touching our souls without endangering our lives. Through the vehicle of expression we can safely enter the conflict, process and evolve. "Being involved with art in any manner, whether observing, enjoying, discussing or expressing will lead people to peace and harmony", concludes Scaglione
In addition to connecting diverse thought, cultures and religions, generations link together through the inner expressions of love, truth, beauty, pain, betrayal and recovery in the manifestations of sculpture, architecture, paintings and other snapshots of life. Simply engaging in creative expression facilitates an individual to get beyond the ailments of age according to studies. Expressive creativity connects all generations to the youthful wonder and pursuit of life.
Art is all around us and as significant to comprehend as the mechanics of structure. Each building, road or functional tool has elements of aesthetic design to some degree or another. The more thought invested into inner experience as well as function that the builder, constructor or creator invests, the more fulfilling the product. For example, in building a school, placing importance on appearance while considering budget and function, may facilitate learning in ways we had never thought of. "The front elevations/entrances are a critical part of the design as you only get one chance to make a first impression so why not make it memorable", Regina describes one of his mindful principles in designing schools under Big Sky.
Popular in the Community