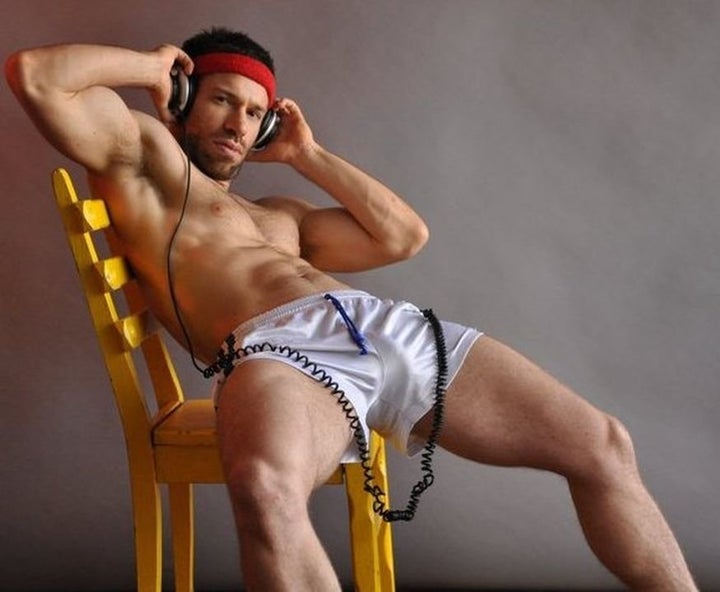 Many people are surprised to learn that I never really liked music as a child, especially given that I now earn my living as a DJ. In fact, even my mother was recently shocked to learn about my current passion for music, and in hindsight I think it's most likely because I spent most of my childhood trying to avoid my father and his attempts at forcing me to watch as he physically beat my mom. Having only a few friends, I spent much of my childhood mainly lost in my imagination, watching TV, or playing with toys or video games. I was too busy trying to escape reality to even notice music.
At age 14 I bought my first CD, Brandy. (Hey, it's a start.) I then spent my teen years exploring many different musical genres. However, it wasn't until my first visit to a gay club at 18 that I truly fell in love with dance music, and from then on, I was obsessed with the genre. My eyes were opened to something that I just couldn't get enough of, and they haven't closed since. I didn't know how I could pursue this new passion, but DJing seemed like a logical choice. This new focus made me feel stronger and less isolated -- I had found myself in music.
Without any prospects, training, or contacts, I moved from Boston to San Francisco, but my DJ dream failed to advance at first. It was in California that I was approached about doing gay porn. My first thought was, "What a joke! I'm a super inward nerd!" I never saw myself as someone that gay men would want to fantasize about. However, I remembered my DJ dream and figured that if I became a porn star, it would establish a fanbase for my music. I would appear to be a more attractive, desirable man whom people may want to pay to see and hear. It didn't take long before I was signed as an exclusive model with Falcon Studios. I worked up a reputation, receiving multiple industry award nominations and a subsequent exclusive contract for Raging Stallion Studios.
I used my newfound "fame" to pursue bar gigs. It became clear to me that I needed to be more serious if I was ever to be a skilled, worthwhile DJ, and the side effects of trying to establish myself as a legitimate DJ after performing in adult films didn't help. After a year of scratching and clawing for any work I could get, I finally landed my first big gig at Gus Presents Epic, and it couldn't have gone any better. Although I was only assigned the side room of the venue, I unexpectedly managed to hold the majority of the crowd. Watching people dancing to my beats for the first time was a rush without parallel. Suddenly, I was living my dream, and I left the event feeling reassured and determined to succeed in the field.
That victory helped motivate me to spend every waking moment honing my skills. After a new club called BeatBox opened in San Francisco, I met with the owners in hopes of landing a DJ gig. Instead, they shocked me by offering me a massive opportunity: the chance to create and promote my own night.
Thus began Chaos, which has been nothing short of a remarkable experience. The event's success has allowed me to secure gigs throughout the U.S. and beyond. In the wake of that success, however, many began to make personal attacks for my work in porn, which is something I hadn't predicted when I set out to make a name for myself. These attacks confuse and anger me; it's not as though I have sex while DJing, and my professions are independent of each other. People assumed I was getting gigs solely because of my porn notoriety, disregarding my talent, skills, passion, and hard work. I realize that I entered the DJ industry by using my porn name to create an immediate audience, but it is my determination, focus, hard work, and true love of music that have maintained that following.
I'm determined to prove that just because one has done gay adult films doesn't mean that he has no other talents or is lacking in creative skills. My fans' positive feedback and constant encouragement keep me inspired, for which I can't thank them enough. I may have had porn to jumpstart my DJ career, but I will show the world that I have the passion, talent, and skills to remain here. I'm now gearing up to headline Climaxx, which I am also producing. It will be a fitting end to San Francisco's hottest weekend, Folsom. Life may push hard, but I will push harder.
Calling all HuffPost superfans!
Sign up for membership to become a founding member and help shape HuffPost's next chapter