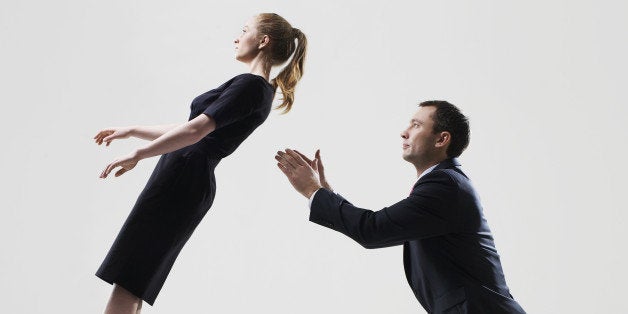 America historically has always been extremely good at "fixing" itself.
I remember as a teenager watching televised news reports of race riots in Washington, D.C., Vietnam protests, and seeing smoke billow behind the Capitol dome from those street activities in the '60s. It was unsettling, but it triggered creative solutions that served the common good in race relations and other sensitive political issues.
But I am unsettled again.
Do we still have the stuff we need to make progress in critical political and social disagreements?
A recent poll that measures Americans' "social trust" -- the lifeblood of community well-being -- showed our trust in each other has plummeted. The General Social Survey conducted in late November showed that we believe that only one-third of our fellow citizens can be trusted. One-third! The percentage of Americans who think their political leaders can be trusted is far lower.
This has tremendous implications for our future as a great nation including how we will arbitrate disagreements, address conflict, and turn diverse viewpoints into progress.
Experts offer reasons for this growth in distrust that range from the estrangement that technology creates to economic inequality to a decline in religion and/or moral values.
While I am very concerned as to what brought us to this point of distrust, I am more concerned about how we change that shameful statistic. Social trust has always been American's currency for growth and success.
Recently, I read of plans to expand the Vanderbilt Children's Hospital in Nashville and my thoughts went to Nelson Andrews. Four decades ago, Nelson played an essential role in founding the hospital that now ranks among the best children's hospitals in the nation. He was a community leader with the ability to build trust and consensus among people of different backgrounds and interests.
Nelson became a dear and valued friend and mentor. A great proponent for education, he served as chairman of the Tennessee Board of Education and in various capacities at Montgomery Bell Academy, Vanderbilt University, Belmont University and Lipscomb University. He and his wife founded Lipscomb's Nelson and Sue Andrews Institute for Civic Leadership as a place where government, business and not-for-profit professionals -- people who are part of the fabric of their communities -- meet to share their best ideas and put their heads and hearts together for the common good.
In the shadow of the social trust he demonstrated, great things happened for this city in the arts, transportation, government, leadership development, education and more. In fact, I believe that much of the reason that this city is now named consistently on lists of America's outstanding cities is a result of his ability to get people to trust in each other for the common good.
I urge all of us to emulate that social trust and to look deeply at our own thoughts and motivations, realizing that only by trusting collaboration and innovative leadership will we ever be able to continue building one of the greatest nations ever in history.
REAL LIFE. REAL NEWS. REAL VOICES.
Help us tell more of the stories that matter from voices that too often remain unheard.