Can an established nonprofit still be innovative? It's a question that any "blue chip" company has to be ready to respond "yes" to in order to ensure continued growth. So if being innovative is viewed as being critical to a for-profit company's success, why wouldn't such a standard also apply to nonprofits?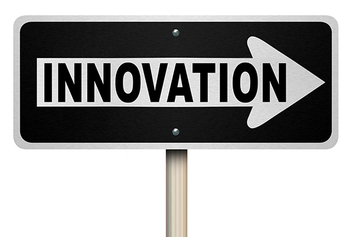 Today's philanthropic environment encourages nonprofits to be more innovative than ever before, especially as there is increased focus on measuring impact. This push to stimulate the development of creative solutions to addressing the needs of the community helps to challenge nonprofit organizations to constantly reconsider their program models. In this way, nonprofits move beyond their comfort zone to embrace new and innovative strategies for realizing the impact of their mission. Being "innovative" does not mean deserting an organization's history, but rather leveraging what's been done to achieve new and greater impact. Like "blue chip" companies, established nonprofit organizations often have the staff and resources to take risks and pilot new programs or approaches for achieving impact.

How can a nonprofit take the leap toward being innovative? Here are some initial steps that even the risk averse may feel comfortable taking:

1. Establish a culture of innovation: Leadership needs to let staff, clients, and external constituents know that they value the agency being innovative. It's this creation of a culture of innovation that will empower individuals to think critically and creatively about the agency and its programs.

2. Define the need: Development staff should work with program staff, the organization's leadership, clients, and external constituents to identify pressing needs and service gaps within the agency's scope. During this phase, nonprofits should be willing to question the effectiveness of their existing program models while also considering potential complementary areas of impact.

3. Brainstorm: Once the needs have been identified and leadership is on board, the development staff should work collaboratively with program staff to host a series of brainstorming sessions to ascertain potential solutions to the identified issue(s). Often an organization is already home to innovative thinkers who just need to be given the freedom to exercise their entrepreneurial spirit.

4. Draft the concept: Drawing on institutional knowledge, research, contemporary literature, and other sources, the "innovation team" should put together a concept paper that captures the proposed innovation's activities, goals, and objectives. It's this initial document that development staff can then share with external stakeholders who may be interested in supporting the project.

5. Pilot the innovation: Once the nonprofit has developed a proposed model, and if resources allow, it should test that model. In many cases, this test will help to provide potential funders with the early impact data they need to ascertain whether the project is a viable investment.

To some, questioning what's been done may be difficult and adding new innovative projects to an organization's programming could be viewed as unnecessary; however, this culture of innovation is necessary to constantly pushing an organization forward. Once the culture has been established, staff will be able to move through the process from developing innovative approaches to achieving impact knowing that they are supported by their organization's leadership.

Just as new innovations are viewed as being critical to a for-profit's bottom line, so too should it be a valued aspect of a nonprofit's business plan. For-profit companies recognize the need to remain relevant by updating their products and services while also developing new ones, in much the same way nonprofits need to be laboratories for piloting new and creative approaches to living out their missions and serving their communities.
Calling all HuffPost superfans!
Sign up for membership to become a founding member and help shape HuffPost's next chapter