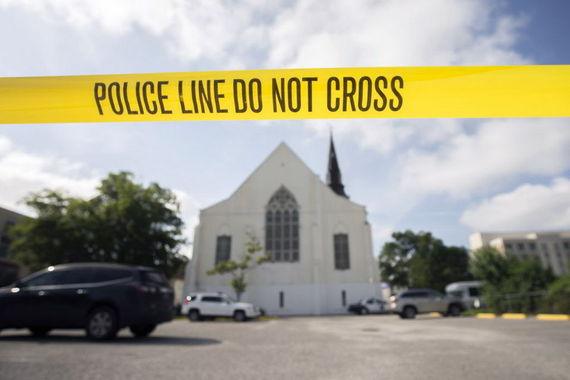 There is a theology of geography. There is a connection between space and fate. There is something unspoken that connects destiny with places, places with people. Towns and cities do not surface with notoriety. Situations or quite often the deeds of people precipitate such famous or infamous states.
The city of Selma, Alabama was founded in 1820 as a core trade center. Its location on the Alabama River would make way for prime exchange of goods. Yet, some two hundred years later, the commercial flame in Selma is just a flicker. This was evident as tens of thousands returned to the city commemorating the 50th Anniversary of the March on Selma. Reports are Selma still looks the same five decades later.
The images of hoses and horses colliding with human flesh catapulted this small town onto the big stage. Who could have imagined that a city with a miniscule population would change the lens through which millions viewed racial equality and the right to vote. Now Selma is synonymous not with trade or business, but it is the place that gave birth to Bloody Sunday.
St. Louis, Missouri is the "Gateway to the South." Its herculean arch welcomes visitors to bend towards a city filled with barbeque and blues. This is home of the Rams, Cardinals and one of the largest Christian gatherings, the Church of God in Christ Holy Convocation. Sorry Memphis.
Yet, ten miles northwest of St. Louis is Ferguson. Before August 9, 2014, there was little talk on social media or the news cycle about this city. Today #blacklivesmatter and #Ferguson are ubiquitous because of the shooting of Michael Brown, an unarmed African American teenager. A white police officer killed Brown after a verbal and physical altercation. The four hours his lifeless lay in the street paint a timeless picture of this tragedy. Visuals of blood spewing from Brown's body now color Ferguson.
I visited Charleston, SC a few years ago. My journey included a visit to the Avery Institute, one of the earliest citadels of Negro education. Walking through Downtown Charleston provided an intimate encounter with slave auction blocks. Gullah culture and cuisine are remnants of its African history.
However, I could not have surmised that years after my visit, Charleston would add something even more sinister to its historical cadre--the cold-bloodied murder of nine people at prayer. The victims had extended hospitality and grace to their deadly perpetrator. Survivors told stories of clinging to life in the midst of profuse blood.
Charleston, Ferguson, Selma are 21st century social media hashtags. People cannot talk about #racialinjustice, #gunviolence, #policebrutality, #civilrights without mentioning one or all of them. Ironically, on many levels they were places below the radar. There was nothing that led society to believe that any watershed moment would emanate from the loins of these cities. Yet, public humiliation makes private recovery difficult. Who dared to say, "Can anything good come out of Charleston, Ferguson Selma?"
Yes, something good did come. The blood shed at Selma propelled the 1965 Voting Rights Act. The bloodied-body of Michael Brown forced the nation to turn its attention to the troubled relationship between law enforcement and African Americans. Charleston's Martyred-9 conscripted Americans to disrobe racism and highlight gun control, again. There is something about the shedding of blood that leads to social transformation. The Confederate flag no longer flies over the Capitol of South Carolina. However, blood on the walls of Emmanuel A.M.E. Church is not enough to remove invisible racist attitudes.
In the bible, the Gospel of John records Philip asking, "Can anything good come out of Nazareth (1:46)?" The disciple is inquiring about the pedigree of Jesus. Jesus, the one whom Christians proclaim as "Lord," "Savior," "Redeemer," hailed from a lowly town. Nazareth was an insignificant farming town totaling no more than ten acres. Nonetheless, like the marchers in Selma, Michael Brown in Ferguson, those martyred in Charleston, this Messiah too gave his blood for the sins of the world.
Can anything good come out of Nazareth? Charleston? Selma? Ferguson? If history remains true to itself, time will tell. I doubt anyone augured that the first African American President of the United States would be born in...Hawaii.
Related
Popular in the Community