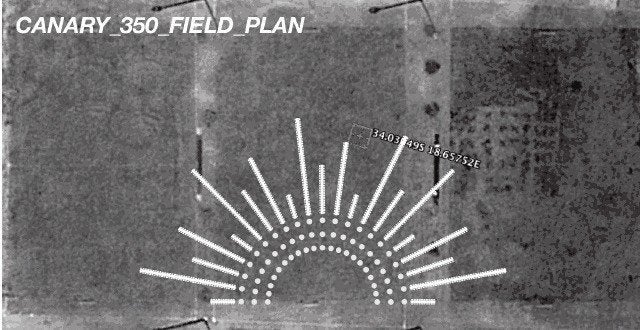 On Christmas Eve, 1968, astronaut William Anders raised his camera to the window of the Apollo 8 spacecraft and took one of the most iconic pictures of all time. "Earth Rise," as the photograph became known, was the first image that showed humans the fragile planet that we live on. The late adventure photographer Galen Rowell called it "the most influential environmental photograph ever taken."
Two years later, on April 22, 1970, over 20 million Americans joined the first Earth Day. Many of the posters and flags carried that day featured the "Earth Rise" image or variations on the theme. In the next few years, President Nixon (not exactly a tree-hugger) signed the Clean Air Act, the Endangered Species Act, the Occupational Safety and Health Act, and more.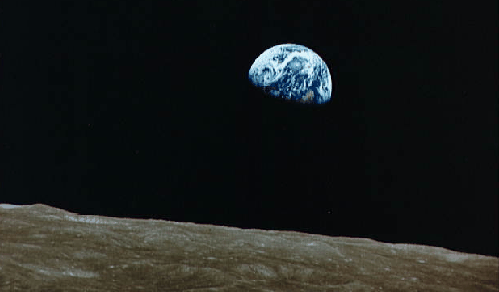 Today, we're in desperate need of that same powerful mix of art, activism, and political change. Scientists have produced all the charts, facts and figures we need to recognize the threat of climate change and understand its urgency. Economists have shown how to transition our countries towards low-carbon economies. Nonprofit organizations have rallied, lobbied, and pleaded for progress.
And yet by all measures, we're still not making the progress we need. While it's growing day by day, the movement that's going to save the future has a lot of work left to do. That's why it's time to bring in the artists.
This November 20-27, the week before the United Nations will meet in Cancun to continue negotiations on a global climate treaty, 350.org is organizing the first ever planetary art show: 350 EARTH. In 20 locations across the planet, artists are partnering with citizens to create massive art installations around the theme of climate change and the need to reduce the level of CO2 in our atmosphere below 350 parts per million, the safe upper limit according to the latest science (we're not at 390 ppm and rising). Each image will be photographed by the satellite company DigitalGlobe who has generously donated hundreds of thousands of dollars of their satellite time to document the story. Since we can't get photos from a space ship, a satellite company is the next best thing.
350.org founder Bill McKibben explains,
This EARTH project is designed to spread a warning, around the globe. It's designed to spread a message of hope, too--if we rise to our potential as humans, we'll be able to cope with the most dangerous problem we've ever faced, and begin to work our way towards a clean, renewable future. All we know for sure is that it's going to be big--thanks to our friends at the satellite company DigitalGlobe, big enough to be seen from outer space.

In fact, it's kind of fun to imagine some other intelligence peering down through their telescopes at our blue-white orb, trying to make sense of these giant images suddenly spreading across snowfield and desert and lagoon. What they'd seeing is the planet's immune system coming alive--conscious, alert human beings doing their best to help safeguard the future. Art can't do this job by itself--we need science and engineering and economics and all the functions of the right brain fully engaged. But humans have deep spirit too, and we're counting on that to help.
With just over a week to go until the planetary art show begins, the projects are coming together in spectacular ways.
In South Africa, artists with the Canary Project have designed an image of a giant sun that will be formed in Cape Town. The center of the sun will be created out of 70 parabolic solar cookers and the rays will be made of long banquet tables where community members will feast on food cooked by the sun.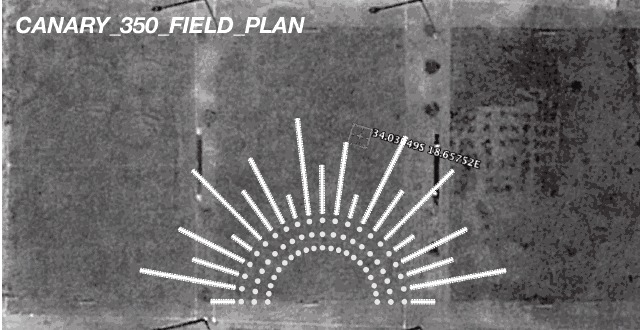 The image is being formed in partnership with the Khayelitsha community, where many residents do not have access to electricity and those who do generally can't afford more than the government's Basic Allowance of 50kW per month, which seldom lasts more than a couple of weeks. The rest of the month, and those households without electricity, people end up cooking with parffin, scraps of wood or other flammable and carbon-intensive materials. The NGO, South South North, estimates that in neighborhoods like Khayelitsha 25% of a families income is spent on energy service, not to mention the health costs of indoor air pollution. These cookers are an immediate and critical solution to the energy crisis in this community that also helps to relieve the financial struggles of local families.
In China, internationally acclaimed artist Liu Bolin has created a design of the first written Chinese character for water. Known as the "oracle" character, the art piece will symbolize that Chinese civilization, which began with the written word, is inextricably tied to water for its survival. China, like other countries in Asia, will be facing a serious fresh water crisis if climate change accelerates the melting of the Himalayan glaciers. In Beijing, Chinese students will attempt to recreate the character on a massive scale using their bodies and red fabric.
Liu is best known for photographs of himself camouflaged into his surroundings. For each photograph, Liu will paint himself to match the background he is standing against, be it the walls of the Forbidden City or a construction site in the ever changing landscape of Beijing. Each installation can take up to 10 hours of painstaking work. Liu has said that part of the motivation for his work was his own feeling of not fitting in to modern Chinese society as an individual and an artist. Who better than the so-called "invisible man" to make climate change visible to the general public?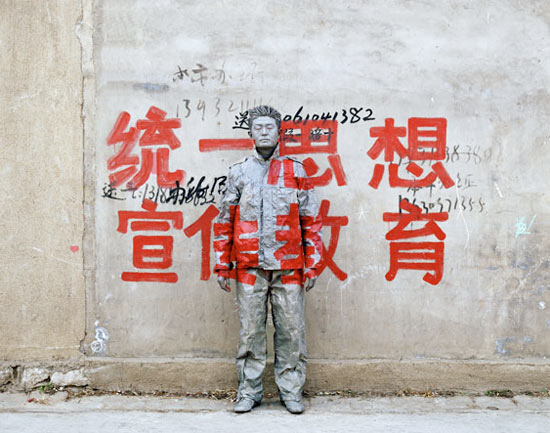 Another artist known for making the invisible visible is Jorge Rodriguez-Gerada, a Cuban born artist raised in the United States and currently residing in Spain. Rodriguez-Gerada is best known for his gigantic ephemeral portraits of anonymous people that he creates on the rooftops, walls, or landscape of cities around the world. In an artist statement on his website, he explains:
My idea is to show that we should all be seen with dignity. I believe that our identity should come from within not from the brands that we wear. We should question who chooses our cultural icons and role models, our values and aesthetics. We are living in a time were corporate manipulation has become very refined and effective. `Terrorist´ manipulation has at its base the premise of the individual being considered dispensable in order to change the thinking of the larger group. By giving importance to each life I want to give importance to empathy.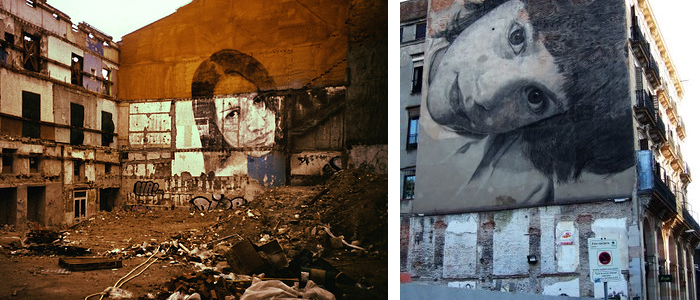 For 350 EARTH, Rodriguez-Gerada designed the image of a girl form the coastal community of Delta d'Ebro which is threatened by climate change, especially sea-level rise and the resulting coastal erosion and salinization of fresh water supplies. Working with community members, Rodriguez-Gerada will transform a dry riverbed into a large maze of gates and banners that when seen from above will resemble a young girl's face.
There are 17 more incredible events being planned for the 350 EARTH exhibition. In the Dominican Republic, artist and activist Vanessa Dalmau is creating a giant image of a young girl standing on the roof of her sinking house. In Los Angeles, artist Spectral Q is leading thousands of people to form a giant "Solar Eagle" taking flight to show clean energy as key to America's future. And more. Over the coming days, we'll be profiling the art pieces site-by-site on the new 350 EARTH website.
We know that, in the end, art alone won't stop the climate crisis. But it can play an essential role in inspiring the public, firing up a movement, and unleashing the creativity needed to take on a multi-faceted, trans-national, political and moral challenge like climate change. We've never faced something quite as big as climate change. Art's ability to help us see the crisis for all that it is -- and imagine the solutions we need to solve it -- will be crucial to our success.
Looking back on the "Earth Rise" image, Apollo 8 Commander Frank Borman said that it was "the most beautiful, heart-catching sight of my life, one that sent a torrent of nostalgia, of sheer homesickness, surging through me. It was the only thing in space that had any color to it. Everything else was simply black or white. But not the Earth."
We've mostly let climate change be debated in the black-and-white world of text and policy. We've done a lot of work appealing to people's brains. Art can help us speak to their hearts.
Calling all HuffPost superfans!
Sign up for membership to become a founding member and help shape HuffPost's next chapter