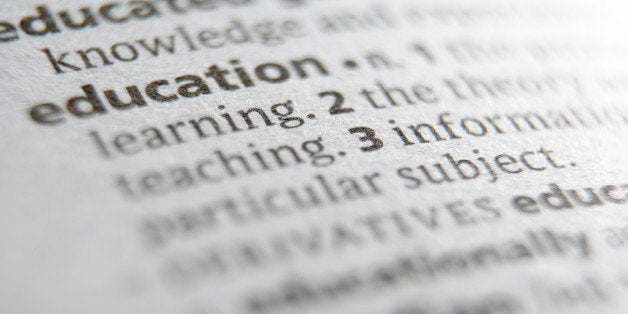 Co-authored by Moses Pava
"The world needs leadership now more than ever. I recognize we are not a perfect company, but we have a responsibility to use our scale for good," says Howard Schultz, the CEO of Starbucks. Unlike many of his corporate peers, Schultz not only publicly pledges allegiance to the concept of a corporate conscience, he has created an altogether new kind of business enterprise. He labels it as a "performance-driven company through the lens of humanity."
Starbucks recently announced its pledge to offer full tuition to its employees for all four years of college giving them access to 49 online degree programs, with no commitment to stay with Starbucks post-graduation.
For those who follow Starbucks, these kinds of bold initiatives are no longer surprising. Over the past several years, Starbucks has voluntarily shared its profits with its part and full-time employees by giving them $ 250 million in healthcare benefits, $23 million in pre-tax stock gains and matching $ 50 million in pension contributions.
61 year-old, Brooklyn born Howard Schultz is worth roughly two and half billion dollars, and was never taught that business has a responsibility to be a good corporate citizen, nor were any of his contemporaries. Schultz, and a small but increasing number of like-minded, entrepreneurial corporate CEOs, are improvising as they lead, based on their ethical sensitivities, sense of social responsibility, and business intuition, honed by years of valuable business experience.
Building on the foundational principle that business purposes must go beyond profit maximization, a small number of business schools are now just beginning to catch up with best practices in industry. This movement, still in its infancy, will hopefully provide the current generation of students with the tools, procedures and measurable outcomes necessary to institutionalize corporate social responsibility.
As these students rise in their professions, corporate citizenship, rather than being viewed as mere rhetoric, will be built into the very DNA of our best business practices, and, perhaps, we will look back and wonder "how could we have ever thought otherwise!"
At the Sy Syms School of Business, students are required to take courses like Business as a Human Enterprise, the Legal and Ethical Environment of Business, and Business and Jewish Law (we are the only business school in America under Jewish auspices). These are stand-alone courses and are intended to provide a good starting point and foundation, but we also require faculty in disciplines like accounting, finance, and marketing to integrate ethics into everything we teach. This may be much harder to pull off, but it's worth the extra effort because, if successful, the payoff can be huge. Until finance and accounting professors recognize the broader purposes of business, little social progress will be made.
This past year, Miguel Padro, of the Aspen Institute wrote a White Paper on the future of business education. He concluded his paper by noting that "Business education is uniquely positioned to develop business leaders and investors who exercise sound judgment, resist the allure of the short term, and thus help realize the full potential of the corporate form."
The Aspen Institute is expecting big things from business schools and it is still very much an open question as to whether or not we will be able to stand up and deliver. From a social perspective, much is at stake here. The world needs forward-thinking business innovators like Howard Schultz, but it's up to business schools to make socially-conscious business practices part of their core curriculum. Starbucks doesn't have to have a social conscience, but Howard Schultz has figured out that his business will do better in the long run if he helps improve societal conditions. It's time for the rest of us to catch up.
Moses Pava is the Dean of the Sy Syms School of Business, the Alvin Einbender Professor of Business Ethics, and Professor of Accounting. Dr. Pava is the author of several books, including: Corporate Social Responsibility and Financial Performance: The Paradox of Social Cost, Jewish Ethics In A Post-Madoff World, Business Ethics: A Jewish Perspective, Leading With Meaning, The Jewish Ethics Workbook, The Search for Meaning In Organizations, and Jewish Ethics As Dialogue.
REAL LIFE. REAL NEWS. REAL VOICES.
Help us tell more of the stories that matter from voices that too often remain unheard.