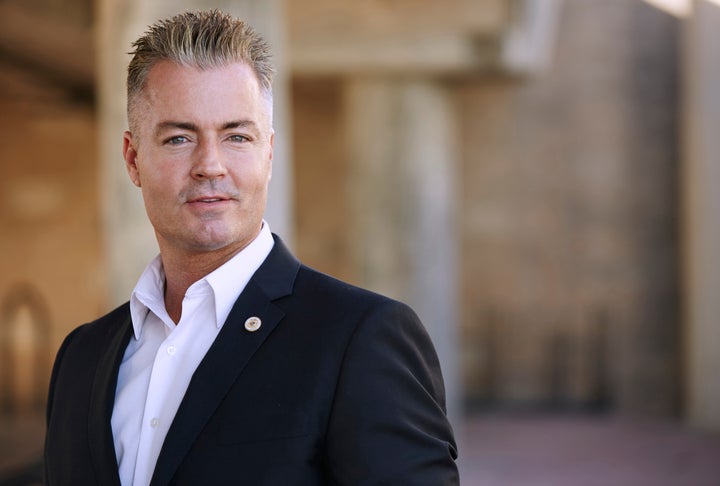 Back in 2013, as a newspaper columnist for the Los Angeles Times here in Huntington Beach California, I took up a cause. For years up until then I had focused on little-known human interest stories and lots of local history. However, when I learned that the South Coast Air Quality Management District (AQMD) was making a move to ban fire rings all across Southern California, I became a man on a mission. Over the course of more than a dozen columns, I documented and fought against what I (and many others) considered to be draconian tactics that would've eliminated one of the most wonderful aspects of California beach culture: beach bonfires.
The battle of the bonfires
The AQMD governing board, nothing more than a bunch of political appointees with lots of power and apparently way too much time, was apparently trying to appease a couple of wealthy property owners that were put off by the sweet scent of the nearby evening beach bonfires. Now, that may not seem like a big deal or cause to fight for. But understand, here in Huntington Beach, we have more than 600 of these fire rings. They are not just an evocative and lovely part of the beach experience and heritage; they are also a significant part of our local economy. People pay to park on the beach at night to enjoy these fires. They buy tons of marshmallows and graham crackers and chocolate bars and hot dogs to enjoy near these fires. It amounts to millions of dollars each summer for our local economy. But, perhaps most importantly, the beach bonfire experience is something that brings people together. It's a low-cost way for families of any and all financial means to enjoy something truly special. So I took up the fight and began what became an epic battle.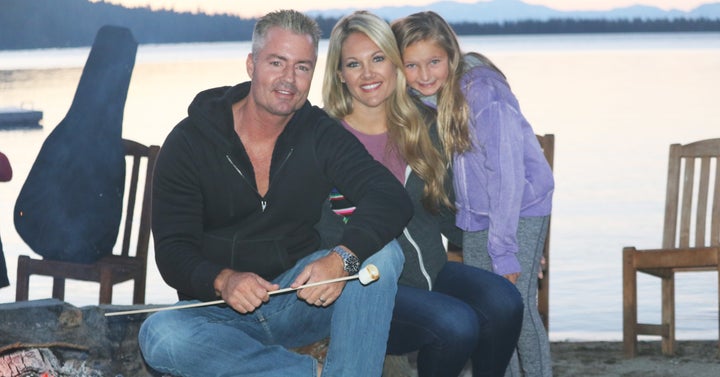 That said, a man with a newspaper column can only do so much and so the day I was contacted by Assemblyman Travis Allen (whose district includes all or portions of Seal Beach, Huntington Beach, Fountain Valley and Garden Grove), I felt both relief and exhilaration. "I've watched what you are doing and I want to help," he told me enthusiastically. "This is wrong. As a Californian, I want to help you fight this. We are doing this, dude. I'm getting involved."
And get involved he did. Travis and I worked closely together to protect and preserve fire rings all over the state and thankfully, they are all still here. But he took things further than I could have and what I saw in him was truly inspiring. This issue brought together people of every political persuasion. I've never seen anything like it. It was a common sense fight and Travis fought like a warrior, rallying and unifying and galvanizing a community, regardless of political differences.
He also introduced AB 1102, which was designed to "protect the Southern California tradition of beach bonfires by requiring the South Coast Air Quality Management District to work with local cities and other coastal oversight agencies to prove that there will be no loss of beach access or harm to local economies and that any environmental concerns are addressed before a city can remove the fire rings from the beaches in Orange and Los Angeles counties."
Travis throws his hat in the race
When I heard that he recently threw his hat in the ring to become the next Governor of California, I was happy. In general, I am wary of politicians and I rarely, if ever, express much public opinion in support of them. But we are living in serious times here in the Golden State.
"I'm a Southern California surfer and investment adviser for 20 years. I first ran for office in 2012 because I had seen my family, my clients and their business leave the state. My best friend moved to Texas. But I believe that California's best days are ahead of us if only we had real leadership once again."
I remember Travis telling me the same thing several years ago. About how his family had left, too. It was just getting too hard to make it here and that bothered him intensely. He is a native Californian.
Travis Allen, a conservative assemblyman from Orange County, said Thursday that he plans to enter next year's contest for California governor. Allen, who announced his intentions to his large social media following, could pair his uphill candidacy with his existing proposal to repeal the recently signed $52 billion vehicle tax and fee package designed to pay for the state's aging roads and transportation projects. "I've seen our taxes increase to be among the highest in the nation," Allen said in his announcement, where he also bemoaned the rise in crime and general expansion of state government bureaucracy.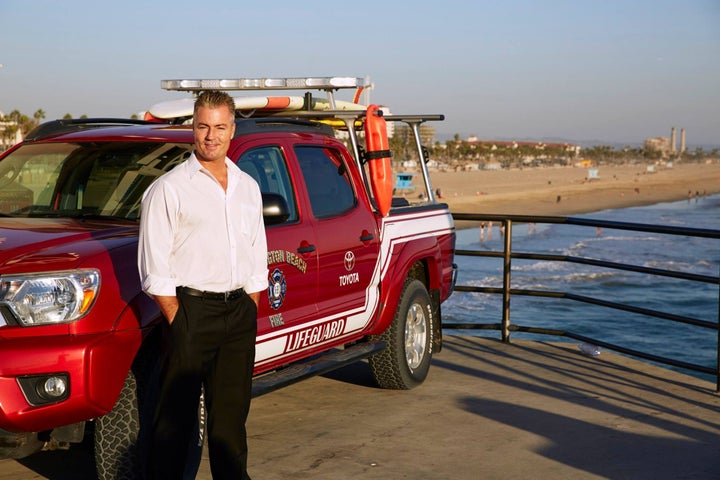 I hadn't spoken with Allen for a while so we got on the phone shortly after I read about his announcement.
Just as he was on the fire rings issue, his enthusiasm, confidence and passion crackled over the line. I mentioned to him that a lot of people will probably dismiss any chance of a Republican taking over the seat. He laughed and told me, "I'm not worried about that at all. This whole myth of 'democratic dominance' is perpetuated by them. They run a political machine out of San Francisco and you have to look no further than Jerry Brown, Gavin Newsom, Barbara Boxer, Dianne Feinstein - to see what is going on - it's all out of San Francisco. It reminds me of what Tammany Hall must have been like in New York City; a well-oiled political machine that is out of touch with honest, hard-working Californians. We're paying our highest taxes in ages, schools are failing, they want single-payer healthcare and sanctuary cities - I just don't think that's what most Californians want."
He was born near San Diego and has lived throughout the state, including the last 20 years or so in Huntington Beach. He's driven by the surf and his love of the water plays into his own personal politics. "As a surfer, I want clean beaches and clean water and clean air. That's not extreme environmentalism, it's just common sense. A lot of this stuff is just common sense. People get so hung up on party loyalty but sometimes I think they forget just look at their lives and wonder, how can I vote to make this better? How can I help take back my beautiful state?"
I get what he's saying. When I look at Travis and his record, I think less about him being a conservative Republican and more simply him just being a concerned Californian. And the voting numbers in a blue state don't scare him.
"That's just another myth," he says. "Last election for governor we had 10 million registered voters who didn't go out to the polls. They simply didn't vote. If 700,000 people have voted differently, you could've had a Republican governor. That's all. What matters is taking back the state and fixing what is wrong. We have the sixth largest economy in the world and look how high our poverty rate is. We have more water than we can ever use, but no way to store it. I believe we have the best workforce in the nation but our roads are terrible and we have the worst traffic in the country. As a financial advisor for over two decades, I know firsthand how to make tough financial choices. Our 13.3% income tax rate is the highest in the nation. Our state sales tax of 7.25% is also the highest in the nation – and when you factor in local taxes, sales tax in some cities can reach as high as 10%. We also pay among the highest gas taxes and highest car registration fees in the nation. Let's not forget we also have to repeal Jerry Brown's gas tax and cut taxes for all Californians. I'm running for governor to help fix these things on behalf of the people."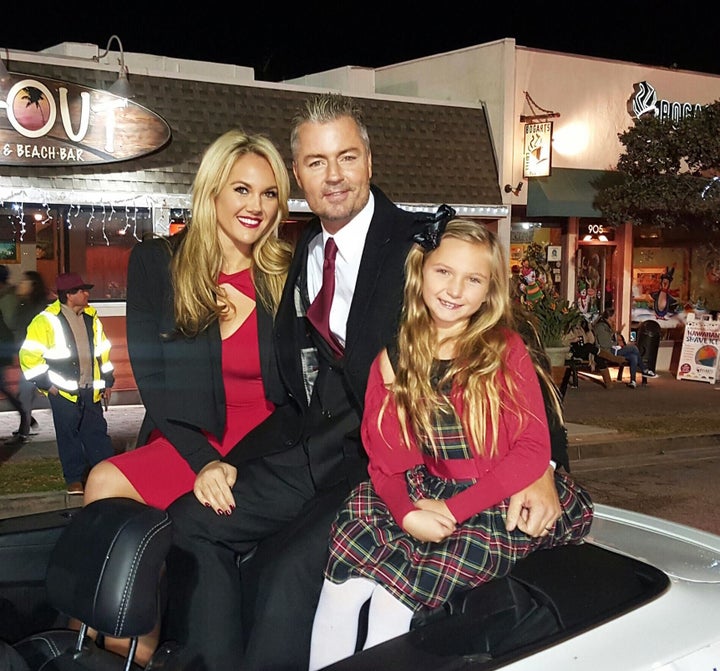 With a new baby on the way this November, it's an exciting time for Allen, his wife and their eight-year-old daughter. And things will only get more crazy in the next few months. "It's all good," he laughs. "I wouldn't be doing this if I wasn't ready to deal with everything this experience is going to bring. I find it really exciting and I'm ready to get to work. I'm committed to help lead this state back to where it needs to be."
Allen is a social media maven who knows how to communicate with the electorate. He (like his wife) speaks fluent Spanish which is certainly an asset in California. In my opinion he seems as qualified, if not more so, than anyone else currently in the pack.
I've written about eight books on California and literally hundreds of articles. But outside of my book on Teddy Roosevelt and my fire ring fight, I don't usually write about politics or politicians. It's not what I do. But the more I see what happening here, the more it feels like it's time to take a stand. I love this state and I think it's time the people start to take it back.
I've been talking to a lot of friends recently about local politics. Some on the right and some on the left. Everybody seems to agree. Things could be better in California. A lot better. And that maybe it's time to rethink the way things have been getting done, regardless of political party. Is the answer a passionate local Assemblyman who loves to surf? Who loves his state and is tired of so many moving away in frustration? I can just tell you firsthand, I've seen this guy fight for what he believes in and I've seen him pull people together. Even when we don't agree on certain issues, the debates are fair, honest and open minded. He listens. Whatever the game, when they choose up sides, you want this guy on your team.
The first written documentation of surfing in Hawaii was written by the English explorer Captain James Cook in 1778. He was the first European to visit Hawaii and this is how he summed up what he observed: "I could not help concluding this man had the most supreme pleasure while he was driven so fast and so smoothly by the sea."
I see that same quality in Travis Allen not just in how he talks about surfing, but also in his passion to help take back California from politicians that have ignored the most basic needs, wants and dreams of an increasingly frustrated electorate.
Calling all HuffPost superfans!
Sign up for membership to become a founding member and help shape HuffPost's next chapter