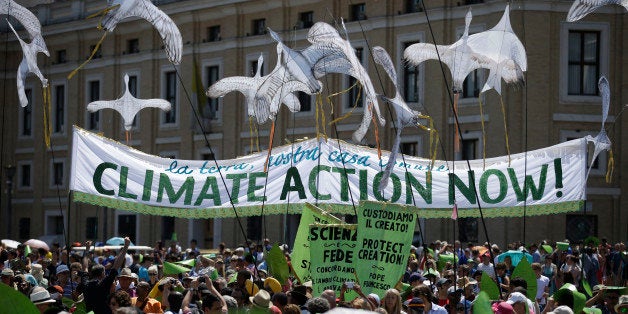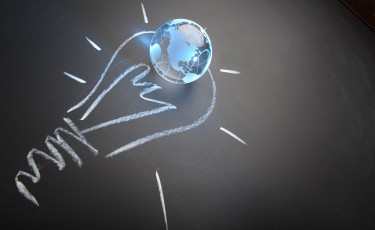 When it comes to climate change we are winning battles but losing the war. If we want to change our trajectory and solve a problem as complex as this, breakthrough innovation - in technology, business, governance, finance, and civil society - is essential.
Most elements of this ecosystem have developed a systematic approach to innovation. Be it private sector institutions like Google's ATAP, venture capital accelerators like y combinator, or famed government institutions like Defense Advanced Research Projects Agency (DARPA), successful examples of accelerating innovation abound. Indeed, the smartest people are focused not just on winning the game, but on changing the way it's played all together.
And yet despite our growing political power an entire set of institutions is notably absent - foundations and civil society. Outside exciting institutions like Citizens Engagement Lab, very few examples of programs explicitly focused on innovating new breakthrough strategies (in contrast with technologies or business) exist. There is no doubt that in their absence, civil society remains innovative finding new and clever ways to strategically build power to overcome the immense power of entrenched incumbents. But despite our many victories (and there are many) we're simply not winning fast enough.
Just as any financial advisor worth their salt would require their clients to maintain a diversified portfolio we too need a few high-risk, high-reward 'venture' returns. Investments in disruptive opportunities that break through the status quo. The advocates version of billion dollar valuations, our 'unicorn' strategies.
So other than throw our hands up in despair at our plain vanilla bonds what do we do? Steal a page from the playbook of those who innovate for a living that's what. Because it turns out the secret sauce of leaders like DARPA is deceptively simple and for those who master it highly impactful. Here's a taste of the four key elements that create unicorns:
A focus on individual talent given a short intensive period of focus to achieve a breakthrough. Successfully innovative institutions almost always fixate on identifying and recruiting outstanding individuals (referred to as "Program Managers" or PMs) that have expertise in specific areas where the institution is looking for breakthrough advances. Most importantly the PMs once recruited interact intensively with other PMs and with experts, including an intense vetting of their proposed plans within the organization. But once approved they are given significant leeway to be the entrepreneurs they are and succeed - or fail trying.
A focus on right-left thinking and 'white spaces.' To avoid the trap of thinking only of the next marginal gain, those that care about innovation care about 'breakthroughs' (the right side of the plan). With that in mind they then work back to the left side to see what steps are needed to advance toward the breakthrough. There is often also a top-down search involved: the institutions continually are looking for "white space" areas where breakthroughs could be transformative but where there is not yet focused research (e.g., invisible planes...).
The creation of a community of talent interacting in a crucible of innovation. Individuals in these programs issue request for proposals (RFPs) to fund a set of researchers in their area and sometimes also launch prize competitions (e.g., the robot challenge, the self-driving vehicle challenge, etc.). They then bring the researchers together repeatedly over their tenure to create a highly interactive group both collaborating and competing under time pressure to solve the problem.
Scale, Scale Scale. The institutions recognize that some breakthroughs may take more than the tenure of one PM so some areas of work can continue beyond the term of a PM. In general, though, they seek to quickly link the emerging technologies to a source of demand. DARPA has a built in avenue to scale in the immense budget of the Defense Department. ARPA-E (the Department of Energy's version), built a "Tech-to-Market" program to link technology innovators with sources of venture capital funding and other resources.
So there you have it. The success to innovation revealed. As I said, deceptively simple yet elusive. But if we go back to our original premise - that addressing climate change requires innovation - our collective future will live or die by our ability to replicate and execute. So - can we innovate?
Calling all HuffPost superfans!
Sign up for membership to become a founding member and help shape HuffPost's next chapter