It's that time of year again when, for many, comfort comes in cocktail glasses. And while too much is definitely too much,
suggest that moderate alcohol consumption can actually benefit our health and help us live longer than drinking no alcohol at all.
A new
published in the January issue of
The Journal of Studies on Alcohol and Drugs
found that while red wine has gained much acclaim thus far for its antioxidant-based beneficial qualities, moderate beer and martini drinkers also "showed reduced mortality risks compared with abstainers." As defined by that study, "moderate" means one to two beverages daily.
As for why so many studies find moderate drinkers living longer and better than nondrinkers, some say it's because alcohol consumption increases heart-healthy high-density lipoprotein cholesterol, aka "good cholesterol." Alcohol consumption also protects against heart disease by lowering levels of fibrinogen, a plasma involved in blood clotting. And resveratrol, an antioxidant found in red wine, protects the heart and slows the aging process.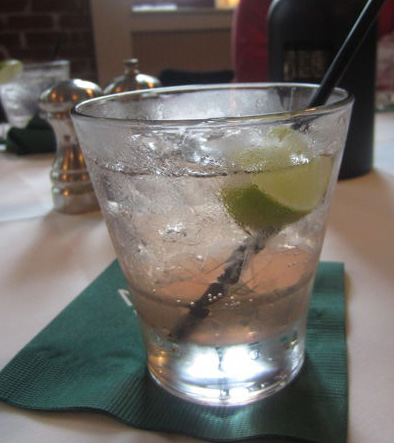 Social factors might also be involved. Moderate drinkers -- as opposed to both heavy drinkers and abstainers -- tend to be middle-class, thus tend to follow nutritional, exercise and other health-related guidelines rigorously.
Want to stave off kidney cancer and Alzheimer's in 2012? If all these scholarly studies are to be believed, you might want to start with a nice glass of Cristal. Or a velvety No. 3 Negroni, comprising equal quantities of red vermouth, Luxardo Bitter Liqueur and No. 3 Gin. Or an eye-popping Wasabi-tini -- comprising simple syrup, sake-infused vodka, lemon juice, edamame and two heaping teaspoons of wasabi per glass -- as devised by bar manager Greg Svitenko at Ozumo restaurant in Oakland, California.
To increase the health benefits of these and other such beverages on New Year's Eve and all year 'round, don't get behind the wheel of a car after drinking them.
Images courtesy of Anneli Rufus and Kristan Lawson.

Related
Popular in the Community