When is the last time a Benetton campaign made you stop and look? While the luxury Italian brand remains as legendary for their color-saturated knits as they are for their color-saturated ads, the formula has felt lack-luster in recent years.
It could just be my tired eyes, however, the creative powers that be at Benetton must have grown sensitive to the need for change. Enter today's quicker fixer upper: Twitter.
Led by Allessandro Benetton and the brands' marketing team, the clothing giant crafted "It's My Time," a tech savvy strategy for revamping their signature ad campaigns. Instead of selecting models from agencies, they sent out a massive casting call for fresh-faced, everyday beauties via Twitter and Facebook. The casting, which was launched in February of this year, attracted approximately 65,000 applicants from over 200 countries and netted sixty winners. The prize? Starring in Benetton's upcoming 2010 campaign shot by accomplished photographer, Josh Olins.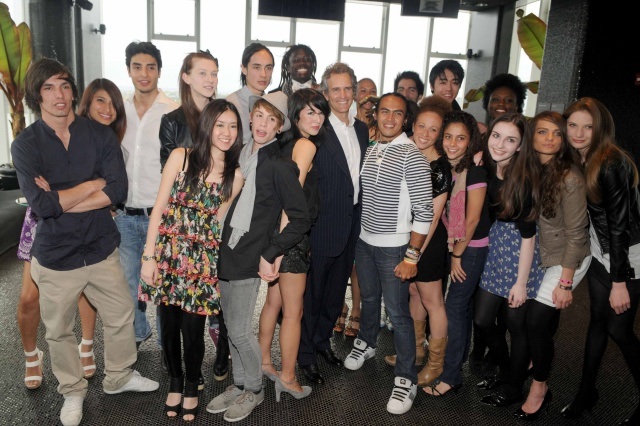 Each of the winners, above, were on hand to meet each other and greet the press last week at the top of New York's Standard Hotel. The selected participants were exactly what you'd expect from a Benetton casting: beautiful extremes who complimented each other and exemplified harmony in differences - socially, culturally and of course physically.
The bright-eyed beauties mingled with the not so bright-eyed yet equally beautiful medialites and socialites like Teen Vogue's Amy Astley, Paper Magazine's David Hershkovitz, Zani Gugelmann, Kehinde Wiley and Peter Davis.
The models they mingled with may have found their way there in a unique way, but collectively they looked and felt like more of the same from Benetton: a diverse group of folks in equally diverse selection of clothes. Will the upcoming ads find a way to embrace this heritage while elevating it?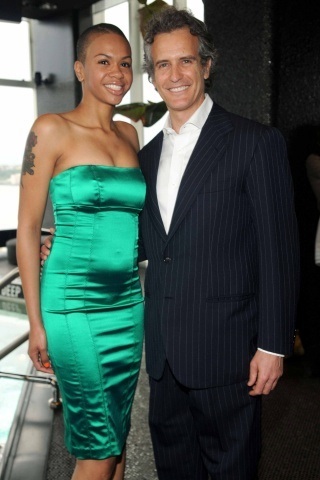 Allessandro Benneton (above, right) is confident it will."Trying to think of something new every year can be a challenge, " he shared. "Yes, there were some years where there was the perception we were more - or less - visible. But, today our main challenge is to continue to be very innovative. This is a new stepping stone in the right direction for us."
We'll know in a matter of weeks when the Fall 2010 campaign debuts. If not, they'll need a lot more than social networks to make more folks stop and look at their ads again.
Photos by Caroline Toreim-Craig

Zandile Blay is Fashion Market Editor at Paper Magazine. She's also the blogger behind British Vogue recognized site, The Blay Report and the new launched Africa Style Daily.

Popular in the Community