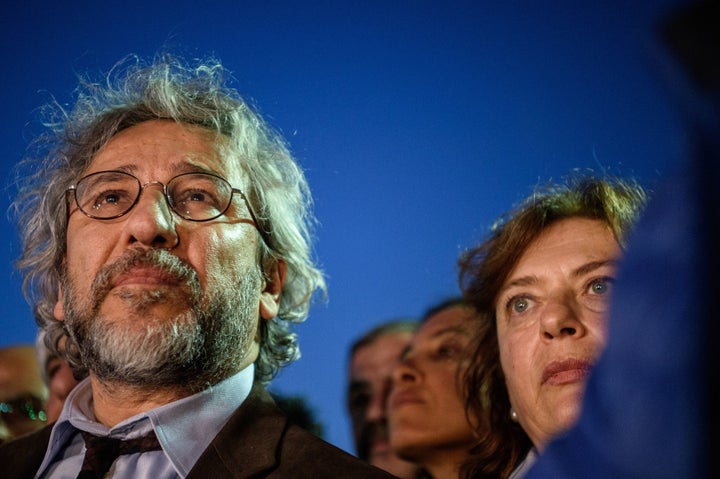 In the wake of Turkey's failed military coup last week, President Recep Tayyip Erdogan has carried out an ever-widening purge that has already engulfed thousands of suspected government opponents. Tens of thousands of teachers, judges and governors have been fired, and at least 6,000 military members detained since the attempted overthrow was foiled early on Saturday.
On Friday night, Turkey's major cities became temporary battlefields, as military tanks took over city streets and fighter jets were spotted flying over government buildings. The official death toll is at least 232, according to Prime Minister Binali Yildirim. 
Erdogan's targeting of political opponents, however, is nothing new, though it has now reached a draconian extreme. For years, observers have pointed to the arrests and prosecutions of dissidents and journalists who criticize the government as evidence of the president's rising authoritarianism.
He will make good use of this "gift" and start a witch hunt against all opposition by accusing them of being coup perpetrators and thereby increasing his oppression.

Can Dundar
One of the most prominent of these cases was this year's conviction of Can Dundar, the editor-in-chief of Turkish daily newspaper Cumhuriyet. In May, an Istanbul court sentenced Dundar to nearly six years in jail for publishing a report last year that alleged the government was sending arms to Islamist rebels fighting Syria's President Bashar Assad. Dundar also narrowly escaped an assassination attempt on his way to the sentencing hearing.
HuffPost Germany spoke with Dundar ― who is currently appealing his case and allowed freedom of movement ― about Turkey's post-coup future, what role the EU and Germany specifically plays in it and why Erdogan has called this coup attempt "a gift from god."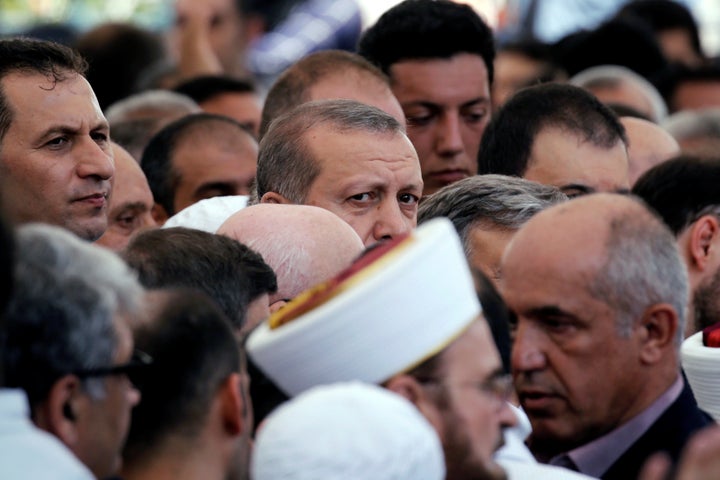 Recently, there have been reports about you having left Turkey for security reasons – what's your current situation?
Unfortunately every opposition journalist experiences a security problem. An issue stemming from an intolerance in government towards criticism. Would you not experience a security problem if a president refers to your verified news report by saying "Whoever wrote this will pay a heavy price"? Wouldn't someone who has been assaulted by persons who felt inspired by this provocation have a security problem? There are problems and yet we continue to strive for journalism.
What do you expect to happen in Turkey in the coming months after the military coup?
Erdogan interpreted this attempt as "a gift from god." He will make good use of this "gift" and start a witch hunt against all opposition by accusing them of being coup perpetrators and thereby increasing his oppression. With arrests and a tip-off campaign, lists for potential criminals have started circulating from the first day. As the arrests of almost 3,000 judges and prosecutors in three days, roughly one-fifth of all lawmen in the country shows, now it's time for Erdogan's coup.
This is an anti-democratic coup attempt against an anti-democratic authority.

Can Dundar
What's your message to the EU and especially [German Chancellor] Angela Merkel who still backs Erdogan?
This is an anti-democratic coup attempt against an anti-democratic authority. It has to be viewed in this way. You are showing a double standard if when criticizing a military coup, you chose to stay silent to a civil one. ... By speaking loudly of the death penalty Erdogan is displaying an authoritarianism that even Merkel cannot afford to turn a blind eye to. … Yet we cannot forget the part Merkel and those with a similar stance had to play in Turkey building up to this situation. … Now we hope that they won't place stools under gallows by saying "but the refugee deal is crucial." Just let them stop selling pepper spray and plastic bullets. We will manage on our own.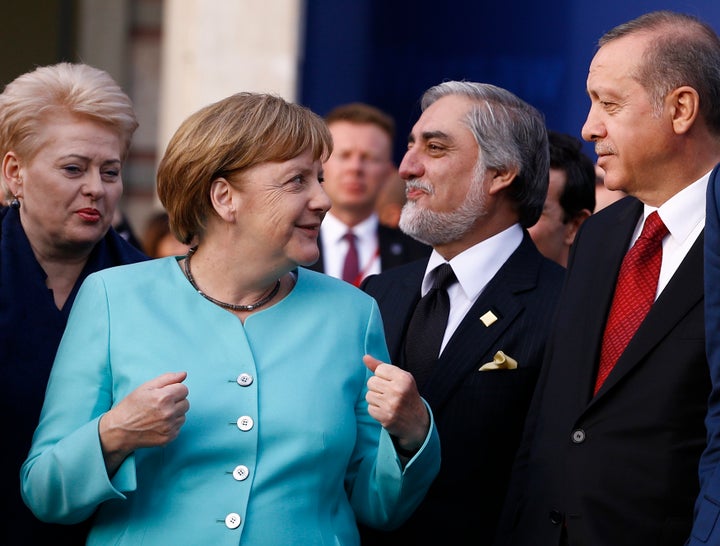 What's your prediction for independent journalism in Turkey?
I suppose this is increasingly a field that only those who can risk being fired, arrested or at most to be killed. Forty-eight hours after the coup, a list of journalists that must be arrested had started being circulated by pro-government journalists. The president had the opportunity to be on air through FaceTime during the coup, I'm afraid we won't be treated with the same courtesy.
How did Erdogan transform the country during the past years?
The transformation from a secular country striving for democracy and Westernization to an anti-democratic, oppressive regime that takes on all Western values and principles has not been completed, yet. However, we can comfortably say that with this last coup attempt he has claimed a significant chance to leap further.
Could the failed military coup also have some positive effects on Turkey? (German Foreign Minister Frank-Walter Steinmeier spoke of the coup as a "wake-up call for democracy in Turkey.")
The only positive impact is that military coups, which are a dark stain on Turkish history and the fabric of Turkish society, are over with [after] the reaction of the people. Now it is time to show the same outrage against civil oppressive authorities.
Additional reporting by Nick Robins-Early. This interview first appeared on HuffPost Germany. It has been translated into English and edited for clarity.
Calling all HuffPost superfans!
Sign up for membership to become a founding member and help shape HuffPost's next chapter