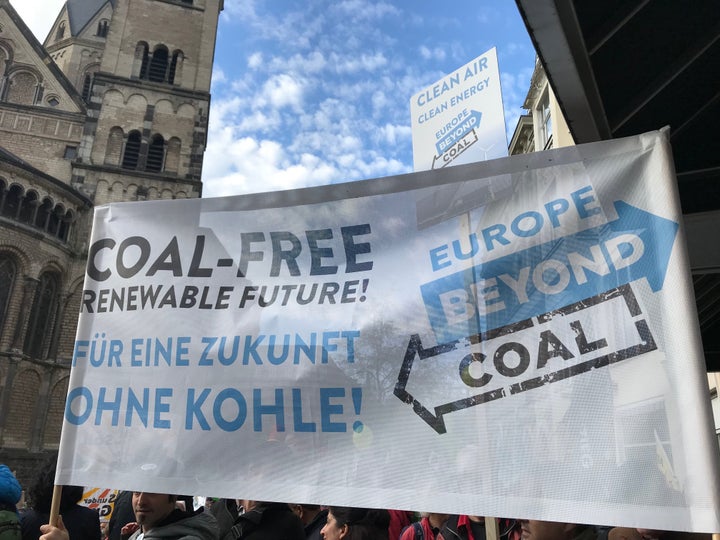 To meet the Paris Climate Accord goals Europe must phase out coal plants by 2030.
That's right, the implications of modeling from the International Energy Agency, are that not a single one of the 253 coal plants currently in existence across the Europe Union can still operate in roughly a decade. The IEA model shows that reducing coal use globally is critical – but that the EU needs to move beyond coal particularly quickly to be in line with the Paris agreement (* note the IEA models still have quite a lot of installed coal capacity in 2030, but they hardly run with almost zero actual production). When it comes to power sector planning that is the equivalent of the blink of an eye. It is an incredibly daunting challenge the scale and speed of which few have fully grasped.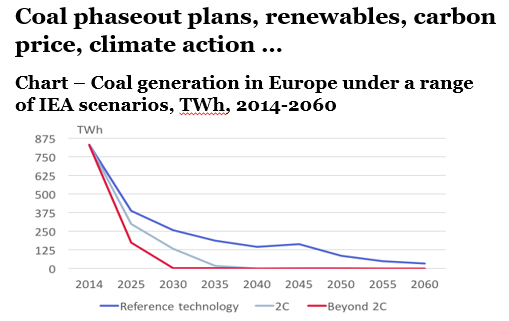 That is except European civil society. Last week a large coalition of leading European nonprofit organizations came together under the banner Europe Beyond Coal with the goal of ensuring each and every coal plant across Europe is phased out by 2030 at the very latest. To support those efforts the campaign has mapped all 194 GW across the European Union including the 19,500 deaths and up to 54 billion euro in health costs the toxic pollution spewed by the plants is responsible for annually. But this silent killer doesn't receive nearly the level of public anger or uproar that diesel gate has generated. So if thousands of deaths and billions of dollars can't shut down coal plants what will it take to move Europe Beyond Coal?
Moving Beyond Coal in the Birthplace of the Industrial Revolution
It turns out some countries already have that answer. Take what is happening in the United Kingdom, the birthplace of the Industrial Revolution and the coal industry itself. In the span of just a few short years the country went from 35% of its power supply generated by coal to just 9.2%. A drop so precipitous the country has now been able to announce not only will it be coal free by 2025 at the latest, it will lead a global alliance seeking to move beyond coal.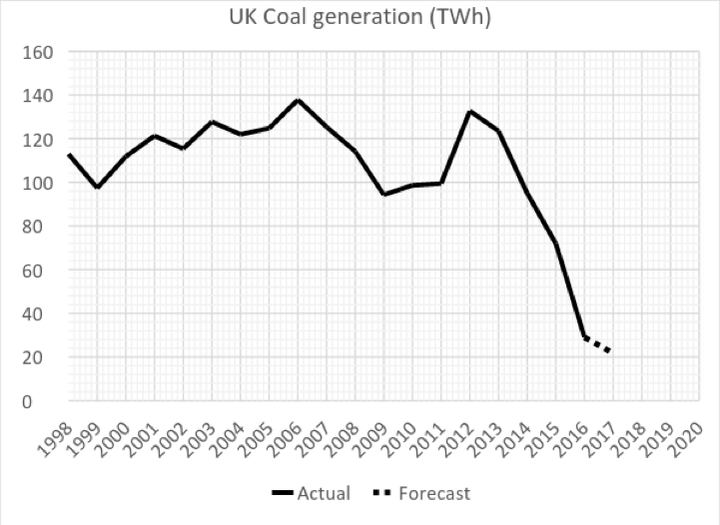 But it's not just the UK. Around the world 23 countries, states and cities have already phased out coal power or set a timeline to do so by 2030 or sooner, including France, the City of Berlin, Finland and the UK. Most recently the Netherlands pledged to phase out coal by 2030 – including three large plants commissioned only 1-2 years ago - and Italy announced plans to phase out coal power plants by 2025. Meanwhile Belgium's last coal plant closed in April 2016.
Europe's Big Three: Germany, Poland, UK
But good as that news is the reality is it is not nearly enough. That's because Europe's coal fleet, while spread across 22 of the 28 member nations is dominated by just three countries: United Kingdom, Germany, and Poland with the latter two home to more than half of all European coal plants. Worse, Poland is planning to build yet more new coal plants, and in Germany some new plants are close to completion. Simply put, if the big three don't move beyond coal, Europe doesn't move beyond coal.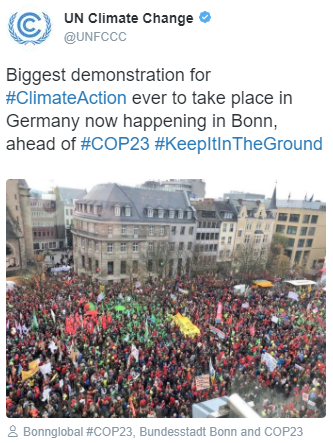 Clean Air and Michael Bloomberg – The Final Blow?
But even without a big political push the reality is that EU coal plants are nearing the end of their normal operating life with some more than 40 years old. That age, along with strict new air quality regulations means plants will face looming clean up or shut down decisions based purely on economic realities. Many coal plant owners are likely to fight for subsidy payments to keep running, and to push for exemptions from pollution rules. But we know how that played out in the United States and the result was not pretty for the coal industry.
Which is exactly why global leaders like Michael Bloomberg, Special Envoy for Cities and Climate Change, have stood up and taken notice. This week Michael Bloomberg, in an exclusive interview with the Guardian, announced his support for the effort to move Europe Beyond Coal. An announcement European civil society embraced.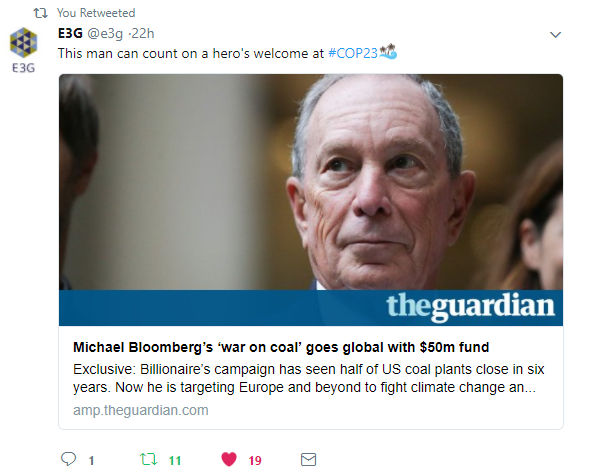 This marks a pivotal moment for the European effort. It was Michael Bloomberg's personal ambassadorship as well as his war chest that helped propel the Sierra Club's grassroots insurgency into one of the most effective climate campaigns ever waged. His presence and star power is likely to elevate this campaign to the next level.
Which leaves us with a fairly convincing answer to the original question. Not only will Europe move Beyond Coal, they'll do it faster than anybody believes possible. And when they do we will all look back and marvel at the story of an inevitable transition whose time had come. And not a moment too soon.
Related
Popular in the Community