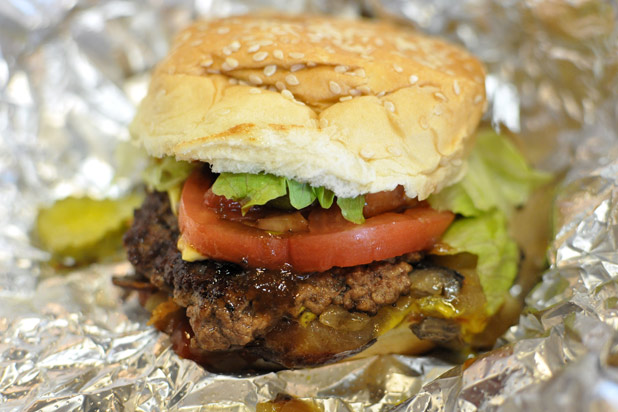 Fast food should be cheap, shouldn't it? The idea of swinging by or driving through a McDonald's or a Wendy's is all about convenience and cost effectiveness. Today, however, with the growing demands for fast-food outlets to shape up and offer healthy options on their ever-expanding menus, prices have been rising. And from the Fiesta Taco Salad at Taco Bell to the Big Philly Cheesesteak at Subway, some fast-food menu items are a bit pricier than you might expect. And with fast-food workers rising up across the country to demand higher pay, we thought we'd take a look at just how much time would need to be logged by them in order to afford the most expensive items on their respective menus. Photo Credit: © Flickr /mhaithaca
Dollar menus and value menus still exist throughout the U.S. for most large-scale fast-food brands. But if you're looking for a sizable salad or a hearty burger with all the fixings that might resemble something you'd get in a sit-down restaurant, you can expect to pay up.
Haris Bacic, founder of Fastfoodmenuprices.com, told The Daily Meal that the rise of health-conscious consumers has in turn made fast-food restaurants step up their game to add healthier meals to their menus, including items such as grilled chicken sandwiches, grilled chicken wraps, and the like. "Those are the items that are usually the most expensive, which makes sense," said Bacic. "As the quality of food increases, so do the prices. This applies to the fast-casual restaurants such as Panera Bread as well, which are drastically more expensive than the average fast-food restaurant due to quality and freshness of the food served."
Other items, like super-sized burgers and sandwiches, tend to be on the upper end of the price spectrum. At Subway, their most expensive menu item is the foot-long Big Philly Cheesesteak, similar to its sub shop competitor Jimmy John's, which has a sandwich called the J.J. Gargantuan. This beauty is 8 inches long and clocks in just less than $8. With the federal minimum wage currently holding steady at $7.25, that means that a worker there would need to work for more than an hour to afford it.
At Wendy's, their Baconator sandwich is the priciest, while a variety of their signature salads come in a close second. Steak 'n Shake has a similar situation; their Southwest Chicken Salad and Apple Pecan Salad tie for the priciest menu items along with their California steak burger.
On the international front, fast-food prices are soaring even higher, particularly in Japan . McDonald's has recently rolled out two of the most expensive burgers the chain has ever had on their menus. The Quarter Pounder BLT and the Quarter Pounder Habanero Tomato weigh in at about 520 to 570 yen, which is equivalent to $5.35 to $5.90 in the U.S., and 480 to 520 yen, $4.95 to $5.35, respectively.
Fastfoodmenuprices.com puts together their price listings by gathering many menus in order to average the prices for each particular fast-food establishment, so that it can create a general price for each item on the menu. The prices are one to three months old and updated frequently, noted Bacic.
While compiling our list, The Daily Meal took into account Fastfoodmenuprices.com's research as well as additional industry prices for individual fast-food chains. And with the federal minimum wage at 12.5 cents per minute, we did some math and calculated exactly how long a minimum-wage employee would have to work in order to afford the most expensive thing on the menu at 20 major chains.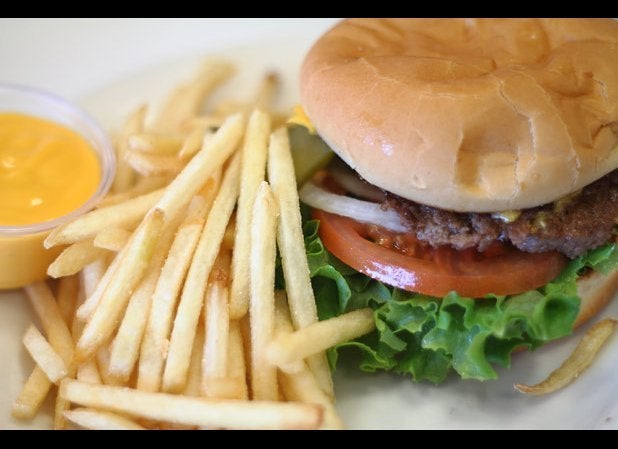 Fast Food Foods That Fast Employees Can Barely Afford