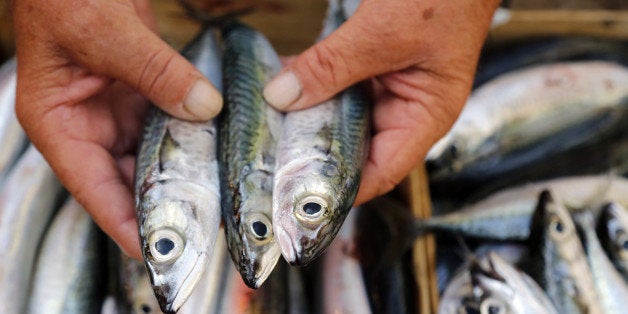 I've been a chef for close to 20 years in kitchens across the UK from London to Scotland and back again. Over the past two decades I have been fortunate to work with and learn from some of the most amazing chefs, from Gary Rhodes to Michel Roux Jr. to Gordon Ramsay.
Earlier this year I moved my family from Europe to the Caribbean to accept a job on the island of Mustique as Executive Chef for The Cotton House. I'm overseeing the hotel's two restaurants, The Verandah and The Beach Café, and it's like no job I've ever had before. You have to be creative because the most sensational thing is you don't know what the menu will be from day to day -- why import when you have a Caribbean garden at the end of the jetty down the beach?
It's a whole new approach and I feel like I'm on a culinary adventure, because in the Caribbean you've just got to go with the flow. We always have carpaccio, tartar, and sashimi on the menu, but one day it's marlin and the next it's tuna. Sometimes it's the sea urchins we picked up while snorkeling -- every day offers something new to discover.
After a few months here on Mustique, one thing I have learned is that fish can, in fact, be too fresh.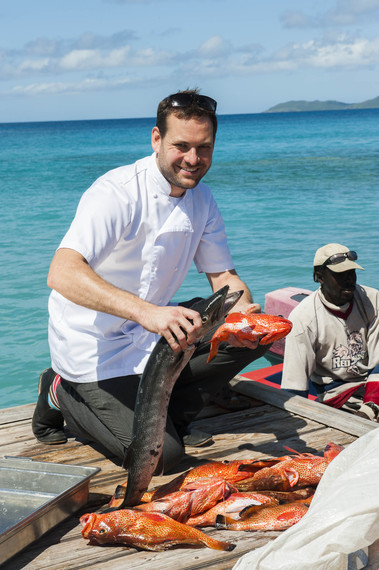 There is a window of two to three hours when a fresh catch is an exemplary piece of fish, perfect for grilling or serving raw. Then there's a 24-hour period where your fish turns to shoe leather. Rigor mortis sets in and the meat becomes extremely tough and you can feel it tensing under your knife. It can't be served raw and don't even think of cooking it -- it's simply too tough to use.
The great thing is that even after a day the fish I serve in Mustique is fresher than anywhere else. Sometimes I feel a bit like Sherlock, with Captain Winston and my network of fisherman calling me with tips on the fresh catch of the day. Then I just stroll over to the end of the dock and carry fish directly from the boat to the kitchen, which often causes a bit of a frenzy among our guests... suddenly everyone is ordering the Caribbean Carpaccio.
It's these magical moments that remind me just what a special place Mustique is.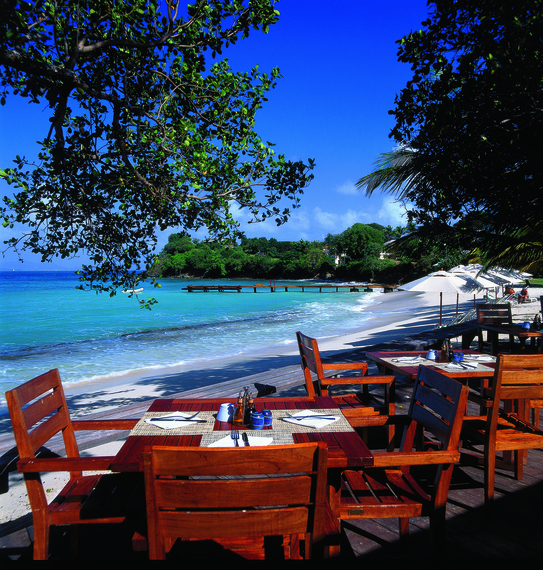 The Beach Cafe at The Cotton House, Mustique