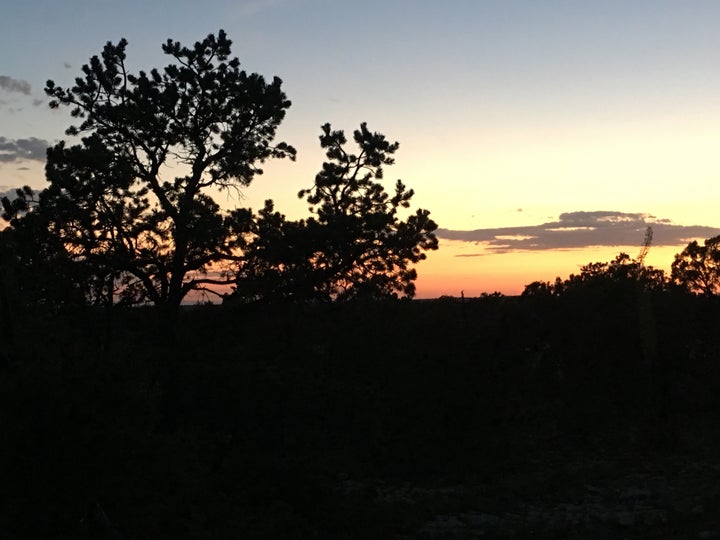 Yesterday I received a blast email from a friend encouraging me to "disengage from Trump supporters" if I wanted to meaningfully protest the forthcoming inauguration of the 45th president of the United States. 
My friend is a good person who has a strong commitment to justice. I like him a lot. But I found his suggestion to be repugnant, dishonorable, and destined to drive us further apart as a nation. 
One of the things I value most about my education is having befriended people with different political and religious beliefs. I grew up in San Antonio, Texas, and then attended a Quaker college (Swarthmore) and a Jesuit university for graduate school in philosophy (Georgetown).
The first thing I thought of when my friend invited me to disengage from Trump supporters was Mike, a member of my high school marching band. He once made a joke that makes me laugh to this day. Mike was a sweet kid who now is on the opposite side of the fence from me politically, but I have no desire to trash the friendship that has endured, even though we have radically different ideas about how our society should be organized. 
It's easy to vilify people when all you know about them who they voted for. 
Tony Kaye's film American History X is the best depiction I know of how to overcome limiting beliefs. In the performance of his career, Edward Norton portrays Derek Vinyard, a neo-Nazi who commits a heinous act of violence and is sent to prison for it. We eventually learn how Derek came to be shackled by such hatred: his father taught him.
Like the people chained to a cave wall in Plato's Republic, Derek didn't know that his knowledge of reality was severely limited. [SPOILER ALERT!] In prison, after an African-American man befriends him and ultimately saves his life, Derek realizes that the only reason he was able to hate an entire group of people is because he had no personal connection to anyone in it.
There sure is a lot to hate about what's happening in the world, and it does feel we're on the precipice of something truly catastrophic. I don't know what the solution is, but I am confident that the best response can't be permanently disengaging from everyone who holds a different point of view, as appealing as that may seem. (I'll admit, though, that I've taken a break from Facebook for several months, and it's been rejuvenating. But I'm not about to end any meaningful friendships.)
When the latest breaking news reveals yet another schism in our democracy, I think about the time when my fellow bandmates and I were practicing in the hot Texas sun for a forthcoming football game.
We weren't Democrats or Republicans, born-again Christians or Jews, Yankees or true Texans. We were just a group of kids doing our best to play Jigsaw's song "Sky High" accurately while marching with our weather-beaten instruments. 
As different as we all were, we were united by a single desire: to make Mr. Meads, our band director with sky-high standards, proud. More often than not, we did. 
How are you responding to friends who don't agree with you politically?  I'd love to know. Please post your comments below.
As a business ethics keynote speaker and trainer, I work with organizations that want to do the right thing every time and know the key to their success is the high character of their employees. Learn more at TheEthicsGuy.com.
Calling all HuffPost superfans!
Sign up for membership to become a founding member and help shape HuffPost's next chapter