As children, we are told, "Sky's the limit! Achieve anything - -anything -- you set your mind to!" The American Dream -- big and bold and as expansive as the outdoors. As a nation, we've never accepted our limitations - or had to. But throughout the past 20 years, reality has challenged our preeminence. Our economy has suffered, China now dominates, and other countries' education systems have surpassed us.
Our national debate continues about us altering our expectations to the new international playing field. This would be an apt time as well to question our assumptions about what we, as individuals, can reasonably expect to achieve in our personal lives.
We all have our limitations: money, time, energy, looks (there is only so much enhancement the face will allow), and in many instances, even sexuality. More particularly, when compared to similarly-situated heterosexuals, can successful gay men really "have it all?"
It seems often that many young men, including myself, will put themselves in a "lesser than" category when compared to straight men. So I spoke to four undergraduate gays at top universities around the country. Each appears to have it all -- looks, brains, and success; that seemingly effortless claim on blue ribbons and "head of the class" stature. But even with all of this, does the star of each of these gay men shine less brightly than their comparable heteros' stars? Does being gay automatically include an inherent subtraction in the everyday math of social status?

Rex Woodbury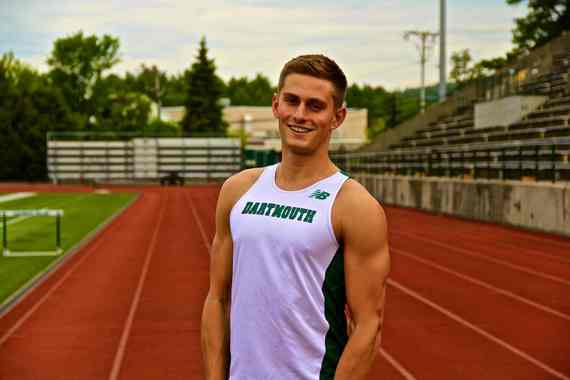 A senior economics and computer science double major at Dartmouth, Rex Woodbury has not only dominated the classroom, but the playing fields as well. He has received numerous athletic awards, including the SAMMY Body By Milk Scholarship, which he was a national winner and MVP. Of 50,000 nominations, 25 national winners are selected and then from those 25, one MVP is chosen. He was also the National Winner of the Wendy's High School Heisman, an award given to one student-athlete in the nation each year. Now nearing graduation, he's gearing up to join the barons of Wall Street, to enter the lofty sanctum of Goldman Sachs in New York. With all these accomplishments, it's difficult to believe he -- or anyone -- could consider himself lacking in any regard.
Woodbury not only disagrees with the notion that he "has it all," but he doesn't think anybody does. "I think our society naturally gravitates to comparing ourselves to others and that's unhealthy, but I don't see it changing any time soon." He admits it is important to him to portray an image of having everything -- perfect citizen, good athlete. "Being an openly gay man makes me want to be better at everything I do. To show people and society that I'm not weaker or flawed just because of my sexual orientation. You can be gay and still be an athlete and succeed. Deconstructing those stereotypes has given me more motivation."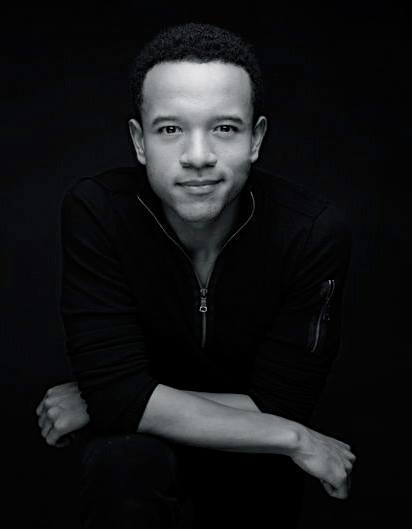 This University of Michigan student exudes charisma, charm, and intellect. He has an enviable, perfect smile and a number of theater performances under his belt that he produced. But Lucas is a firm believer that "if you have it all, you have nothing." He brings attention to a wall in his room framed with over 25 "fierce, successful, black heroes." It includes Harriett Tubman, Spike Lee, Oprah Winfrey and Laverne Cox. "All of these people have achieved so much in their life, but it has all come at a sacrifice. There's no way to really have it all. In order to get something, you have to give another thing up."
Ryan is aware of the extra hurdles he faces living as a double minority. "When I first understood that I was going to be navigating life as a black gay man, I tried to be an 'exception' to all the stigmas I internalized. I also felt pressure, as a 'token,' to favorably represent my demographics. But devoting your entire life trying to make other people comfortable with you is exhausting! The greatest lesson I've learned is to seek validation through you, and not through the eyes of others."
Ryan bravely mentions that although he's at a place now where he feels good and confident about himself, this has not always been the case. He talks about his time as a young child weighing 215 lbs. at a weight-loss camp and how, in a way, feeling that insecurity and isolation helped him develop a sense of humor and his amiable personality. "Now, I feel my race and sexuality powerfully motivate my empathy and desire for inclusion. I've spent most of life feeling like an outsider. So using that experience to form deep and positive connections with others has become a great passion."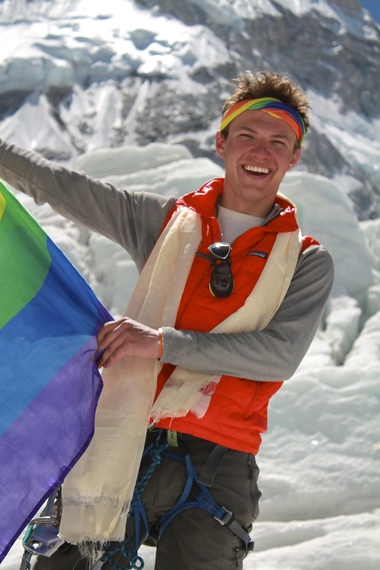 One can't help feeling a little inadequate when talking to Princeton sophomore Cason Crane. Not because he's one to boast of his remarkable accomplishments, but more so because he's done so much already, yet is only getting started. In just a year and a half, Crane raised over $135,000 for suicide prevention as he climbed all of the Seven Summits as part of the non-profit he started, The Rainbow Summits Project.
This young philanthropist says that everybody -- regardless of their socioeconomic status -- should do something to benefit others. While helping people is certainly something Crane cares about, he claims that "having it all" isn't about money or beauty. It's if you're happy and satisfied with your life, and really doing something you're passionate about. With that though, he doesn't discount how lucky he is to have everything else -- a Princeton education, traveling the world, and an unwavering support system at home.
When asked whether his sexuality has anything to do with trying to achieve so much, Cason replies, "As soon as I understood the concept of sexuality, I knew I was gay. I never really considered whether that provided special motivation to me. I've certainly been motivated by instances of homophobia to 'prove myself,' and I experienced occasional homophobia from competitors at other high school sports. That definitely motivated me to train harder and beat them on the course or on the track."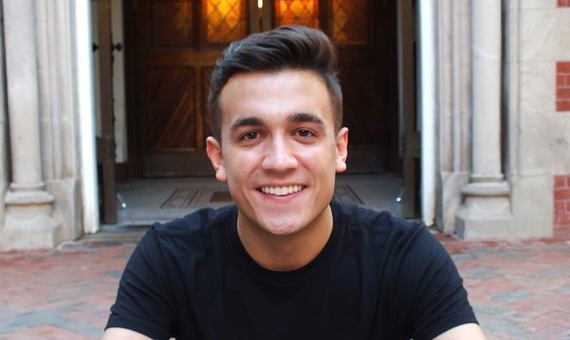 Chris Pepe, a senior at Georgetown University, is acutely aware of the hot competition and bold striving at his competitive school. Constantly surrounded by such high-achievers, he refuses to compare himself to other people. Angling towards a career in the entertainment industry after stints at various agencies, including William Morris Endeavor, he says it's harder for someone to look at a homosexual man and say he has it all. "I have a hard time imagining a heterosexual man looking towards a homosexual man and thinking that he has it all. Just as I would have a hard time imagining a man thinking that about a woman, or a woman thinking that about a man. These are the ways we define ourselves, and these are the groups we compare ourselves with."
He denies, though, that his sexual orientation has anything to do with his unwavering desire for success. "I will say, however, that the process of coming out definitely contributed to me being the motivated person that I am today. Letting go of the fear of what others might think, in terms of my sexual orientation, is something I have embraced in all aspects of my life. It has allowed me to pursue what I am passionate about wholeheartedly, regardless of what others around me are doing."
Although their looks and achievements are certainly of envy, it's clear that even four of the most attractive and successful undergraduate students take nothing for granted. If anything, holding the appearance of "having it all" propels them to work even harder to defy any notions that gays are weaker, or lesser, than heterosexuals. Not only are gays capable of keeping up, but as these four young men demonstrate, anything is possible.
REAL LIFE. REAL NEWS. REAL VOICES.
Help us tell more of the stories that matter from voices that too often remain unheard.