Absolvinator... Weiherer Weizenbock... Weissenohe Green Monkey... Franconian Whisky Bock...
It was only a matter of time. The viral spread of craft beer has made it to Germany, the country whose beer is so good nobody thought it could get any better.
It's a development that would have been unthinkable only a few short years ago. Germany, after all, is the planetary Mecca, the Vatican -- the global "Mother Church" -- of beer.
It's the land where brewing has a thousand-year history and beer is still made according to the strict Reinheitsgebot (Purity Law), dating to 1516.
Enter 24-year-old nanobrewer David Hertl. After interning at seven breweries, finishing an apprenticeship and getting certified as a master brewer, he is rocking Franconia, the bastion of Bavarian beer where beer is a sacrament and brewing is a religion.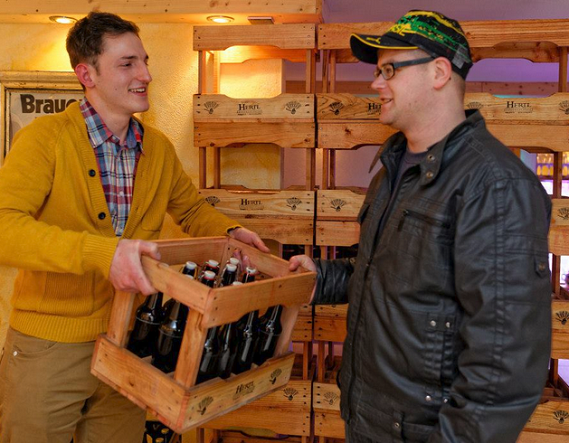 Hertl thinks the prevailing orthodoxies discourage new, more inventive beer styles. He is one of the pioneering craft brewers we are spotlighting on our craft beer and brewing tour to Germany this October.
Since David Hertl set up a small brewhouse on the family farm, his very un-German brews have been turning heads and selling out in a few days.
He pioneered a Belgian-style wheat bock, a strong black IPA, a Franconian pumpkin beer and a strawberry ale -- all small-batch wonders that are getting him a following.
With its immense array of styles and uncompromising quality, Germany has defined beer for hundreds of years.
It has also been a global vector for the spread of beer and brewing to a thirsty world since the early 1800s, spawning local brewing industries around the globe from Shanghai to San Francisco and becoming an international taste-maker in the process.
Taste and tradition notwithstanding, even heritage breweries that have been in the business for decades and centuries are experimenting with craft brewing.
A few villages over from David Hertl, Roland and Oswald Kundmüller have charted a new course for the family brewery they took over from their parents, making it nearly 100% self-sufficient.
The Kundmüllers make a craft IPA and have fielded "Urstöffla," an organic, hops-forward dark beer. Their take on the classic smoked beer scored silver at the 2014 World Beer Cup in Denver.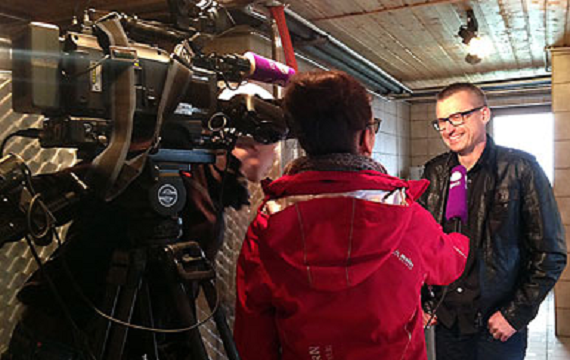 In close-by Hallerndorf, another revisionist beer maker Andy Gänstaller is breathing new life into a defunct brewery, pioneering one-of-a-kind beers that are putting craft brewing on the map in Germany.
He turns out Affumicator, a strong triple bock; another brew called Quator, which he makes with spelt; a rare Baltic Porter; and a "Germany-Meets-USA Green Gold IPA" with hops from both countries.
Using American hops in German beer would have been considered apostasy as few years ago. But German drinkers who gravitate to Gänstaller's new craft brews are not casting stones, and his beers get raves.
Modern craft brewing -- the kind of inventive, upstart beer-making practiced in the U.S. -- is establishing a beachhead in Germany, and that's all to the good.
But it exists alongside a traditional native craft brewing culture that has been in place for centuries. Small-scale local brewing never died out in Germany as it nearly did in the U.S.
The numbers are telling. Imagine this: Germany is only the size of North and South Dakota, but it has a whopping 1349 breweries. Corporate breweries like AB InBev (Beck's, Spaten, Löwenbräu), Krombacher and Radberger pitch to the national market.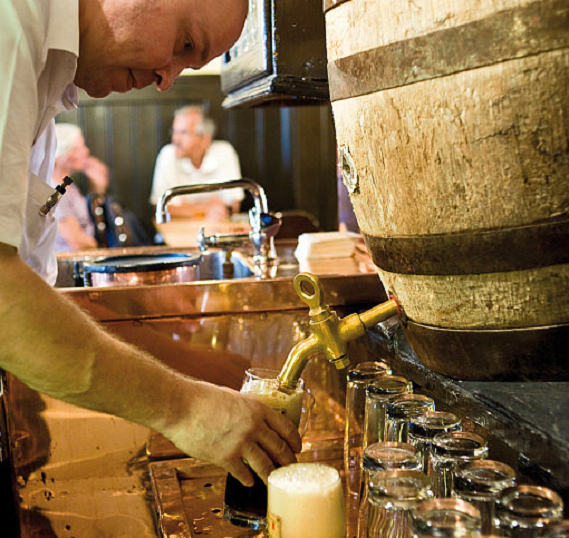 But 70 percent, or 924 breweries, are traditional smaller-scale, private or family-owned operations, some of them hundreds of years old, with real live people standing at the mash tun and stories to tell.
They're regional. They brew soulful native beers in diverse styles, and they have a loyal following. They are craft breweries in every sense of the word.
So go ahead and heave a beery sigh of envy. German beer lovers have all the luck.
They're getting the best of both worlds, with creative craft beers made by a new generation of inventive brewers and authentic traditional hand-crafted beer from regional breweries that have kept the flame alive for centuries, proving once again that Germany is still the world's Beer Paradise.

Good beer is worth traveling for. Tom Conrad will lead a small band of beer lovers, craft beer enthusiasts and Slow Food fans on an insider's tour along the Bavarian Beer and Brewery Trail in October. The group will get an up-close look at craft brewing, women's brewing, abbey beers, regional family breweries and artisanal eats.
Photo credits: David Hertl, Braurerei Kundmüller, and Tourismusverband Franken e.V.
Related