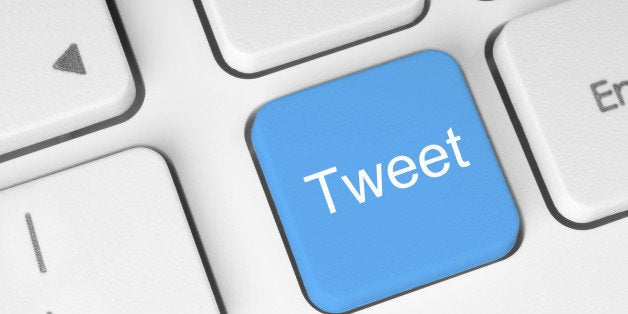 Social media is a global phenomenon -- and a big business. There are 2 billion active social media users worldwide -- nearly 30 percent of the earth's population -- spending an average of 2.5 hours per day on an ever expanding array of channels such as Facebook, Twitter, Instagram, Tumblr and YouTube. And they're doing more than posting family vacation photos, sharing cat videos, or following their favorite celebrities. Research has found 74 percent of consumers rely on social media to make purchasing decisions. In turn, social media has become a powerful tool used by businesses to build brands, sell products and deliver services to customers.
You're going to have to know more than how to post a Facebook update to earn a six-figure paycheck. A career in social media requires education and experience in general business and marketing disciplines. Young people aspiring to careers in this field should investigate college degree programs that combine specialized courses in social media marketing with a strong academic core.
While the chosen academic program depends on the student's personal interests and career goals, a robust social media curriculum should offer the following components:
A thorough grounding in the principles of strategic marketing, advertising and data analytics. It is important to understand how social media tools fit with the overall marketing strategy of a company, and how to use these tools to build relationships with consumers and gain insights into their wants and needs.
A framework for evaluating new social media tools. An academic program should provide students with a methodology and criteria for assessing the value a social media tool brings to an organization, for example, the level of customer engagement it allows.
Hands-on experience working with social media in a business environment. Students need access to real-world applications either via internships or experience in a college social media lab. Students need to develop skills using several different types of tools: conversation management, digital analytics and listening software.
Opportunities to learn from industry leaders. Inviting the outside world in, whether it be through guest lecturers, customized videos, or a field trip to a tech company, helps connect students with experts in the field.
Social media is changing the way businesses market products, serve their customers, and listen (and learn) from what their stakeholders are saying about their company and their brands. But it is important to remember social media is just one tool in the marketer's workshop. College students who enter the work world with a solid foundation in marketing theory and practice -- as well as hands on experience with digital media -- will be best prepared to seize the career opportunities ahead.
Calling all HuffPost superfans!
Sign up for membership to become a founding member and help shape HuffPost's next chapter