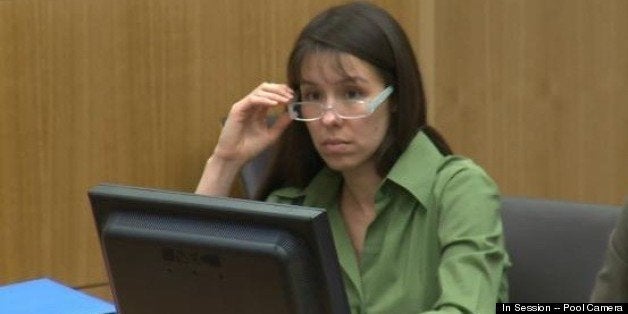 Jodi Arias claims she would prefer death over spending the rest of her life in prison, and while the convicted murderer's sincerity has been questioned, her comment does raise questions about what, if any, say she has in her own fate.
Arias first indicated her preference after her arrest for the slaying of her ex-boyfriend, Travis Alexander.
"If I am found guilty, I won't have a life ... If I killed Travis, I would beg for the death penalty," Arias told Esteban Flores, a Mesa, Ariz., police detective, in a videotaped interview July 15, 2008.
"Longevity runs in my family, and I don't want to spend the rest of my natural life in one place ... I said years ago that I'd rather get death than life, and that still is true today. I believe death is the ultimate freedom, so I'd rather just have my freedom as soon as I can get it."
Arias was found guilty on May 8 of first-degree murder in the 2008 slaying of Alexander. For 19 weeks, a jury of eight men and four women listened to prosecutor Juan Martinez accuse Arias of premeditated murder in her ex-boyfriend's slaying. Arias' defense team claimed self-defense, saying she was a victim of domestic violence. The jury ultimately chose to accept the prosecutor's version of the events.
In the aggravation phase of the trial Wednesday, the defense and prosecution presented opposing arguments about whether Arias killed Alexander in an "especially heinous, cruel or depraved manner."
"The last thing he saw before he lapsed into unconsciousness ... was that blade coming to his throat," prosecutor Juan Martinez said. "And the last thing he felt before he left this earth was pain ... She made sure she killed him by stabbing him over and over and over again."
Arias' defense team had little to say during the proceeding. Its opening and closing statements were short.
"This isn't a matter of cruelty ... the question is does it meet the definition of especially cruel," Arias defense attorney Kirk Nurmi said. "Is it beyond this normal cruelty that is inherent in first-degree murder?"
The jurors declared Arias eligible for the death penalty after less than 3 hours of deliberation.
The penalty phase begins Thursday. The jury can consider the option of a death sentence. If not, the jury will have the choice of sentencing Arias to life without parole or life with the possibility of parole after 25 years.
The 32-year-old Arias is an admitted liar, raising the question of whether her request to die is sincere or an attempt to manipulate the system.
According to Seattle attorney John Henry Browne, who was not involved with the case, Arias could make a personal plea for death to the jury during the penalty phase of the trial. There's just one catch, the veteran attorney said. "She has the right to do [so only] if [she is] competent," Browne told HuffPost.
Arias was found competent to stand trial, however her competence could now be called into question.
Following last week's verdict and Arias' comments to KSAZ, the Maricopa County Sheriff's Office placed Arias on suicide protocol at the Estrella Jail. She was later transferred from the jail to a psychiatric ward at a different facility. However, she has since been transferred back to the Estrella Jail, where she is being held alone in a cell for 23 hours a day. She is permitted to use the phone and showers for one hour each day.
Seattle attorney and legal analyst Anne Bremner agrees with Browne and said Arias' competency could raise several hurdles for her in the event she plans to ask for death.
"She must be competent and the problem here is that she appears to have mental issues," Bremner told HuffPost.
Even if Arias is found competent to express a desire for death, she may not receive any support from her attorneys, Bremner said. "She would need to go pro se with standby counsel. These lawyers won't participate. To ask a lawyer to advocate for a death sentence is like asking a doctor to participate in an execution," she said.
Browne agrees there are some ethical complexities, calling it an "interesting issue for defense lawyers."
"Can you ethically assist your client in obtaining a death sentence? I am in a small minority that says 'yes,' if the client is competent," Browne said. "I think it could be a rational decision to die rather than pass away in a max security geriatric ward."
As an example, Browne pointed to the case of Gary Gilmore, a man who murdered two men in Utah during the 1970s and then fought to be executed. Gilmore's wish was ultimately granted and he was executed by firing squad at Utah State Prison.
"His famous last words were 'Let's do it,'" Browne said. "His final attorneys honored his wishes, but to great controversy."
Regardless of Arias' purported desires, she will not be the one who will ultimately decide whether she will serve life in prison or if will she join the ranks of the 127 other people on death row in the state.
There is, also the possibility, Bremner pointed out, that Arias' statements regarding her desire for death were self-serving -- an attempt by a cunning woman to manipulate the penalty phase.
"She fought for her life on the stand for 18 days. I don't think she will be telling her lawyers she wants death. I think that was reverse psychology on her part," Bremner said.
The penalty phase of Arias' trial begins Thursday at 1:30 p.m. EDT.
WHAT DO YOU THINK? VOTE IN THE POLL:
Before You Go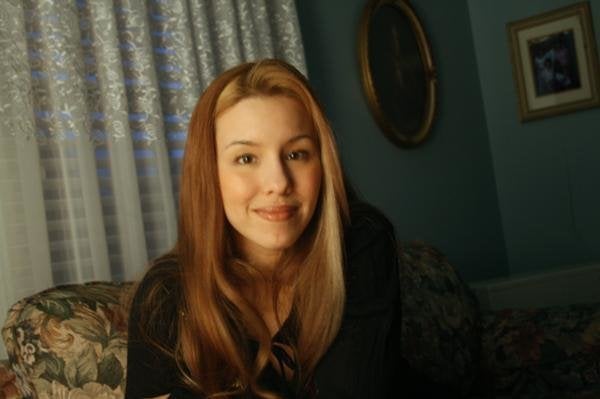 50 Shades Of Arias
Popular in the Community