Science has shown us myriad ways to improve our health: We can give our bodies the recommended amount of sleep, we can eat a balanced diet, we can exercise regularly, we can take medicines when we're in need -- in short, we can do any number of visible, physical, tangible things to improve our welfare. But what about the intangible factors at play? What about the relationships and the daily interactions that shape our experiences? Can they, too, improve our health?
We partnered with Dignity Health to ask people what they really think about the role of love and humankindness in healing and how the two have impacted their own well-being. Whether they were overcoming hardships or dealing with chronic illness, all of the people we asked agreed, categorically, that love can help us heal. These stories show us why.
1. Unconditional Love Can Relieve Stress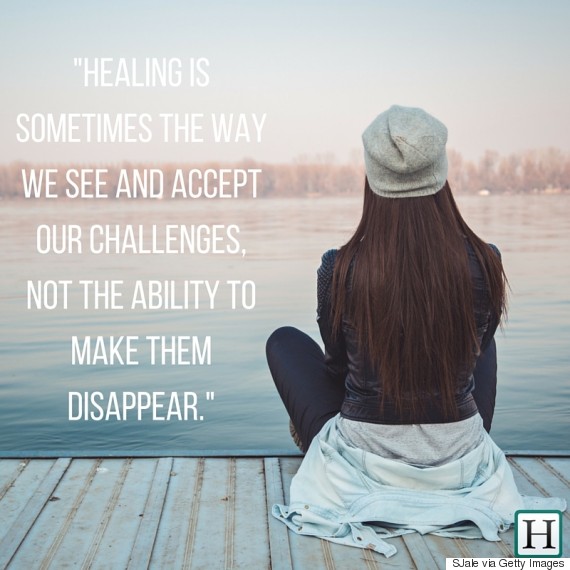 Image: SJale via Getty Images
Danea Horn, author of Chronic Resilience: 10 Sanity-Saving Strategies for Women Coping with the Stress of Illness, believes that love is a stress reliever, in large part because being accepted by a loved one makes her feel at ease. "We know that life, and especially illness, comes with mounds of stress," Horn says. "Having someone to accept you with love for the mess-ups and quirks and pull-your-hair-out moments gives you a sense of balance and stability that can provide reprieve from stress hormones that, in excess, weaken immune systems and prevent healing." Horn, who was born with VACTERL association, says that it was her mother who helped alleviate her stress and get her through her many reconstructive surgeries.
"There is nothing like a mother's love," she says. "She will go to the ends of the Earth and the edge of your hospital bed to love you with all that she is … My mom saw me as a whole, and that allowed me to see myself that way, too. Healing is sometimes the way we see and accept our challenges, not the ability to make them disappear."
2. Loved Ones Can Impact Your Choices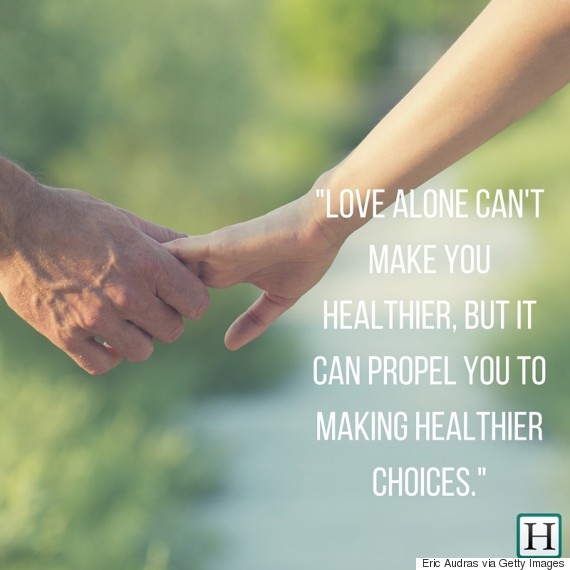 Image: PhotoAlto/Eric Audras via Getty Images
Jacqueline Gualtieri, 20, who was diagnosed with depression and social anxiety in high school, also looks to her mother for support in times of need. "I mostly turn to [her] when I feel that my mental health isn't where it should be," Gualtieri says. "Knowing that she's there can get me through some really rough days."
Most importantly, her relationship with her mother impacts her decision-making. "Talking to my mother is going to make me feel better, but it won't solve my problems," she explains. "However, she is one of the major reasons I chose to make other, more serious changes to get healthy."
3. Kindness Breeds Camaraderie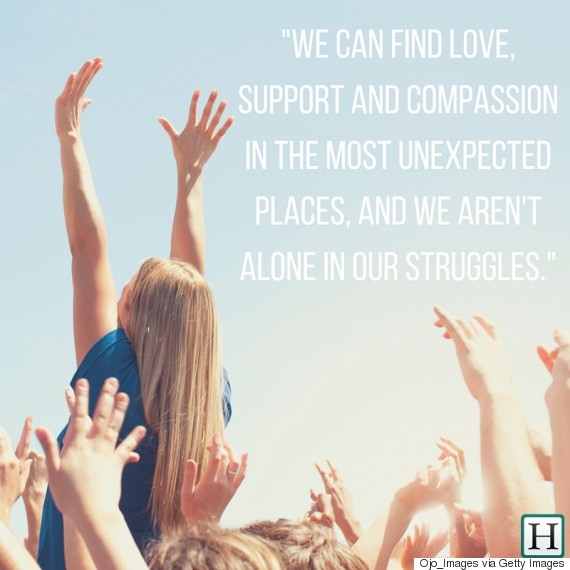 Image: Ojo_Images via Getty Images
Marisa Zeppieri-Caruana has battled lupus and its complications for 14 years. One day, while Zeppieri-Caruana was undergoing chemo treatment for a lupus flare, a woman walked into the hospital, dropped dozens of shopping bags at the nursing station and left. The bags were filled with books, healthy treats and gifts for the patients, along with a handwritten letter from the woman revealing how her perspective on life had radically shifted after undergoing chemo. "There was no signature, and I never found out her name, but the impact of her unconditional kindness to strangers rocked my world," Zeppieri-Caruana says. To this day, the letter sits in her top drawer. "I read it often to remind [myself] that we will all face some type of hardship in life, but we can find love, support and compassion in the most unexpected places, and we aren't alone in our struggles."
4. Self-Love Leads To Growth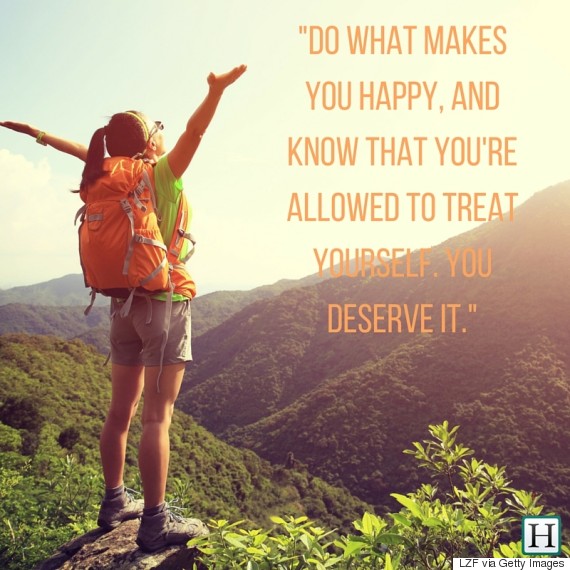 Image: LZF via Getty Images
Though Zeppieri-Caruana found that the kindness of others helped lift her spirit, others find that the kindness we show ourselves can be the most important piece of the healing puzzle. Keara Hozella, who has been in recovery from anorexia for four years, says that love -- including kindness shown to her by loved ones and her own self-love -- made a significant impact on her recovery.
"The shift truly occurred for me when I began to realize that all of the self-loathing -- both during the worst of my eating disorder and throughout my recovery -- didn't need to be present in my life," Hozella says. "I didn't immediately wake up one day and love myself … it's a constant process that I'm still learning, and I'd say that one of the best things one can do for [one's] overall health is to try to see oneself with an objective eye."
Above all, Hozella believes that it's crucial to practice self-love without worrying about if you're doing it perfectly. "There isn't a wrong way to practice self-care, self-love, or recovery, as long as you're not hurting yourself or anyone else in the process," she says. "Do what makes you happy, and know that you're allowed to treat yourself. You deserve it."
5. Love Can Change Your Mindset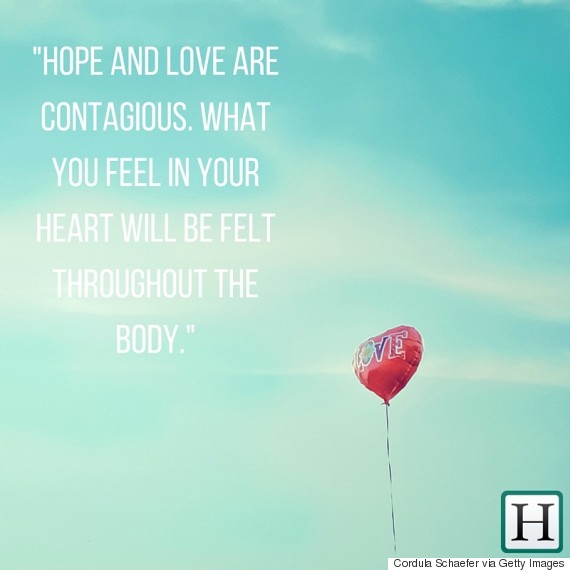 Image: Cordula Schaefer via Getty Images
As a five-time stage 4 cancer survivor, Michelle Colon-Johnson knows a thing or two about inspiration. "To overcome cancer, it takes more than just following a traditional cancer treatment plan," Colon-Johnson says. "You have to have a deliberate mindset to help you in the battle for your life." In 1997, Colon-Johnson was given nine to 13 months to live after four previous bouts with cancer. By that point, she had already received the maximum amount of radiation allowed within her lifetime in the area where the cancer had metastasized. The only other option was a pill form of chemotherapy that she says was two percent effective in treating her type of cancer. She decided to forgo chemo.
"I chose to … [spend] what days I might have left living," she explains. "I was included in hundreds of prayer lists around the world, and with that love, I stressed less, lived more, went on long walks and spent my time fully with those I loved … . When that much love and positivity is poured into [our lives], it changes how we think … . Hope and love are contagious; what you feel in your heart will be felt throughout the body. I believe by being loved and by loving, my outcome was shifted. I know this to be true because against all odds I am here, sharing my story with others, and hoping that my love for life shifts their will to live, too."
6. Community Can Make You Stronger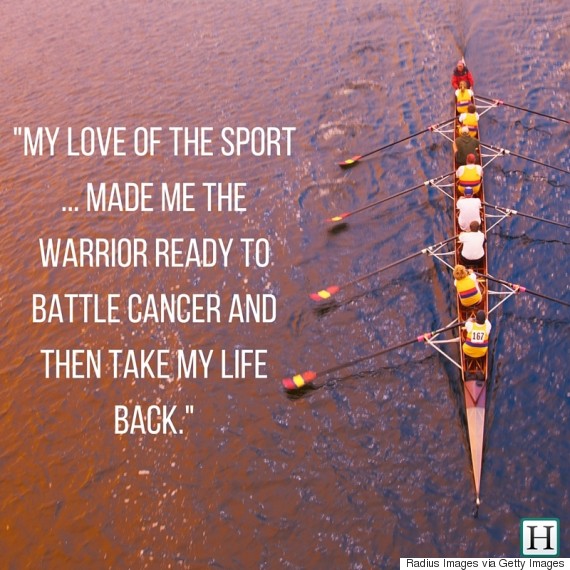 Image: Radius Images via Getty Images
When Ami Dudzinski Mehr was diagnosed with breast cancer at the age of 37, she was shocked. A young mom and an avid athlete, Mehr was "terrified" that after her planned double mastectomy and treatment, she would never again row crew with her team. Then, she says, a "true act of humankindness" gave her the strength she needed to power through difficult times.
The day before her surgery, a fellow crew coach gave her a Women's Henley Regatta bracelet. "Ami, you are stronger than you think you are," Mehr says the coach told her. "You will row again. Stay strong!" She kept the bracelet on for the next six months. "It was a constant reminder to me of the love of my sport and the love of my team, [and it helped] get me through my journey." The love of her son and husband was unconditional, she says, but she believes that her team's support was the extra push she needed. "My love [of] the sport and [the goal of] getting back to something I loved so much … got me through every difficult day of my recovery and made me the warrior ready to battle cancer and then take my life back."
7. Love Gives You Something To Fight For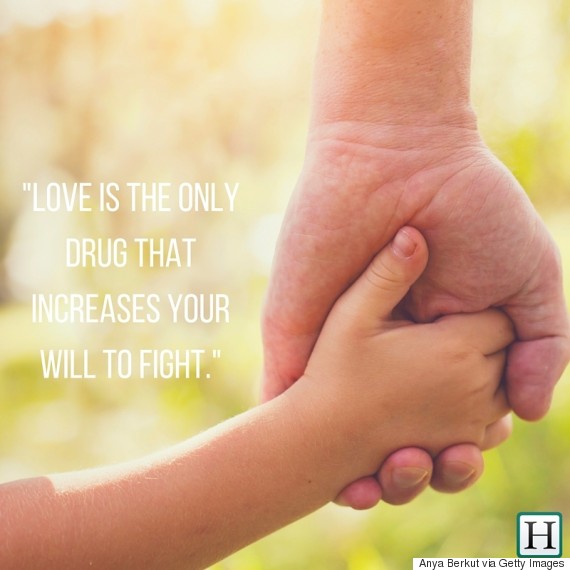 Image: Anya Berkut via Getty Images
For Chanel White, love means the difference between life and death. White suffers from systemic scleroderma, an autoimmune disease that can affect multiple organs including the skin, lungs and kidneys, and can have disastrous consequences. How does she stay strong in her fight? Without a doubt, White says, "My husband and his loving support" are the reasons she's still living. "Love is the only drug that increases your will to fight."
True healing requires more than just medicine and treatment. Dignity Health knows that quality health care begins with kindness and compassion. When heart and health go hand in hand, amazing outcomes are possible.