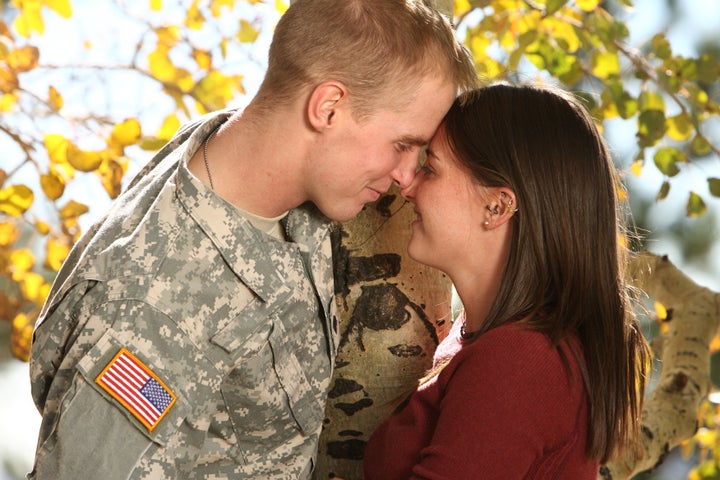 Following infidelity, most couples wonder: is there any way to recover from this injury to the relationship and save the marriage? Elizabeth Allen and her colleagues recently conducted a study with Army personnel to test whether marriage education could improve the relationships of couples who had experienced infidelity. The couples involved in the study were recruited from two Army bases. They were asked to participate in a program about marriage education; there was no mention of marital distress or infidelity in the recruitment. Half of the couples were assigned to participate in the Prevention and Relationship Education Program (PREP) and the other half were assigned to a control group. The couples were in the late 20s, were mostly white (about 70 percent) and had a high school education. The couples had been married an average of seven years and about three-quarters had children.
The PREP intervention program was conducted by Army chaplains and included about 14 hours of instruction and activities. One day was conducted on the base, followed by a weekend retreat at a hotel off-base.
Information was gathered about the couples prior to the intervention, immediately following the intervention and one-year after the intervention. Marital satisfaction and communication skills were measured at all three points in time. Prior to the program, about 25 percent of the couples (husbands, wives or both) reported there had been an episode of infidelity.

The results indicated that couples with a history of infidelity started the program with lower satisfaction and communication skills compared to couples without such a history. The program was successful in increasing these couples' marital satisfaction and had a positive effect on their communication skills. Although there was some reduction of satisfaction one year later, the level of satisfaction was still greater than prior to the program. Despite these improvements, the PREP program did not decrease the likelihood of divorce for couples with a history of infidelity. llen and colleagues conclude, "For some couples with a history of infidelity, PREP may strengthen the marriage and reduce the chances of divorce, but for other couples, PREP's focus on characteristics of healthy and unhealthy marriage may clarify awareness of ongoing marital issues, resulting in the decision to end the marriage."
Overall, these findings indicate that marriage education can help couples recover marital satisfaction following infidelity and increase their communication skills. This is similar to results about the effectiveness of therapy following infidelity. However, in some cases, the damage done to the relationship may be too profound to be overcome through education or therapy. The Army has launched an education campaign, called Strong Bonds, to help service members and their spouses to strengthen their marriages.