According to a new study, one month of online mindfulness training can benefit stressed-out employees.
Work these days often comes with long hours, emotionally draining colleagues, and complex problems that require an enormous amount of mental energy. So it's no surprise that many of us have a hard time leaving work-related thoughts at the office.
"Surveys have shown that between 16 and 25 percent of the workforce have regular issues of not being able to switch off and are upset or distressed by work-related thoughts," says Mark Cropley, a professor of health psychology at the University of Surrey. That can lead to a host of mental and physical health issues, including difficulty focusing and depression.

But a new study from Cropley and his colleagues suggests that a little practice in mindfulness—non-judgmental, focused attention on our moment-to-moment thoughts, emotions, and experiences—can do wonders for those having difficulty unwinding after work. While numerous studies have demonstrated the benefits of mindfulness for reducing stress, fewer have shown exactly how it works—especially when it comes to recovering from work.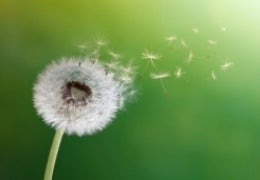 In the study, 118 individuals who struggle with mentally detaching themselves from work reported their initial levels of work-related rumination (i.e. repetitive thoughts that focus on issues related to work), fatigue, and sleep quality and were then divided into two groups.
The first completed a four-week online mindfulness course organized by the Mental Health Foundation in London. This instructor-led course focused on both traditional mindfulness techniques such as body scan and sitting meditation, as well as non-traditional techniques including mindful eating and walking; participants accessed weekly lessons and were encouraged to meditate daily. Meanwhile, the second group was placed on a waitlist and served as a comparison.
The results showed that people who completed the online course reported lower levels of work-related rumination and chronic fatigue, and improved sleep quality, as compared to the other group. Importantly, these improvements persisted up to six months after the training ended.
In order to identify the "active ingredients" that produced these positive effects, the researchers also analyzed more specific mindfulness skills the participants learned, such as the ability to pay attention to moment-to-moment experiences, describe internal thoughts and emotions, and take a non-judgmental and non-reactive stance toward those internal feelings.
Their analysis indicated that one skill—the ability to consciously focus on moment-to-moment experiences—fully predicted the benefits of mindfulness for work-related maladies. The authors postulate that those who became more attuned to present-moment thoughts could more easily stop work-related thinking in its tracks (as well as the chronic fatigue and sleep difficulty that accompany it).
These findings are relevant to employers who are interested in improving the psychological well-being of their workforce.
Calling all HuffPost superfans!
Sign up for membership to become a founding member and help shape HuffPost's next chapter
This post was published on the now-closed HuffPost Contributor platform. Contributors control their own work and posted freely to our site. If you need to flag this entry as abusive,
send us an email
.