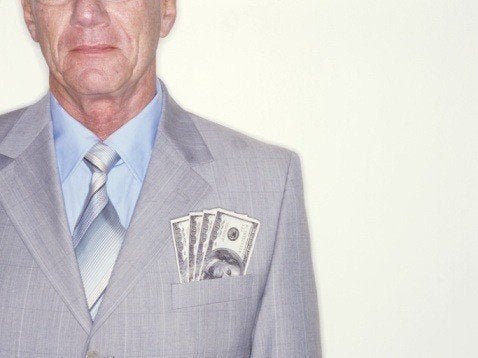 A recent New York Times article dove into the idea of organically creating the next Silicon Valley. Its author, Steven Davidoff, reviewed the different ingredients public and private sectors are adding to their entrepreneurial ecosystems and touched on a growing consensus that government does, and should, have a role in entrepreneurship.

In illustrating this, Davidoff pointed to Ohio and its Third Frontier program, which has provided more than $1 billion in grants to accelerate high-tech innovation. Of the State's pool of funding designated for entrepreneurship, a portion goes to nonprofit investors, often referred to as venture development organizations or VDOs. VDOs put their money into innovative, early-stage companies that have the potential to create jobs and wealth for their regions.

VDOs want to create economic impact for their regions and are created to fill gaps in risk-based investment. That's why there are a number of VDOs in the Midwest and in Ohio in particular (Cleveland's JumpStart, Columbus's TechColumbus, and Rocket Ventures of Toledo), a state that lacks any critical mass of angel investors. A National Venture Capital Association report noted that for nearly 40 years 70 percent of all venture capital activity took place in four states, explaining further why many other regions in the country are looking to partner with their state governments to create VDOs.

While VDOs and venture capital firms both invest in young, high growth companies, a VC's investment decisions are motivated by profit. In contrast, VDOs want to accelerate high growth companies to a point where they can attract additional investments and create in-region jobs. It's these unique traits that help do it:
VDOs are risk-takers. VDOs invest very early; at a time when most companies simply aren't ready for the private sector. Known as "Valley of Death," the time-frame between the incubating stage (having an idea) and the demonstrating stage (proving an idea's market potential) is when high growth companies are most at risk of dying due to lack of funding. The idea is to put moderately-sized investments into many companies that can eventually attract venture capital, but need to eliminate technical risk before an institutional investor will find them attractive.
VDOs focus on service more than investing. VDOs tend to take more chances on first-time entrepreneurs. To mitigate this risk a bit and to build up a pipeline of new companies eligible for further investment, VDOs couple their dollars with intensive technical assistance. This is not simply having a seat on the board. Rather, successful, experienced entrepreneurs-in-residence (EIRs) work closely with the companies, sometimes for as many as 35 to 40 hours a month, sharing their connections, experiences, and skills. And even though the quantifiable benefits of mentorship aren't easily documented, its importance is widely accepted. Most recently, the U.S. Small Business Administration launched Entrepreneurial Mentor Corps in partnership with the Startup America initiative to get experienced entrepreneurs to mentor new entrepreneurs, better equipping the next crop of large American companies.
VDOs actively work to attract VCs. Because VDOs take on some of the risk associated with early-stage investing and give them extensive technical assistance, their portfolio is a feeder to angel investors and VCs. And as they work to develop a pool of well-vetted, well-coached high potential companies, they also actively try to attract more investors to the region to give their portfolio companies the additional capital they need to grow. Take Cleveland for example. JumpStart and other members of the region's Venture Capital Advisory Task Force began marketing Cleveland's angel and VC activity to investors across the country in 2006. That year, only two investors from outside the region invested in a Cleveland area startup. Last year, just four years after that regional marketing began, that number was 35.
But Northeast Ohio is doing more than just attracting outside dollars. It's attracting outside firms -- permanently. In 2003 there were three venture firms in the area, and to be honest, most of the entrepreneurs weren't ready for their money anyway. In fact, recently the leader of one of those local VC firms said seven years ago he received more inquiries from entrepreneurs outside the country than his own backyard. Fast forward eight years and there are nine venture firms, two organized angel groups, and five pre-seed funds. Cleveland has seen an investment landscape overhaul. Of course, VDOs can't take credit -- at least not sole credit -- for this. In Ohio's case, most of the new venture firms put the state on their short list because of the Ohio Capital Fund, a fund of funds created by the State that invests in VC firms. But without sufficient deal flow, especially since the Ohio Capital Fund requires that VCs commit to invest at least half of their investment Ohio-based companies, the state might not have been a final destination.
So do entrepreneurs really need VDOs? Maybe not all of them, but for entrepreneurs living in regions that don't have an organic ecosystem waiting to embrace and support their ideas, they are a place to start. And not just for the individual entrepreneur, but for an entire region that's looking to start an entrepreneurial transformation.
Related
Popular in the Community