A Los Angeles rabbi's innovative program makes a meaningful bar and bat mitzvah affordable to all families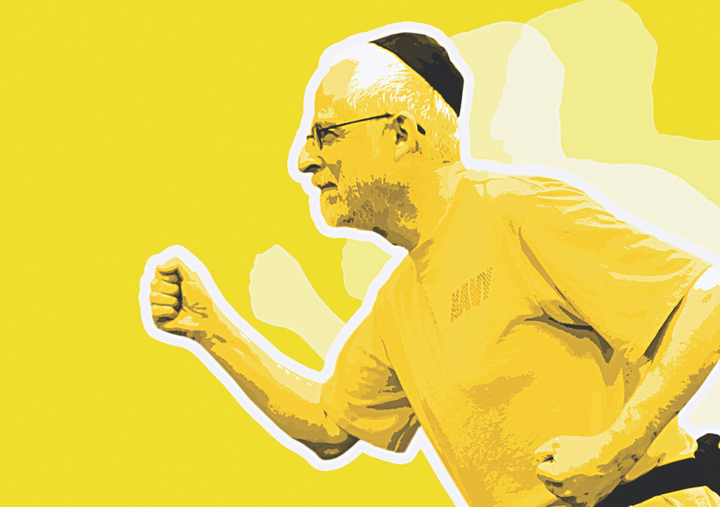 With reports of multimillion-dollar bar and bat mitzvah parties featuring Drake or Lady Gaga, and private tutoring and membership a prerequisite at some synagogues and temples, one might think it takes a fortune to have a bar or bat mitzvah.
However the facts on the ground are quite different.
While there's nothing new about the communal realities — most Jews don't belong to a synagogue or temple, or provide their children ongoing Jewish education in private schools or after-school programs — a recent Op-Ed in the LA times will hopefully spark a broader conversation about the many options, costs and benefits of Jewish lifecycle events.
However, Komaiko's Op-Ed took issue with the cost of her synagogue membership, Sunday School Jewish education, High Holiday tickets and … the cost of training her twelve year-old boy for a bar mitzvah.
But it doesn't have to cost a fortune to have a bar mitzvah.
Rabbi Moshe Cohen, of LA's Community Shul, started a program recently called the Bar/Bat Mitzvah Experience. "We have long recognized," said Rabbi Cohen, "the need to service families who were otherwise unaffiliated with a synagogue or temple and nonetheless wish to provide their children with an authentic bar and bat mitzvah experience."
After initially raising funds by running the LA Marathon, Rabbi Cohen launched the program this summer with the help of his community and some Hollywood veterans —this is Los Angeles, after all. The project consists of six one-hour Sunday sessions. "Through our program," observed Rabbi Cohen, "a teenager comes away with a clear understanding of what it means to be a Jew, what is a mitzvah, what is the Torah, and what is the land of Israel."
The Community Shul has also partnered with the LA Museum of the Holocaust in order to expose and explain to these young men and women the difficult subject of the Holocaust. The costs of the program are kept to an absolute minimum and the family can hold the ceremony in their synagogue without having to take out a costly membership.
"We are planting a seed that will germinate and sprout saplings and trees down the line," Rabbi Cohen explained. A bar and bat mitzvah, rather than being an end to a journey, actually is designed to become the start of a Jewish journey. In his letter to the LA Times Op-Ed, Rabbi Cohen wrote, "Our Shul embraces those who want to celebrate a major Jewish life stage in a way that is meaningful and relevant for their entire family."
Rob Eshman, publisher and editor-in-chief of the Jewish Journal, also offered his response to the subject in, "It's a Bargain to be Jewish." Eshman points out that, "Jewish institutions...have found ways to make it easier for Jews to afford practicing Judaism." Additionally, thanks to the ingenuity and entrepreneurship of some to Jewish groups and individuals, there are "more accessible avenues into Jewish life" than before.
One has to agree with Eshman when he writes that, "At some point, Jewish involvement does require a choice — you'll need to pay something, which means foregoing something else." Even Komaiko admits that "baseball and sleep-away camp and a million other not-so-good excuses have prevented me from setting up his first tutoring session."
I remember hearing that my grandfather's bar mitzvah in Zyardow, Poland was likely celebrated with being called to the Torah for an aliyah at an early morning minyan, and celebrated afterwards with herring and a l'chaim. While such a minimalist approach is insufficient today, where bar and bat mitzvah ceremonies have taken on much more importance in Jewish life as day-to-day Jewish observance has waned, the Jewish community has taken incredible steps in making Jewish life affordable and inclusive.
By offering free High Holiday services, some congregations positively disrupted synagogue and temple budget models that raised much of their annual budget through High Holiday tickets and annual membership requirements. Across denominations, that model is being replaced with newer approaches to make participation more desirable and affordable.
I see that Rabbi Cohen's Bar and Bat Mitzvah Project is also a positive disruption in Jewish life by providing more Jews the chance for a meaningful and affordable bar and bat mitzvah.
_________________________________
Yonah Bookstein is co-founder and Deanna and Allen Alevy Senior Rabbi at LA's Pico Shul, and co-director of Camp Neshama, both projects aimed at creating spiritual community for Jews in their 20s and 30s.
Popular in the Community