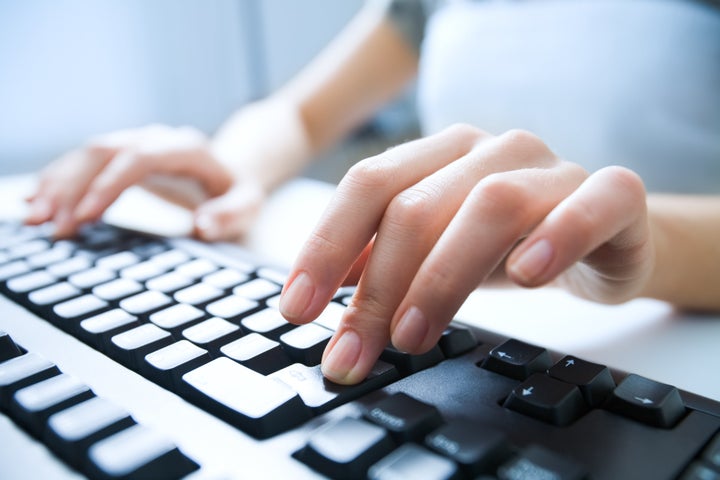 We're used to new openings and startups in Silicon Valley, but the World Economic Forum (WEF)'s addition is the one we should all pay attention to. As the first major international organization to open up shop here, the Forum's new Center for the Fourth Industrial Revolution in San Francisco aims to be the home of much needed global collaboration between the Tech industry and policymakers. It recognizes that the latter increasingly needs to keep pace with the former.
The WEF and other stalwart international organizations including the United Nations, World Bank and G-20, are beginning to look at the power of the digital world in building our future – both from an opportunity and risk perspective - and forge ties with some of the key players in this space. It's a move that recognizes the fact that this leafy urban sprawl in the Golden state has an outsized impact on the world - our economy, politics, security and culture. Through the digital platforms, social networks, technology and products it designs and controls, the Valley's startups and power brands can rapidly influence our global society at scale. But how do we make the most of this impact, for people and the planet?
Silicon Valley - the birthplace of the digital era - is the heartbeat of the most exciting and creative period of our technological evolution. According to the WEF we are in the middle of the world's Fourth Industrial Revolution (4IR). Popular science fiction concepts made famous in the 80s are now becoming real: from driverless cars to (yes, soon) flying cars, and from AI pervasive in everyday gadgets to thought-controlled robotics, and in a number of years fully immersive virtual reality environments. These advances are rapidly taking shape, and many we haven't dreamt of yet will follow over the years ahead. With such rapid technological innovation traditional industries are being disrupted quickly, and many existing brands, institutions and governance systems will have to adapt or risk becoming irrelevant.
The fundamental question is whether this technological revolution will result in a safer and better world, or a more dangerous one? Previous industrial revolutions have aided human development in the main, but put our planet increasingly under extreme pressure. Scientists say our world now sits at a dangerous tipping point for climate change and catastrophic loss of species and ecosystems. We need to ensure the technological breakthroughs of the 4IR are harnessed for both people and the planet.
One thing is for sure - digital transformation of traditional markets and industries is inevitable and well underway. But how we can make these transformations address our most pressing challenges?
"We need to ensure the technological breakthroughs of the 4IR are harnessed for both people and the planet."
Let's take transport where the next 10 years will be the most disruptive in the industry's history. Tech breakthroughs pioneered by the likes of Google, Uber, Apple, and Intel alongside startups and traditional carmakers will mean it's only a matter of time before digital technologies including the Internet of Things (IoT), cloud, drones, AI, and robotics enable connected autonomous cars to become the norm. Touted advantages include energy efficiency, and reduced urban congestion and accidents. But to be truly transformational the autonomous fleets of the future need to be cost competitive and zero emissions, replacing traditional internal combustion engines, and they need to support shared and mass mobility services. It's a design choice for those backing the autonomous vehicles race, but it's the only way the 4IR can have a fundamentally positive impact on urban transport, the environment, and urban wellbeing.
The same narrative will play out across most, if not all, sectors as our recent Innovations for the Earth analysis showed. 4IR advances have the potential to transform sectors for the good, and in the case of those technologies we assessed, the good of the environment.
Those sitting at the heart of Silicon Valley, but also in fast-growing Tech hubs around the world such as Tel Aviv, Berlin, Pune, Buenes Aires, Vancouver, and London's East End, along with the financiers that back them, have an incredible and exciting power to create the future. As Google Founder Eric Schmidt said,
"Almost nothing short of biological warfare can spread as quickly, efficiently or aggressively as technology platforms, and this makes the people who build, control and use them powerful too".
But with all the focus on pushing the boundaries of the new digital age, many are starting to awaken to the need of having a strong human hand to guide the future that is being built. One that safeguards, and builds solutions to deliver for humanity's most pressing needs, from the environment, to public health and wellbeing, privacy and security, and jobs, livelihoods and equality.
A new #Tech4Good movement
In Silicon Valley, the awakening around Impact and Purpose or 'Technology for Good' is live right now, making the opening of the WEF's new Center very timely. The Valley is home to a powerful and growing collective of Tech leaders, philanthropists, and investors who are active and collaborating on global challenges including climate change, pandemics, terrorism, biodiversity, oceans, education, and inequality.
The drivers of this move towards Purpose are varied. For some of the Valley's established firms and founders, success and growth have naturally led to an increased spotlight on reputation, with the short-term pursuit of growth at all costs shifting towards responsible business growth that has a positive impact on society. Many post-Dot Com Tech founders are also millennials, who are more likely to get Purpose as part of their generational values system, and shift their organizations, investments and philanthropy early towards positive societal impact.
Recent highly visible world events are also spurring on a move to Purpose amongst Silicon Valley leaders. Wikileaks unveiling the privacy and security risks of a world of smart phones and Internet of things; cyber attacks and AI informed propaganda linked to influencing political campaigns in the US and Europe; and at the local level, a galvanized environmental movement in California mobilizing in response to concerns about a potential slow-down on US environmental action or funding. Add to this, a backdrop of growing public concern around issues such as the control that Tech giants can exert, the impact of robots and automation on jobs, and the dangers of giving AI too much power. The Tech sector is forward-looking by nature, but its impact has now grown to a size where it has a responsibility to ensure its innovations have a positive impact on the future of people's lives and the planet.
There are two key levers Silicon Valley leaders have to drive Purpose: investment and organizational transformation of linked companies.
Silicon Valley leaders are increasingly steering personal wealth through venture capital firms, impact investing, or grant-making through family-linked foundations. Purpose-focused venture capital in particular is on the rise in the Tech for Good space, with Vulcan Capital, Breakthrough Energy Ventures, Propeller, Social Capital, and GV as examples of VCs that invest in companies that push innovation and impact in parallel.
There is also a move amongst some Silicon Valley leaders towards building Purpose into their linked company's mission statement and growth strategy. Embedding purpose - social and environmental impact - into the powerful platforms and tools already built, and connecting so many, has the potential to produce game-changing outcomes and tackle key global challenges. Likewise, steering the innovation arms of these Tech giants, and their startup partner ecosystems, to build future solutions for pressing challenges.
With so much to play for, the goal is to maximize the opportunity that Tech presents in creating and scaling new systems. Against today's backdrop of geopolitical concern, challenging economic growth, and the pressure building on our natural environment, the world needs all the help it can get.
Related
Popular in the Community