On May 27, 2015, the shareholders of utility Southern Company will have the chance to tell the corporation's board that they want more independence, more transparency, and a stop to the company's support of climate change "research" that fails to meet academic standards for integrity.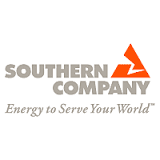 May 27 is the company's annual shareholder meeting, and the items to be voted on include a "proxy access" proposal supported by a group of investors with significant holdings of Southern Company stock and significant concerns about its board. The shareholder group, made up of the City of Philadelphia Board of Pensions and Retirement, the Connecticut Retirement Plans and Trust Funds, CtW Investment Group, Miami Firefighters' Relief and Pension Fund, and the Nathan Cummings Foundation, wrote a letter to their fellow shareholders, asking for their support.
As shareholders owning a large amount of Southern Company ("Southern") stock, we believe that Southern's Board of Directors has failed in its responsibility to effectively oversee public policy activities and police potential conflicts of interest.
They are also concerned about the board's ability to provide effective, objective oversight. While the directors meet the loose SEC standards for "independence," the shareholder group points out that there are a number of significant relationships that compromise the independence of directors and may impair their ability to act as fiduciaries for the shareholders. Their letter points out:
Donald James, the Committee's chair, is chairman of Vulcan Materials, where he served as CEO from 1997 through 2014. Southern is a customer of Vulcan, purchasing $2.1 million of goods and services in 2014. Southern CEO Thomas Fanning was recently appointed to the Vulcan board, and has been nominated for election at the 2015 meeting for a three-year term.

Committee member E. Jenner Wood III is Chairman and CEO of the Atlanta Division of SunTrust Bank. SunTrust has a long-standing banking and leasing relationship with Southern, which generated $2.8 million in transactions in 2014. Proxy advisor Institutional Shareholder Services recommended that clients withhold voting support from Wood at the 2014 meeting based on this relationship.

In addition, Fanning chairs the Atlanta Fed, which regulates SunTrust. Finally, a foundation affiliated with a Southern subsidiary gave at least $500,000 to the Woodruff Arts Center in FY 2014. Wood served as a "Challenge" co-chair in the Center's 2014-2015 Corporate Campaign. Southern director Juanita Baranco also serves on the Center's board of trustees.
Approximately 16 percent of the shareholders opposed Wood's election in 2014 due to concerns about his independence. Influential proxy advisory service ISS (where I worked from 1986-90), has recommended that shareholders decline to vote for him this year.
ISS has also recommended votes in favor of shareholder proposals for proxy access and for a proposal asking the company to adopt greenhouse gas emissions goals. The company says it will not make any specific disclosures. But ISS concluded that "the adoption of GHG emission reductions goals would aid shareholders in assessing the company's emissions performance and the effectiveness of the mitigation measures implemented to manage these emissions."
Southern Company says that it is working to reduce greenhouse gas emissions but it claims that adopting specific goals "would not be an efficient use of additional Company resources or add value to the Company's current efforts in this area." The company's board and executives would be more credible if they were more responsive to investor concerns. The best way to make sure they get the message is to support the shareholder initiatives on independence and disclosure.
The Southern Company Board of Directors
Thomas A. Fanning
Juanita Powell Baranco
Jon A. Boscia
Henry A. Clark III
David J. Grain
Veronica M. Hagen
Warren A. Hood, Jr.
Linda P. Hudson
Donald M. James
John D. Johns
Dale E. Klein
William G. Smith, Jr.
Steven R. Specker
Larry D. Thompson
E. Jenner Wood III

Popular in the Community