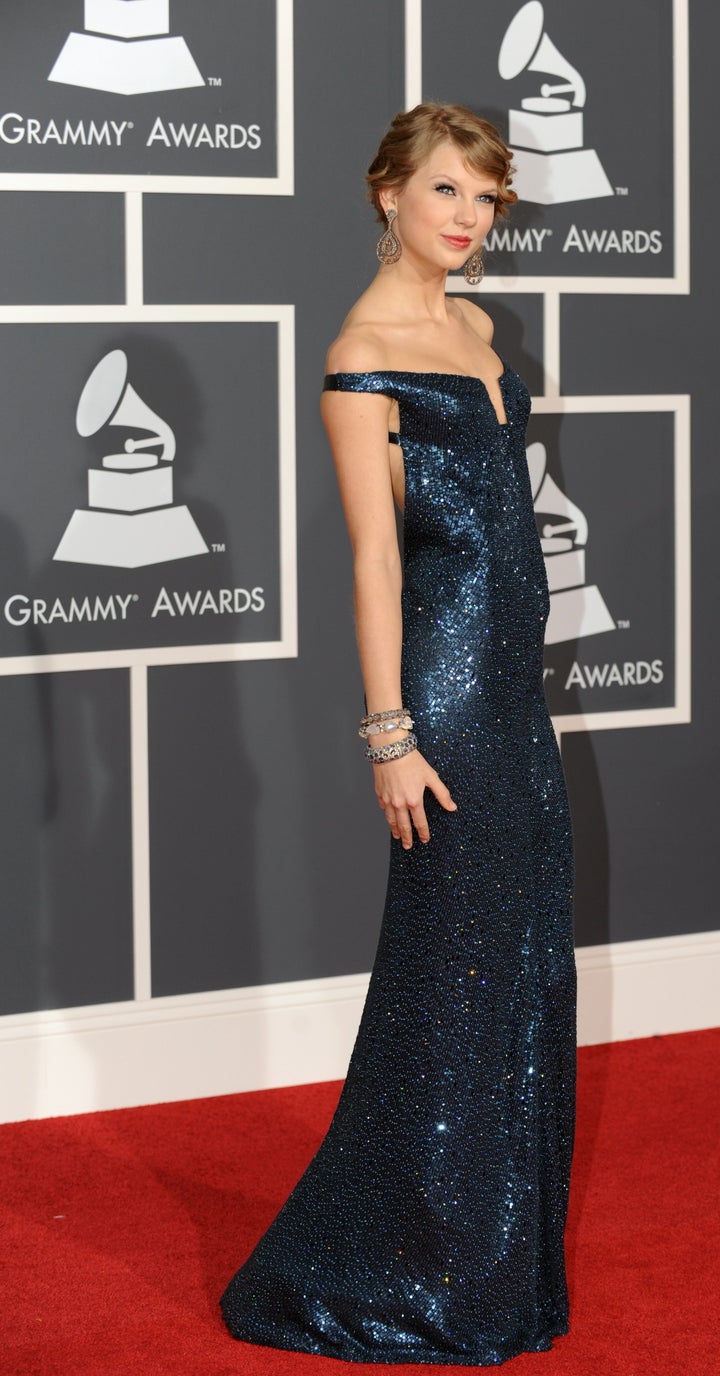 The Taylor Swift/Stevie Nicks duet performance during the Grammy Awards was very painful. Stevie looked like she wanted to run off stage and Taylor, full of energy, appeared oblivious to the fact that she was singing completely off key.
I believe Taylor can sing. I really do. But it was not evident at the Grammys. About four years ago, before her debut single "Tim McGraw" was released, I heard Taylor Swift sing acoustic with her guitar in the basement of her Nashville record label in front of about ten people. She was amazing. Only 16-years-old at the time, I remember thinking I'd just seen the next Faith Hill. Not only did she have 'it' -- that rare indefinable star quality -- she was real and sweet and unaffected. She even sent me a note, signed with a drawn smiley face and a heart, thanking me for listening to her sing. In that room, I recall her pitch being perfect and her voice pure.
Her success and album of the year Grammy win for her sophomore album Fearless are 100% deserved. She's a role model to hundreds of thousands of young girls, who thanks to Swift's songs, understand that they don't have to be skanky sex kittens to be cool. She writes good solid melodies and her lyrics tell stories.
But what happened to her voice? What happened on the Grammy stage?
I guess the better question is, what makes a star? I think everyone knows that Madonna is not the best singer (though thankfully, she's usually in key). Lady Gaga can sing her butt off and her performances -- a mix of insanity and avant-garde art -- are nothing short of brilliant. But Taylor? She's every girl. She's happy to be invited to the party. She's happy that people like her and that her fans relate to her.
Stars can come in every shape and size. Music industry journalists and observers like to cast stones as quickly as they can. Even Lady Gaga -- who truly is the perfect definition of a star -- has been plagued with absurd rumors and put-downs (my favorite being those who claimed she had a penis).
Taylor has brought country music to a national pop stage like no other artist ever has -- not Faith Hill, Garth Brooks or Shania Twain.
Let's hope her next live TV performance, if she ever does one again, is in tune.

Popular in the Community