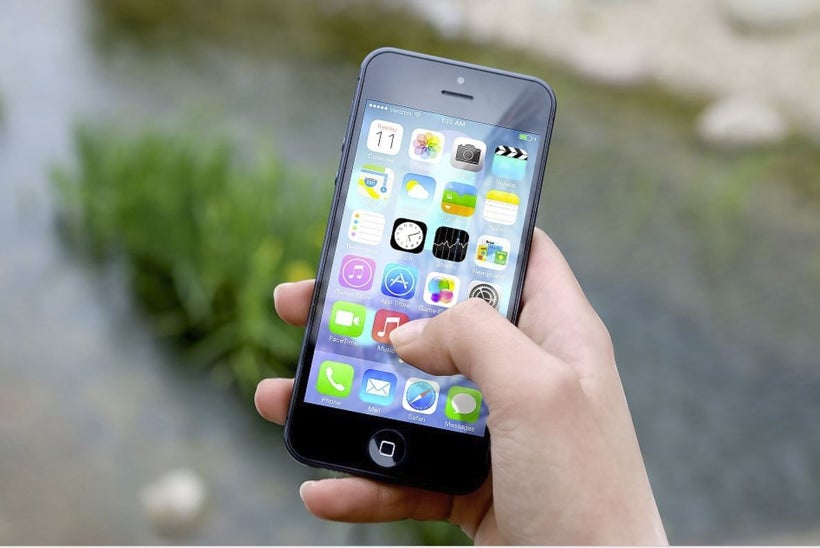 There's no escaping it, people are more likely digitally connected than not. You could be walking down the street or riding on a train, maybe on the treadmill at the gym — it's likely you or someone around you is glaring at a screen.
Cyberbullying is not going away.
Bullying and online abuse are caused by human behavior. People are creating this culture of cruel and it up to people to turn it around. The fact is, we know there is humanity online. We witnessed it during tragedies such as hurricane Harvey and Irma and the Vegas mass shooting when streams of prayers, love and positives thoughts were filling social media platforms for the victims.
Parents are a major influence in their child's life. Role-modeling is a priority, whether mom is texting and driving or dad is scrolling through his phone while talking to you, leading by example is how kids will develop their own digital habits. We all must be aware of our online behavior at all times. Parents should be monitoring their children's activity, but make no mistake about it, your kids are also watching you. If you're cyber-gossiping, it gives them permission to do the same.
94% of parents said they discuss with their teen about appropriate sharing: 40% doing so frequently.
95% have ever talked with their teen about appropriate content for them to view online: 39% doing so frequently.
92% of parents have ever spoken with their teen about their online behavior towards others: 36% doing so frequently.
Bullying, mocking, teasing has been happening for generations. With technology it gives the bully a megaphone to a worldwide audience. It's no longer isolated to your schoolyard or neighborhood, maybe even your own home — today when you're electronically humiliated, the boundaries are endless.
Technology got us into this mess. Can it also get us out?
Innovative methods of fighting cybershaming with high-tech solutions are being developed daily. Hack Harassment, a newly formed initiative founded by Intel, Vox Media, and Lady Gaga's Born This Way Foundation, is attempting to fight online harassment by partnering with tech companies to find technological solutions. Civil, a start-up based in Portland, Oregon, aims to restore "civil discourse" to news media message boards. Its Civil Comments product uses a peer-review system that analyzes users' votes on each other's comments and pulls back abusive comments. Google's in-house incubator, Jigsaw, has developed the software tool Conversation AI, an "automated harassment detector," which the New York Times plans to use to help flag and block potentially abusive online comments until they can be reviewed by human moderators, according to a piece in Wired.
App developers are also jumping into the battle. Here's a sampling of recent innovations:
Amanda, an antibullying app developed by a team of Greek designers in honor of Amanda Todd, took first place in the World Citizenship category of Microsoft's prestigious Imagine Cup competition. Amanda is designed to capture those with bullying "tendencies" and intervene.
ReThink, a software program created by teen entrepreneur Trisha Prabhu and featured on Shark Tank, flags harassing messages and attempts to get a teen to "rethink" it before actually posting it on social media.
Sit With Us, an app invented by sixteen-year-old high school junior Natalie Hampton, from Sherman Oaks, California, takes a modest but inspired approach: it helps high school students easily find a welcome table to join in the otherwise intimidating hierarchy of the high school cafeteria.
Block Together, an app that allows Twitter users under attack to share lists of blocked users with one another, or to automatically block suspicious accounts, such as those that are newly created or have very few followers.
From Natalie Hampton to Trisha Prabhu, more young people are recognizing that this is their future cyberspace too. The need to cultivate kindness starts with us, from inviting someone to simply sit with us, to reconsidering a message we are about to post, it's a choice we make.
A new study by YouGov discovered that just over a quarter (26 percent) of adults surveyed said that reading negative comments on their social media feed can ruin their day. Can tech and humans come together and find common ground to put an end to online hate?
Twitter's Trust and Safety council member and tech journalist Larry Magid says that the difficulty is in balancing the concerns of those being harassed with the freedom to criticize in public arenas. "I think technology can help," says Magid. "I don't think it's entirely responsible for the problem, and I don't think it can solve the problem. I think there are tools that can shield you from things, services to flag certain behaviors. I'm always skeptical of monitoring tools [that] parents feel can protect from cyberbullying. I look at those as potentially helpful, but never a panacea. People are people—you can filter words, but you can't filter thoughts."
At any age, viewing cyberbullying should be reported and flagged as abusive. Instead of blaming people or tech, let's be accountable for our own behavior online and become upstanders for others.
What will you do the next time you see online hate?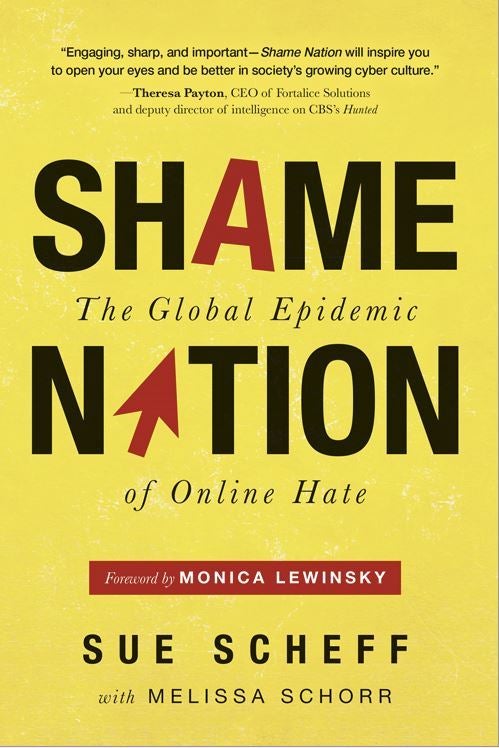 Calling all HuffPost superfans!
Sign up for membership to become a founding member and help shape HuffPost's next chapter
This post was published on the now-closed HuffPost Contributor platform. Contributors control their own work and posted freely to our site. If you need to flag this entry as abusive,
send us an email
.