Author and Lifestyle Coach Jaya Jaya Myra, recently featured on Harry Connick Jr.'s talkshow, sat down with us to help us eat right to avoid that holiday family fight. Myra says certain foods on your Thanksgiving table may not carry the right energy for family harmony.
When we focus on developing a positive body image, eating and weight control are often the first things that come up in conversation. However, beyond how much we eat or weigh, it is important to understand that what we eat impacts us more. Food carries an energy and the energy of the food we eat affects our mood.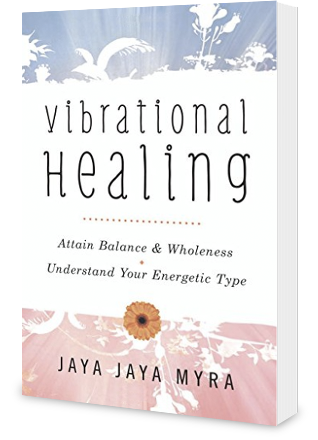 It was a pleasure to interview Myra and the information she shared was quite enlightening.
BodyPeaceUniversity.com: Can the traditional holiday dinner really make families want to fight?
Jaya Jaya Myra: Yes, foods can definitely impact our mood and even our thoughts. It takes the saying "you are what you eat" to an entirely new level!
BodyPeaceUniversity.com: If foods can make us mad, are there foods that can make us happy?
Jaya Jaya Myra: Of course! Since foods can have a powerful impact on our emotions, serve certain foods at holiday gatherings to help soothe tensions, reduce stress, and promote overall well - being. Some foods have compounds that have been shown through scientific research to boost our mood as well as our health, which is extremely beneficial during the holidays. You can plan your meals throughout the holidays to help ward off feelings of anxiety, stress, depression and even loneliness or hopelessness.
BodyPeaceUniversity.com: What foods do you recommend during the holidays?
Jaya Jaya Myra: I highly recommend turmeric and ginger. Both are anti-inflammatory, and as such, may help reduce depression. Ginger also boosts memory, aids in digestion and helps eliminate stress. Turmeric also helps people to heal more quickly and is a powerful antimicrobial agent. Cinnamon, pumpkin, sweet potatoes, whole grains and freshly prepared cranberry sauce are good choices, too. Also, sweet potatoes (not to be confused with yams) are a great food to help combat excess sugar. Sweet potatoes help regulate blood sugar levels so your blood sugar doesn't spike and cause those bad mood swings and irritable behavior.
BodyPeaceUniversity.com: That's good news! Some of the things we were going to eat anyway are actually promoting family harmony. Are there foods that we should avoid?
Jaya Jaya Myra: Definitely! Processed sugars for starters. Processed sugar fuels addictive behavior because it's a highly addictive substance. Processed sugar also contributes to mood swings because of blood sugar spikes. Processed sugar has other negative effects, too, like promoting the rapid aging of the skin with the appearance of fine lines and wrinkles. Food colorings, excessive carb heavy foods, and fatty foods are also not good choices.
BodyPeaceUniversity.com: Wait, are you saying ditch all of the holiday sweets?
Jaya Jaya Myra: The key is to incorporate better options for your health and mood as opposed to focusing on eliminating certain dishes. For example, pecan pie has a ton of added sugars and fat that are not good for health or mood. Why not substitute the pecan pie for a slice of apple pie or pumpkin pie? Both have far less sugar, less calories, and pumpkin helps you feel more full and sated. So, you can still have dessert and even choose a dessert like pumpkin pie that will help keep you from over-eating.
Check out Jaya Jaya Myra's powerfully impactful book, Vibrational Healing: Attain Balance & Wholeness Understand Your Energetic Type on sale worldwide and available in 9 languages.

Help BodyPeaceUniversity.com continue to find great guests like Jaya Jaya Myra and to publish literature on how to achieve unconditional body acceptance. Donate here and receive great gifts including being mentioned in our upcoming book.
Popular in the Community